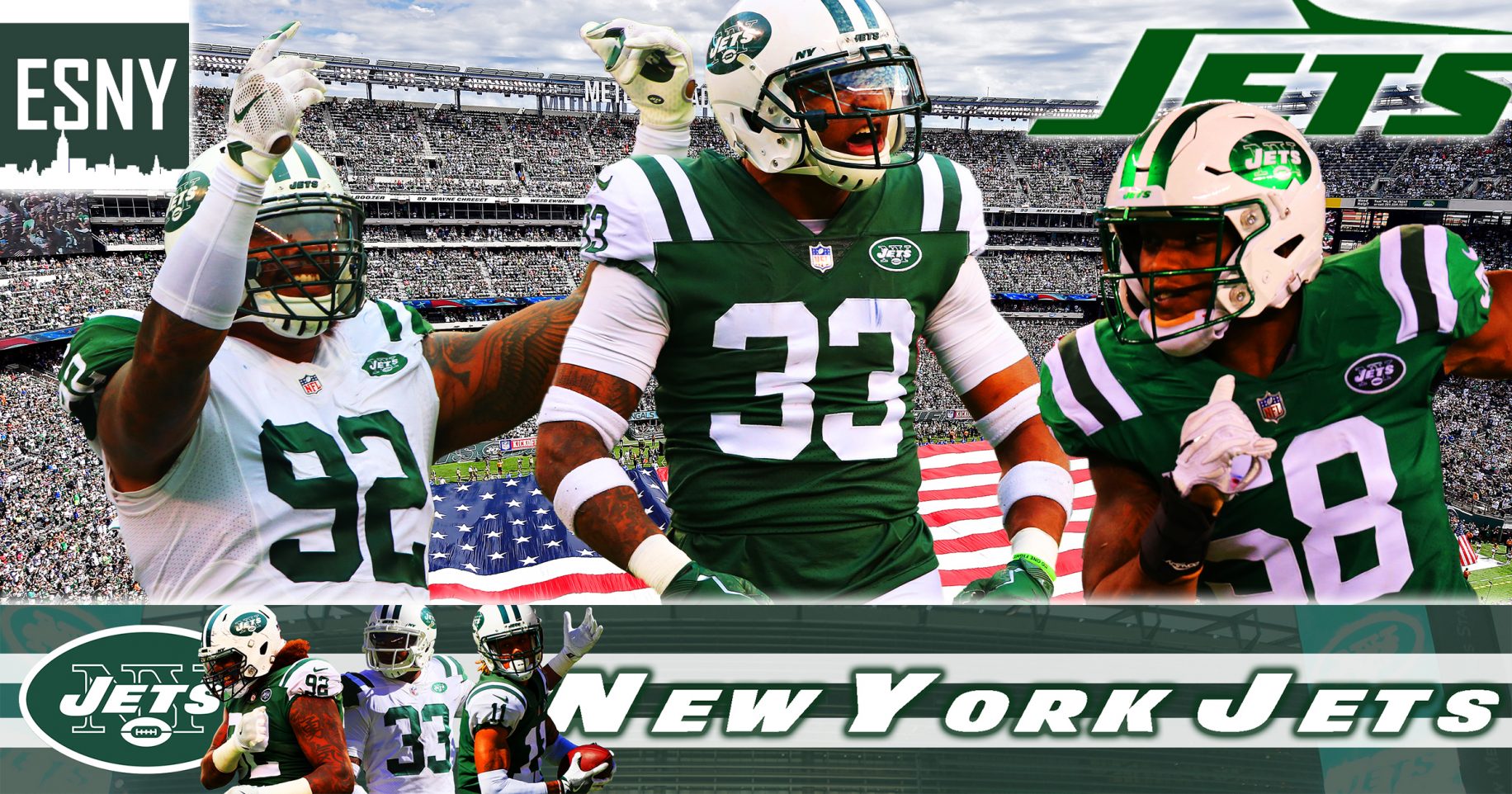 The New York Jets can extend their winning streak to three games with a win against Mariota and the Tennessee Titans, but can the Jets O-line hold up against the Titans stout pass rush?
By Jeff Jarboe


Marcus Mariota is coming off of one of his best performances of the year, completing 69 percent of his passes for 268 yards, three touchdowns and one interception against Jacksonville last Sunday.
But now the rookie will face-off against the fifth-ranked Jets defense that welcomes back their leader in the secondary, Darrelle Revis.
Here are three keys to a Jets victory over Tennessee:
[su_heading size="30″ align="left" margin="30″]1. Get creative on defense[/su_heading]
Three quarters of the way through his first season, Mariota has been as advertised. He makes good decisions in the passing game, knows when to tuck it and run (like he did last week), and has a strong enough arm to extend the play and make throws outside the pocket.
However, one area in which the rookie quarterback still has room to learn–as all rookie quarterbacks do–is recognizing the blitz and making the necessary pre-snap adjustments.
With Revis back in the lineup, Todd Bowles now has some freedom to get creative with his blitz packages, so he can confuse and force arrant throws from the rookie quarterback.
Tennessee's offensive line is among the league's worst in pass protection and will already have their hands full against Muhammad Wilkerson, Sheldon Richardson and Leonard Williams, but throw in a few safety and dog blitzes from Calvin Pryor III and Buster Skrine, and this O-line won't stand a chance.
[su_heading size="30″ align="left" margin="30″]2. Contain Mariota on the ground[/su_heading]
One of the difficulties that comes with blitzing a player like Mariota, as we saw last week against Jacksonville, is that if you don't sack him he can beat you for big gains on the ground.
And so the second key for this defense is going to be making sure someone–whether it's Demario Davis or Calvin Pryor III–is spying Mariota at all times and preventing him from breaking the pocket and taking off on the ground.
The Titans will try to establish some sort of read option running game with Mariota early on in an attempt to draw the defense in and open up the passing lanes deep down the field. But with Kendall Wright sitting out for Tennessee on offense and Darrelle Revis stepping in for New York on defense, Mariota won't have much to work with in the passing game.
If all goes according to plan for the Jets on defense, Mariota will be forced to try and make things happen with his legs. At which point it will be up to Davis, Pryor or whomever Coach Bowles dubs the spy, to catch the Heisman-winning quarterback before he gets a full head of steam.
[su_heading size="30″ align="left" margin="30″]3. Protect the quarterback, protect the football[/su_heading]
The third, and final key for the Jets, is to take care of their White Knight on offense, Ryan Fitzpatrick. Fitz-magic has been superb these last two weeks, throwing for 667 yards, six touchdowns and zero interceptions.
While it's nice to see a Jets quarterback throwing for over six hundred yards and six touchdowns in a two-week span, it's even better to see zero picks.
From an offensive standpoint, the only way the Jets are going to lose this game is if they fail to protect Fitzpatrick and turn the ball over.
He has shown that when he's protected, he's capable of making the right decisions and taking care of the football. Whether that means checking down to Bilal Powell or tucking it and diving headfirst for the first down.
When Fitzpatrick gets knocked down, he begins to feel the pocket collapsing around him and has a tendency to make bad throws.
Tennessee's defense has been one of the sneaky-best groups in the league when it comes to pressuring the quarterback, currently ranking fifth in the league with 34 sacks. Fitzpatrick should anticipate being under pressure all game.
As long as this Jets offensive line can hold up against Brian Orakpo (seven sacks) and company and give Fitzpatrick enough time in the pocket, the Jets defense will take care of the rest.
But that's a lot easier said than done, especially when playing against a team that has nothing to lose.
[su_button url="https://elitesportsny.com/2015/12/13/new-jersey-devils-invade-barclays-isles/" background="#000080″ size="10″ wide="yes" center="yes" radius="0″]NEXT: Devils Invade Barclays Center For Afternoon Tea With Isles[/su_button]