I'm not going to lie…when the Mets signed Tommy Pham over the winter, I wasn't exactly thrilled about it. Not only did it seem like he wasn't New York's preferred choice, but the whole slapping of Joc Pederson over a fantasy football squabble gave me pause.
I don't mind admitting when I'm wrong, though. How much worse would things be for the Mets if he didn't force his way into consistent playing time? A groin injury has sidelined him recently, but the stats don't line.
Across 251 plate appearances, Pham is hitting .271/.355/.472 with nine home runs, 35 RBI, 28 runs scored, and 11 steals. That's been good for a 129 wRC+, a .827 OPS, and 1.7 fWAR. He's also proven to have an interesting personality within the clubhouse. He called himself "Tiger Hood" when presented with a putting challenge, openly proclaims to be the best pool player on the team, and had to bait Ha-Seong Kim just so he could prove to everyone he's got an outfield arm that shouldn't be run on.
While waiting to return to the lineup, Pham had an important message to share about drug usage. Instead of doing them, there are many other activities to engage in. It looks like one that reigns supreme for him, though (via @mleif on Twitter):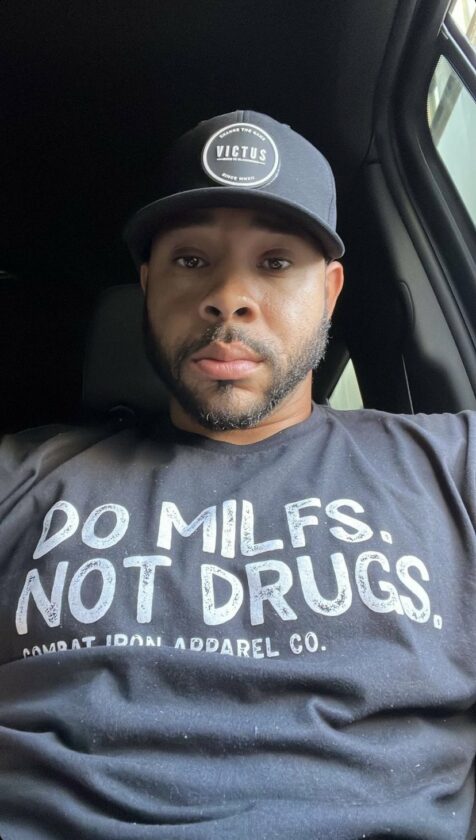 Tommy never shies away from telling people how he really feels. Let's not forget how he roasted someone on Twitter after following them:
Naw fuck you I literally followed you bcuz my boy sent me something you posted regarding me now you think you big time you ain't shit remember that

— Tommy Pham (@TphamLV) June 28, 2023
How much longer will this eclectic personality don the Orange and Blue? Depending on how the next few games go, maybe not much longer. Here's what he said to Mike Puma of the New York Post as the August 1st trade deadline keeps creeping closer:
As the deadline gets nearer, just make sure you have two bags packed, that is just how things are for me with my contract situation making me trade-able.
Whether he sticks around in Queens or not for the remainder of this season, Tommy Pham has made his presence felt. As well as his preference for MILFs over drugs.
You can reach Matt Musico at [email protected]. You can follow him on Twitter: @mmusico8.