The New York Jets' Week 15 report cards are highlighted by the idea that the effort against the Baltimore Ravens far surpasses the talent.

Forty-two to twenty-one, the incredibly uneven result of the New York Jets' Week 15 matchup with the Baltimore Ravens, confuses the masses.
To many, it's inexcusable. The Adam Gase hatefest rages on while believing coaching is the cause of the organization's ills. To others, it's just the same in a long line of Jet disappointments over the better part of the last decade.
To those who can view things in an objective fashion, the 42-21 output was exactly what everybody should have expected.
Where's the talent?
Look up and down the Jets' roster. The offensive line—a unit Mike Maccagnan inexcusably ignored over five NFL Draft—ranks among the worst in the NFL. That immediately marks a crippling handicap impossible to overcome. That's nearly half of the offense (5-of-11 players).
The quarterback is Sam Darnold, a kid. Le'Veon Bell, while he carries one serious name, is 27 (old for a back) and plays the position of running back, the spot that's most dependent on others in all of sports. The weapons are nothing to write home about. Robby Anderson has made a few strides, but is nothing more than a solid No. 2 receiver on an average NFL team. (It always comes down to crisp route-running.)
Defensively, the interior of the line consists of Henry Anderson, Foley Fatukasi and others sprinkled in. (Remember, Quinnen Williams missed Thursday night's contest.) There's very little talent at the inside linebacker spot, and at corner, forget about it.
Safety is usually the team's best position, but, without Jamal Adams, the entire unit instantly becomes lost without him. Gregg Williams had no choice but to mold his defense around its strength, which was his safeties and his nickel back. Oh yeah, that nickel back was also out for the game, Brian Poole.
And then we finally get to the edge spot, the critical part of football used to disrupt an entire offense. New York hasn't possessed a legitimate edge man in a decade and a half.
What did Jets fans expect? The fact this offense actually moved the ball a bit signals effort and execution that could have easily not been there.
Offense: B-
Sam Darnold: C
Yet again, young Darnold played to mixed reviews. Finishing 18-of-32 for 218 yards with two scores and one terrible interception, the California kid's grade is tough to assign.
The shame in the situation is this: Darnold is afforded far fewer opportunities than other young quarterbacks in the NFL. His offensive line is the culprit.
The O-line played decently well early on, but, eventually, couldn't block five-man rushes. On Darnold's lone fumble in the contest, a simple interior stunt yielded a free-runner who eventually got to No. 14.
The interception is an interesting play to diagnose. Free safety Earl Thomas shifted to his right (Darnold's left) drastically pre-snap. So, from single-high center to single-high shaded right, Darnold had an opportunity with two weapons to his right without anybody over-the-top.
The kid didn't even look that way once. Instead, he forced a rough one while attempting to anticipate a route.
Darnold's play can best be described as average.
Offensive Line: B-
As previously mentioned, the offensive line played above its talent for the majority of the first half. It allowed Bell to eventually run for 87 yards on 21 attempts (4.1 yards-per-carry which is far better than his 3.2 mark heading into Week 15).
Eventually, however, everything started to leak in the third quarter. While Darnold was sacked just once, he was forced to avoid pressure on several key plays, including a few critical 3rd-down tries.
The O-line gets a B- for its effort and execution far exceeding its talent.
Adam Gase: C+
I just don't know what this guy is supposed to do. The moment an offensive play-caller is cursed with the worst offensive line in the league is the moment his production is destined to disappoint.
Still, the team ran the ball on a 4.3 yards-per-clip basis (103 yards in total) and, with the first half winding down, the Jets had a shot to punch one in to make it 21-14. The 4th-and-1 sprint-out didn't yield a single open weapon—a constant problem for this Jets offense over the last several years.
The Gase criticism of the week comes in the form of halftime adjustments. Usually solid to open the game, Gase's offense usually sputters when taking the field in the second half. That didn't change Thursday night.
Defense: N/A
How in the world can any grade be dished out to this Jets defense? The injuries are beyond silly at this point.
Notable defensive players that missed Thursday's game:
Jamal Adams
Brian Poole
C.J. Mosley
Quinnen Williams
Avery Williamson
Blake Cashman
The unit faces a severe handicap at full strength, nevermind missing half of its starters. Not employing at least one legitimate edge rusher presents a myriad of issues.
For one, the four-man conventional pass rush just won't work. This limits the ceiling of every man behind it. Secondly, it forces the defensive coordinator to come up with a specific identity that doesn't play with a natural inside-out mentality. This Jets mentality featured its safeties and Poole as the backbone. They constantly blitzed the defensive backs and relied on a disguised zone system.
Once Adams got hurt, trouble brewed.
The bend-but-don't-break last resort Williams implemented against Miami worked for a win, but these Ravens are no Dolphins.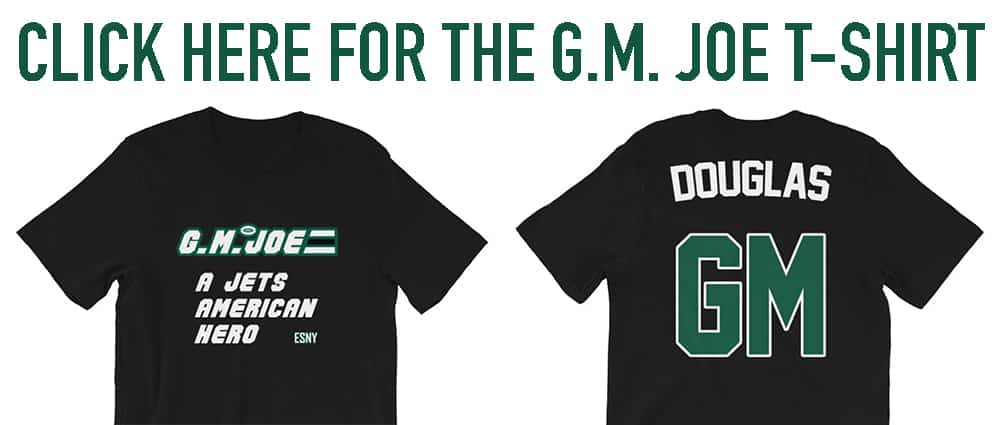 Greg Roman's offense, which is built on the strength of its incredible O-line, produced far-too-many wide-open weapons for Lamar Jackson to feast. With Adams out, Marcus Maye attempted to play strong safety while Darryl Roberts took up free safety responsibilities (mainly single-high).
By the time the night was over, Maye now fully understands how difficult it is to roam the entire field while taking on several responsibilities. He was beaten in man coverage a few times, including one that went the distance.
Perhaps the greatest mismatch of the entire night was the Jets edge players against the Ravens pistol-heavy, read-option attack.
Folks, employing legitimate edge players in the NFL is done for two purposes. Obviously, the big one comes when pinning those ears back and getting after the quarterback. But secondly, those agile guys are needed when setting the edge in the run game and/or taking on QB responsibility in the option attack.
On literally every occasion, the Jets edge players were either pinched down too far or entirely too slow to contain Jackson when he kept the ball.
The fact Williams is forced to use guys like Henry Anderson and Kyle Phillips at the edge is an indictment of the personnel decisions over the last several years. Three-hundred-pound linemen can never get it done out in space in this league (when thinking about every facet of the game).
James Burgess Jr. deserves a quick callout for his five-tackle game, but very little else makes sense to break down. There's no point in providing an overall defensive game or breaking it down by position or player.
Special Teams: B+
B.J. Bello picked up a touchdown on a second-half return coming from an unexpected block. Between Vyncint Smith and Ty Montgomery, the kick-return game was solid (25.6 average) and Braxton Berrios put forth a respectable 16-yard punt-return average.
Sam Ficken, however, continues to blow hot and cold. He missed his only field-goal try and failed on another extra-point.