The New York Liberty are reportedly close to hiring a new coach. Several notable names could well be up for consideration.

The New York Liberty have answered the question of "where?" Next season will mark their first fill-time campaign at Barclays Center in Brooklyn. An offseason of answers carries on into the holiday season, as the Liberty now prepare to address the topic of "who?"
With the departure of Katie Smith in October, the Liberty are engaged in a search for the eighth head coach in franchise history. They're currently the only team in the WNBA with a head coach vacancy after the Indiana Fever hired Marianne Stanley in late November. According to a report from a WNBA coaching legend, the metropolitan search may be ending soon.
Minnesota Lynx head coach and four-time WNBA champion Cheryl Reeve spoke about the Liberty coaching slot on her podcast with Minneapolis Star Tribune journalist Jim Souhan. According to transcription from Jackie Powell of High Post Hoops, the Liberty have made their (short) list and are in the process of checking it twice.
"The New York position I don't know a lot about in terms of who's involved," Reeve said, per Powell's transcription. "I do know that they are sort of in the home stretch. They've got it down to let's call it a final three. They should probably know something in the coming weeks I imagine."
The Liberty's opening is among the most interesting in all of basketball. While they're reeling from a 17-51 record over the past two seasons (spent in Westchester purgatory prior to their sale to Joe Tsai), they possess a talented roster headlined by Tina Charles. The All-Star and MVP is flanked by young guards Kia Nurse and Asia Durr, a pairing that could soon be joined by Oregon's Sabrina Ionescu should the Liberty choose her with the top pick of the WNBA Draft.
Who might be among those worthy to fill the position?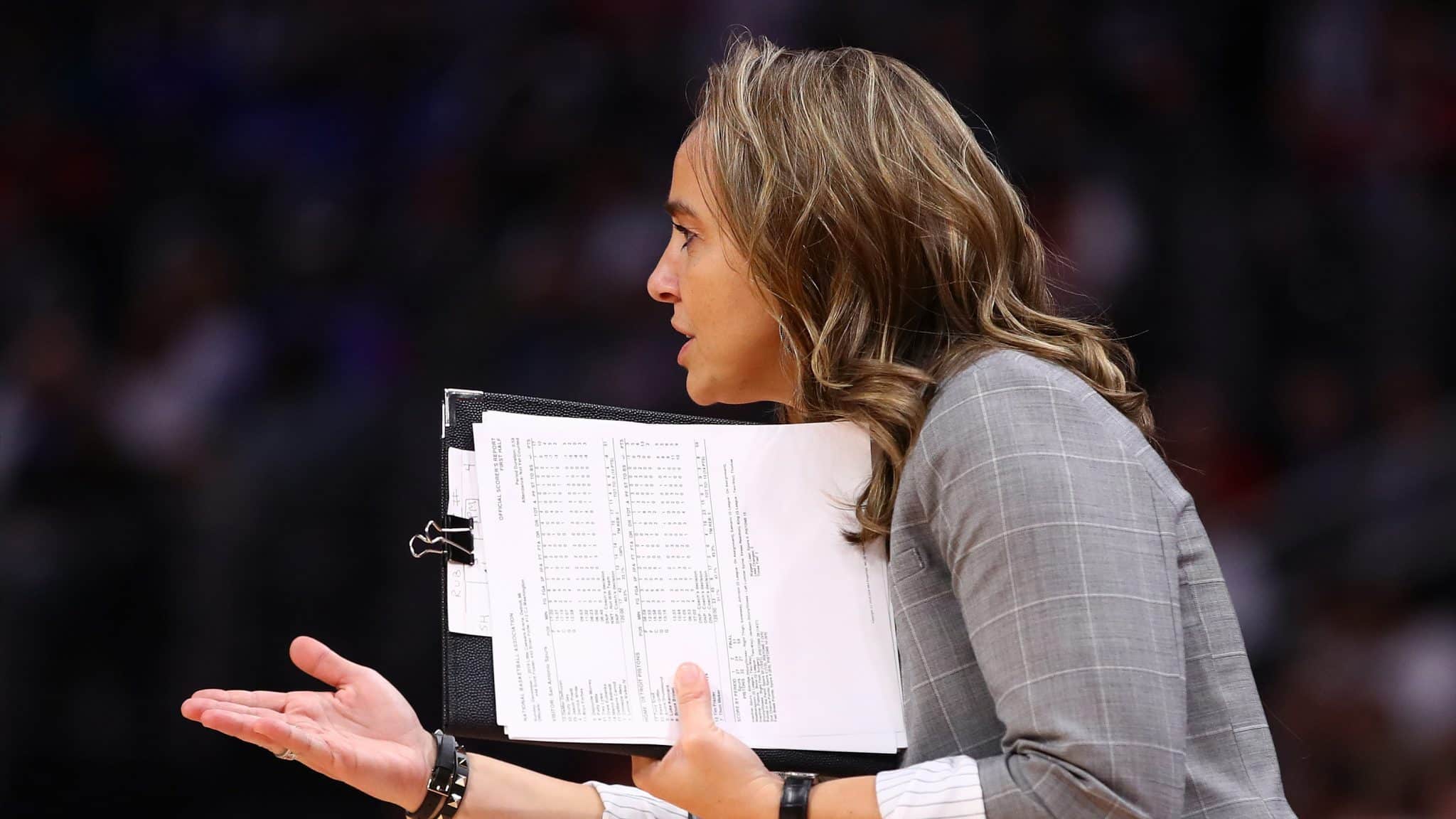 Becky Hammon
Coaching in the WNBA in by no means a demotion for an NBA name. One of the WNBA's most renowned names, Becky Hammon's professional exploits began as an undrafted free agent in New York. She has since turned an epic WNBA career in New York and San Antonio into an assistant coaching gig with the NBA's Spurs.
Her coaching resume alone is impressive enough for one of New York's squads, but her status as a Liberty legend makes this spot even more attractive. She not only knows how to win with youngsters (taking home the Vegas Summer League title), she would be a perfect mentor for the Liberty's cast of guards.
This one could be a pipe dream, though, if only because Hammon deserves to be the one to shatter the glass ceiling of a female head coach at the NBA level.
Walt Hopkins
Reeve elaborated on her podcast that Hopkins' name has come up in coaching discussions. With Indiana's position filled, it can be assumed that Hopkins has talked with the Liberty if Reeve's word is to be taken literally.
The former Utah Valley State assistant recently wrapped up his first full-time season on Reeve's bench, but he has earned prior experience working with the Tulsa Shock, where he helped supervise Skylar Diggins-Smith's first WNBA days.
With Ionescu's arrival on the potential horizon, Hopkins could be called upon to work his magic in a larger capacity.
Vickie Johnson
Bringing back a legend of Liberty past would be a great step forward for both the team and Johnson. No, she wouldn't return to reclaim her perch at the top of the Liberty's all-time scoring list (taken by Charles last season), but she could be a great mentor for the young squad.
Johnson has spent time under a prior Liberty head coach, Bill Laimbeer, as an assistant with the Las Vegas Aces. Among the notable names she's worked with (including in her tenure with the team's San Antonio incarnation) include Kayla McBride, Kelsey Plum, and Jackie Young.
Taj McWilliams-Franklin
McWilliams-Franklin was a well-traveled and accomplished veteran of the WNBA. Her professional career spanned three decades and she appeared in 59 WNBA playoff games, more than any other postseason competitor.
Since her retirement, McWilliams-Franklin has been one of the most prominent names in the NBA Basketball Operations Associate Program, which positions former players from both the NBA and WNBA into future leadership roles. The program helped McWilliams-Franklin land an assistant coaching position with the Dallas Wings. She would later briefly serve as the interim head coach in 2018 after Fred Williams' ousting.
A staple at Liberty games in recent times, McWilliams-Franklin spent a season in New York and greatly cherished her time. If she's looking for a new, fostering role, the Liberty position can provide a great opportunity.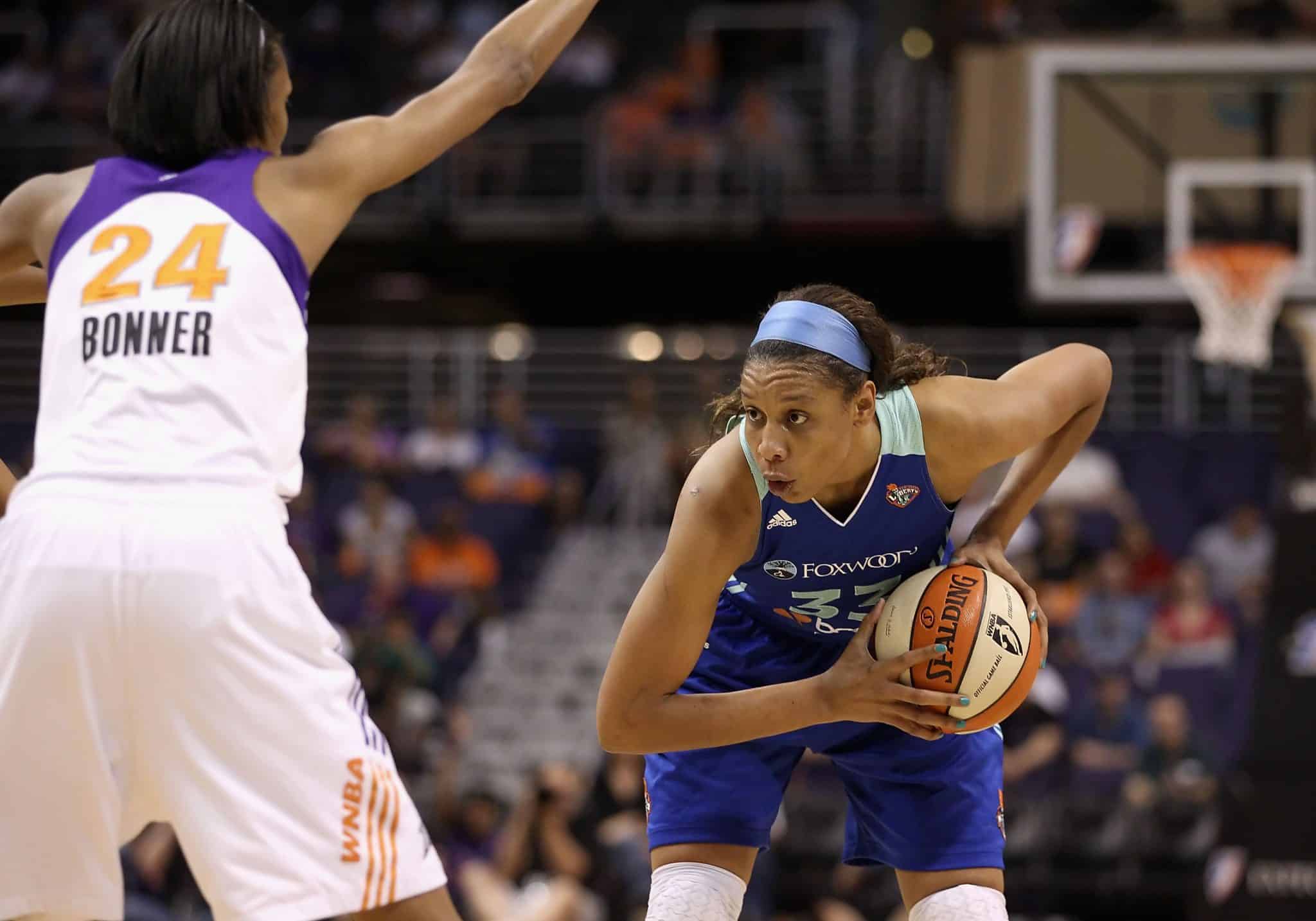 Plenette Pierson 
The Liberty could do far worse than raiding Reeve's courtside seats in Minneapolis. Pierson likewise went through her first season as an assistant coach in 2019. She reunited with Reeve, the head coach that helped her earn her third WNBA title two years prior.
The recent retiree immediately connected with her new proteges, many of whom were by her side for the Lynx's 2017 most recent title run. Even in her debut as a coach, Pierson was noted for being vocal during practices, words of inspiration that guided a younger squad to a playoff spot.
Pierson is also familiar with the New York culture, spending four years with the squad on the court (2011-14).
Eric Thibault
WNBA greatness literally runs through Thibault's blood. His father Mike is the all-time winningest coach in WNBA history. Thibault, in fact, served under his father over this past season, helping guide their Washington Mystics to one of the best single-seasons the league had ever seen.
Before touching down in DC, he spent time on both the college levels and with the Connecticut Sun, working with classic guards Kara Lawson and Lindsay Whalen.
If it's finally time for the apple to fall from the tree, New York would be an ideal place for his first head coaching gig.
Tanisha Wright
Perhaps Wright would better settle in as an assistant coach at the start, but the recently retired veteran of the W probably wouldn't have to go far for her first assistant job. Wright never officially announced her retirement, but an Instagram post at the end of the season from her close friend Charles strongly hinted at the possibility.
A Brooklyn native and staple of the league since 2005, Wright didn't let a continuing professional career on the court keep her from mentoring the next generation. She recently began her third season as an assistant coach with the Charlotte 49ers women's college basketball team.
Charlotte is off to a 6-2 start on the season, with one of those wins coming against Boston College in Puerto Rico.