The New York Giants offensive line knows they have the same assignment regardless of which quarterback they're blocking for.
On Monday, the New York Giants will start Eli Manning at quarterback for the first time since Sept. 15. Rookie Daniel Jones is out with a high ankle sprain suffered in the Week 13 loss to the Green Bay Packers. Jones is expected to miss 2-4 weeks, as Manning could be receiving a farewell tour.
Thus, the Giants offense may change a little, as Manning isn't as mobile as Jones is. However, it's not going to alter the ultimate job of the offensive line.
The front five understands that their assignment is still the same, regardless of which quarterback they're blocking for.
"Our job description is to block the guy we're assigned to, no matter who's back there," center Jon Halapio said, per Paul Schwartz of the New York Post. "If anything we're more encouraged because it's 'Monday Night Football' versus [the Philadelphia Eagles]. That's definitely the motivation right there. … It will be fun. Personally I've never played in Philly so this will be fun for me."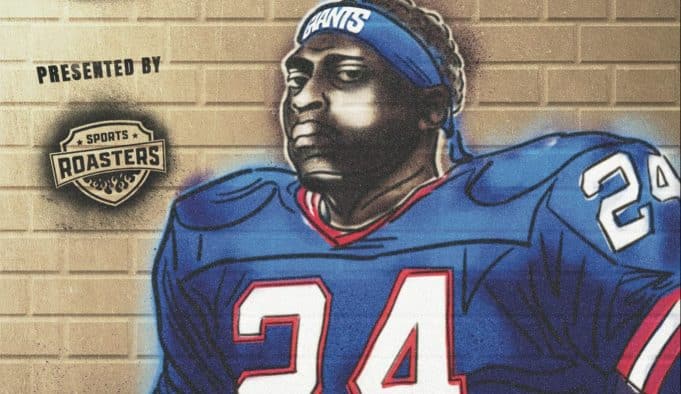 It'll be a high-stakes game for Philly, at least. The Eagles are in second place in the NFC East and still have a chance to clinch a playoff spot. Look for the Lincoln Financial Field crowd to be in full force, with some insults most definitely hurled at Eli and the Giants.
The longtime Big Blue quarterback completed 62.9% of his throws for 556 yards, two touchdowns, and two picks in his pair of games this year.
He started Weeks 1 and 2 against Dallas and Buffalo, respectively. New York's offensive line, on the contrary, hasn't been their strongest weapon. After 12 games, they're tied for 18th in the league with 35 allowed sacks.
Follow Ryan on TWITTER