Dreams of an improbable playoff trip came to a swift end in Cincinnati, but, in the long run, it might do the New York Jets some good.

The New York Jets, honestly, shouldn't have much on their Christmas list.
A loss to the winless and listless Miami Dolphins should've been enough to earn at least a one year lock on football's naughty list. But, like any child desperate for an extended visit from Santa Claus, they at least partially made up for their ultimate sins with some good deeds in November.
Three victories not only reinvigorated some life into an organization desperate to end the decade on any form of positivity, but even allowed the Jets to appear in the "in the hunt" column of the famous NFL playoff charts that grace our television screens more often that Rudolph and Frosty combined.
Alas, the Jets couldn't resist a return to infamy.
A three-game winning streak came to a brutal end on Sunday afternoon, as the Jets (4-8) fell 22-6 to the Cincinnati Bengals on the road. Not only were the Bengals (1-11) football's last imperfect team, but the loss allowed the Jets to become the first team in NFL history to lose to two teams with records of 0-7 or worse.
Losing to the Dolphins was almost understandable in hindsight. After all, weird things happen against divisional competition and Miami has since followed up that win with matching results against playoff contenders from Indianapolis and Philadelphia. But losing to the Bengals, a team playing out the stretch and likely bidding its franchise quarterback farewell, almost renders the previously victorious month of November null and void.
The Jets, after all, never stood a true chance in Queen City, more likely to visit Skyline Chilli than they were the red zone. Sunday's third quarter saw them gain only seven yards. Several Bengals made personal history in the process.
Andy Dalton and Carlos Dunlap each moved into the top pairing on the respective franchise leaderboards for touchdown passes and sacks. Head coach Zac Taylor became the third man to earn his first career victory over the 2019 Jets, joining Freddie Kitchens and Brian Flores.
For the Jets and their future, though, this was the wake-up call that was desperately necessary… even if no one affiliated with the organization asked for it.
The Jets were becoming, in a word, complacent after the three victories. Wins over the pathetic Redskins and Giants could've easily gone by the wayside, but a dominant Jets victory over the playoff-contending Oakland Raiders created believers in the team's current incarnation, which was a mere two games out of the AFC's final wild-card slot entering Sunday.
SB Nation and SNY each took the time to outline the Jets' admittedly complicated path, while FanDuel labeled them one of three AFC dark horses to keep an eye on in December.
In other words, analysts, fans, and perhaps even the Jets themselves were getting a bit too comfortable and confident with a team that had a .125 winning percentage just four weeks ago. Sure, things had improved, if only because they couldn't have gotten much worse. The not-so-subtle reminder came on Sunday at Paul Brown Stadium.
For example, Sunday proved that the Jets' top offseason priority must be improvement on the offensive line. After three weeks of relative development from the ragtag group of blockers (one of whom, Chuma Edoga, was lost to an injury last week), matters feel back to earth against the Bengals. Darnold had been sacked five times over the Jets' three-game winning streak, but the aforementioned Dunlap matched that total alone.
Sam Hubbard would add one more, and Darnold was forced to run for his life on several other occasions before simply tossing the ball away in a plea for mercy. Lack of space continued to be a problem for Le'Veon Bell, who added only 32 yards to his 2019 total on 10 carries.
Defensively, Jamal Adams is one of the most valuable building blocks in football, but the depth around him leaves much to be desired. That was painfully on display when Arthur Maulet and Brian Poole were forced to leave the game with injuries.
The Bengals' offense was held 277 yards and 18 first downs, pedestrian numbers in today's fast-paced NFL, but their ability to move the ball allowed the clock to trickle out, eating at the Jets' opportunities and their will. Secondary help was scarce that Neville Hewitt was forced to stop deep balls, a task that led to a costly 39-yard penalty that set up the second Cincinnati score of the day.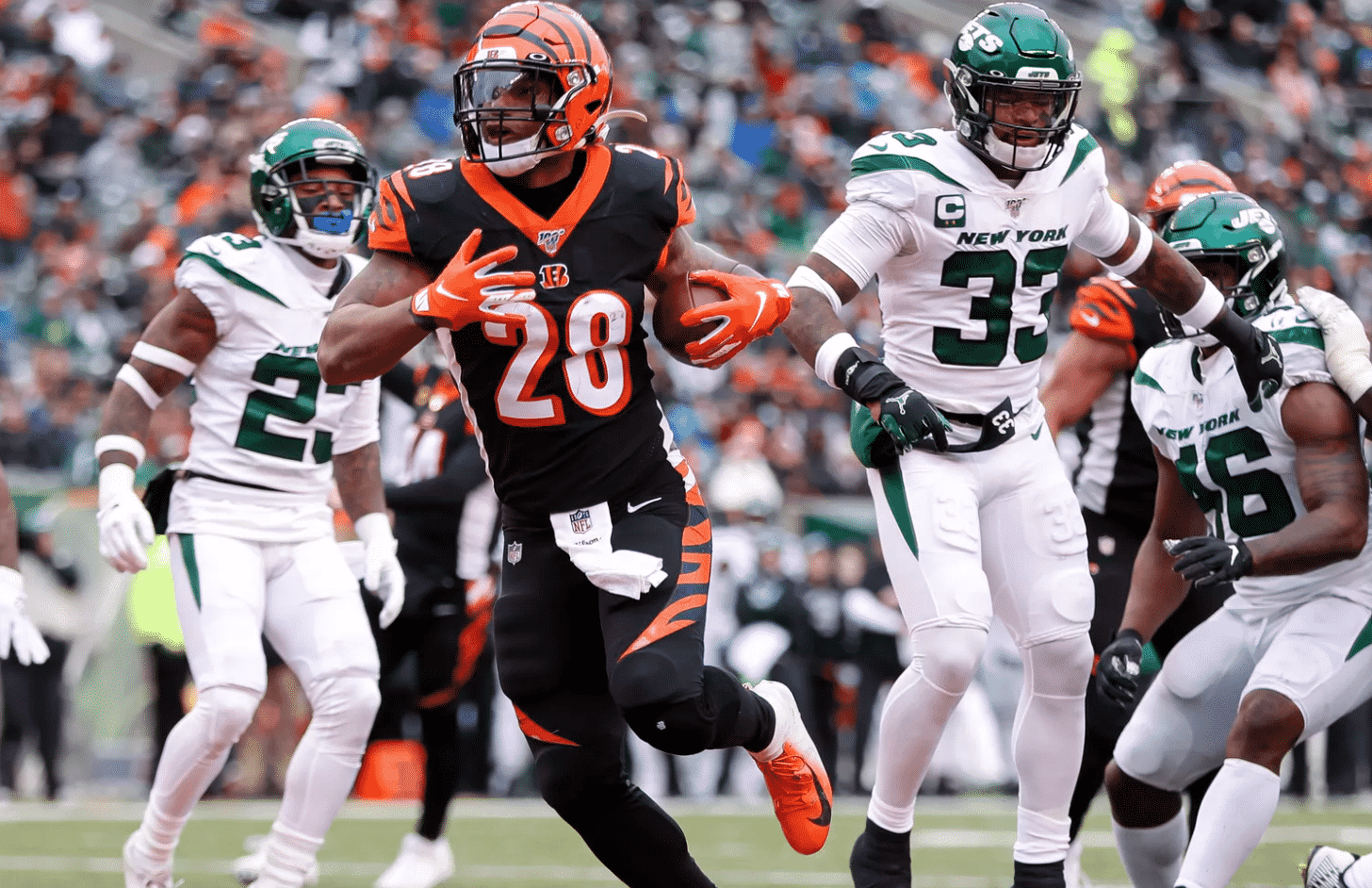 Even the Jets' special teams, their brightest outlier last season, continued their struggles. New York's lone points came via Sam Ficken field goals, but poor kickoff performance hurt them in both ways. A pair of holding penalties set them up inside the ten-yard line in two first-half possessions, while coverage on the Bengal returns afforded Dalton decent starting real estate in his return from exile.
Penalties, in fact, served as the lone form of Jets consistency on Sunday. This trend played to its most sickening in the third quarter when a Kelvin Beachum holding penalty in the end zone led to a safety.
Historical in all the wrong ways, Sunday can serve as the reminder Jets need that not all is well, that changes have to be made, that it will take more to end a playoff drought that's approaching a decade. The deceased three-game winning streak might not have been the opening part of the magical playoff push far-too-long in the making. But this loss in Cincinnati could indirectly serve as the reminder not to be complacent, not to get lost in temporary grace.
It's going to take a lot more to get back into NFL relevancy than three wins, one over a playoff contender. The Jets learned that the hard way on Sunday. It's not what they wanted, but it's a lesson that came before it was too late.
Do the Jets want to be a team whose sole source of victory is the fact they were in position to play a trap game in December? If so, they'll keep up their current strategy. Hopefully, for legions of green-clad fans desperate for redemption, Sunday was the reminder that the current course isn't working.
Follow Geoff Magliocchetti on TWITTER