With about three quarters of the season gone by, it's about time to look back at the draft and look at how the New York Jets did.

The 2019 NFL Draft was Mike Maccagnan's last with the New York Jets. He was known to have prioritized value and utilized a best player available strategy when drafting, something that led to the Jets selecting the Jamal Adams–Marcus Maye safety tandem.
However, it also led to the Jets employing an overflow of defensive linemen and no offensive linemen. It was a nightmare strategy that put the Jets in a position to fire him.
So, what about 2019? Maccagnan drafted another defensive lineman early, but he also took an offensive lineman on day two, something he had never done prior.
Overall, this draft class has been incredibly up-and-down. There is a lot to like from some of these guys, but it's been a disaster for others.
What exists is bad, good and completely awesome.
Quinnen Williams has been a disappointment. He was hailed as the best player in the class by many and was supposed to provide a strong rush from the interior. He hasn't done that to this point.
He has been a major part of the NFL's best-run defense, but that's not enough. When a team selects a player third overall, they expect him to be a Pro-Bowl or All-Pro caliber talent. Williams hasn't been anywhere close to that yet.
That doesn't mean he can't become that guy. However, the early returns aren't what was expected. Williams needs to start getting more pressure. He has done better recently creating holes and bulldozing his matchup.
He dominated Rodney Hudson last Sunday, one of the best centers in the NFL. However, he's still not getting to the quarterback. He has time to fix that and work on his pass rush technique, but that time isn't unlimited.
If he doesn't start showing pass rush ability next season, there's a real issue.
Jachai Polite was the biggest disappointment for any team in the 2019 NFL Draft. There is no excuse for this pick.
When a player gets cut before he ever plays a game in the NFL, that's bad. When a day-two pick gets cut before ever playing an NFL game, that's a fireable offense. Luckily for the Jets, they did fire the guy who picked him.
Polite has bounced around practice squads and he's with the Rams now. What an unmitigated disaster this pick was.
Chuma Edoga is exactly what everyone thought he'd be: an inconsistent but talented player. Edoga was always going to be a project at left tackle.
He has all the physical tools and he knows how to put them to use. On the right day, he can shut down elite pass rushers. He held Demarcus Lawrence to 0 sacks, 0 pressures and 0 tackles for loss against the Cowboys.
However, that's not who he is on a day-in-day-out basis. He needs work and now he's injured.
The hope is that Edoga will take over as the team's starting RT or LT after the season. With both Kelvin Beachum and Brandon Shell set to hit free agency after the season, they'll need Edoga to take a spot for himself.
Rookie offensive linemen, especially tackles, tend to struggle. Hopefully, Edoga works on his technique and comes back in 2020 as a league-average offensive lineman.
Trevon Wesco was a strange pick when the  Jets pulled the trigger in April. It remains that way now. It's tough to see what the Jets saw in him.
His blocking ability has gotten better, but hasn't been that good compared to even the league-average tight end. He's also not a threat in the passing game. Wesco has just one reception this season, despite Chris Herndon's nearly complete absence.
Wesco seems to have settled into the fullback and/or H-back role, but that's not worth a draft pick. They could have filled that spot with a UDFA or just picked someone off the roster to do it.
The FB position is dying in the NFL and plays maybe a few snaps a game. Picking one in the fourth round isn't something a good team does.
Blake Cashman was an early-season surprise. He was the first rookie in camp to earn first-team reps, and the first rookie to earn a start. He replaced the injured C.J. Mosely in week two.
His coverage ability is a work in progress, but the ability is plain to see. Cashman knows how to use his natural athleticism in coverage, often helping shut tight ends and running backs down in the passing game this year.
However, Cashman wasn't good in the run game. He was pretty much a disaster. Cashman would get bullied by offensive linemen and TEs in the run game and as a pass rusher. He just couldn't get much penetration.
He was very similar to the guy he replaced Darron Lee. They are both undersized backers who make their bones in coverage. The big difference between the two is that Cashman is also a very good special teams player while Lee never played special teams.
Unfortunately, Cashman suffered an injury and is out for the rest of the year. With Avery Williamson's guarantee gone and Neville Hewitt's contract up, don't be surprised if Cashman is asked to start next to Mosley in 2020.
If he can become more of a threat in the run game, Cashman could be one of the steals of the draft.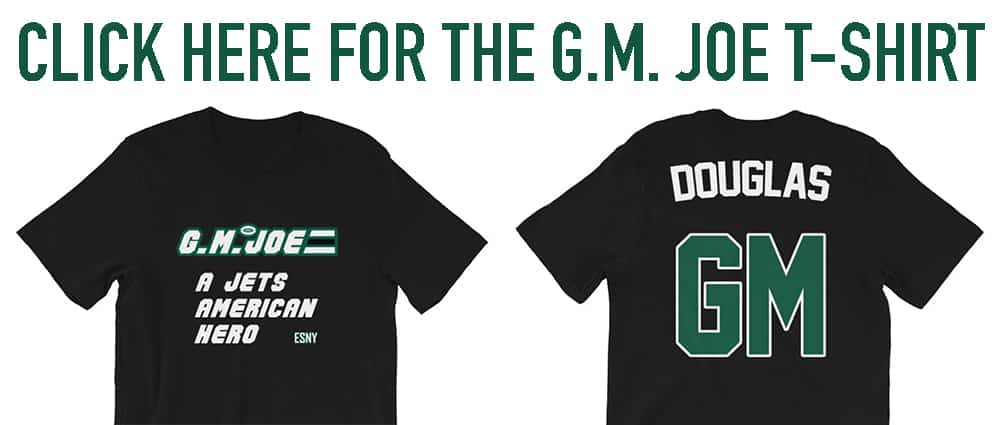 Bless Austin has been a shocking surprise. He played just six games in his final two years at Rutgers due to two ACL tears in the same knee. Now, he's not only playing the NFL this season, but he's a starting cornerback.
Over the last three weeks, Bless Austin has emerged as a legitimate starting CB. He has been one of the best CBs in the NFL during that time span. He's top 10 in yards per target allowed, catch rate allowed, and passer rating allowed.
This should be taken with a grain of salt, though. He faced two rookie quarterbacks who head two of the worst offenses in the NFL his first two weeks. Last week was impressive, as he was part of a defense that held the Raiders to under 150 yards passing. However, the Raiders' main receiving weapon is a TE, not a WR.
Austin looks like a real find late in the draft, but it's only a small sample size. He's likely to be matched up with much more difficult matchups against the Bengals, Ravens, Steelers, and Bills as the season winds down.
With the New York Jets not having any other starter worth CBs on the roster, Austin has a real chance to lock up a starting spot for 2020 if he plays well. If all goes well, Austin will have a big role on this team for the foreseeable future.