Big Blue has dropped eight of its first 10 games this season. It's time to hand out some grades for these struggling New York Giants.

It's been another rough year for one of the proud franchises in league history. Only the Green Bay Packers (13) and Chicago Bears (9) have won more NFL titles than the New York Giants (8). But the talk of championship hasn't been heard this year or in recent seasons.
With six weeks remaining in the 2019 season, Big Blue owns a 2-8 mark and hasn't won a game since besting the struggling Washington Redskins, 24-3, back in Week 4.
So what to make of this current campaign?
Offense: C+
After a sensational debut in which he helped the team rally from an 18-point halftime deficit in a thrilling 32-31 win at Tampa in Week 3, it's being somewhat of a struggle for rookie quarterback Daniel Jones. He has put up his share of decent but he has also had a penchant for turnovers.
For the season, the 2019 first-round pick has hit on 63 percent of his throws for 1,984 yards and nearly twice as many scores (15) as interceptions. But Jones has also fumbled 13 times in his nine appearances (8 starts) and lost the ball nine times. Hence, he's racked up 17 of the club's 24 total turnovers.
He's also been sacked 32 times and has suffered from the fact that he's not gotten a lot of help from a skill position corps racked by injuries. Hence the Giants' offensive unit has produced only 23 touchdowns in 10 contests.
Things may have been much different if second-year running back Saquon Barkley hadn't missed three games and free-agent addition Golden Tate had not been suspended the first four contests. However, 2019 fifth-round draft choice Darius Slayton has been a nice surprise and lead the club with five touchdown grabs.
Defense: D-
While there have been some flashes on offense, that's hardly been the case on the other side of the ball. Only five teams in the league have allowed more total yards per game.
The Giants rank 23rd in the NFL against the run, 25th vs. the pass and their defensive unit has given up 29 offensive touchdowns in 10 outings. In nine of their games, the club has allowed at least 27 points.
While the pass rush has produced 24 sacks and figures to better last season's total (30), there have been only 12 takeaways. Coordinator James Bettcher has gotten some solid games from outside linebacker Markus Golden, who leads the Giants with 6.5 sacks and 15 quarterback hits while ranking fourth on the club with 43 stops.
But you also know you're not getting enough from the men upfront when your top two tacklers are safeties Antoine Bethea (72) and Jabrill Peppers (71). Both 2019 newcomers have made their share of plays and with three takeaways each, they have totaled exactly half of the dozen turnovers forced by the team.
Special Teams: C+
Kicker Aldrick Rosas has attempted only 10 field goals this season, connecting on eight, but has missed three PATs. A year ago, the specialist was far more reliable, scoring a strong 127 points and missing a total of two kicks (31-of-32 PATs, 32-of-33 FGs) all season.
Punter Riley Dixon ranks 10th in the league with a 46.5 average. The Giants are first in the NFL in punt return average and also tops in the league when it covering kickoffs.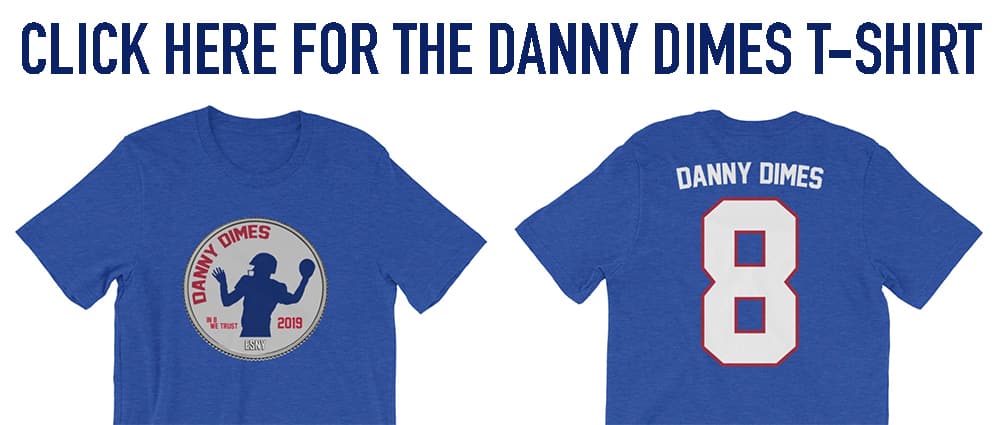 Coaching: C
Pat Shurmur has had his work cut out for himself these last two seasons and the transition from veteran Eli Manning to Jones didn't figure to be easy. This is obviously a team still devoid of talent, especially on the defensive side of the ball where a youth movement is in order.
The Giants do seem a little more buttoned-down than a year ago and this season has been more about what the team hasn't had, be it due to injuries or just a lack of good players. It's going to be important to see how this team finishes.
The club has dropped six games in a row but they've been much more competitive in their last four outings.
Overall Grade: D+
When you are among the NFL leaders in turnovers, it's hard to accomplish a lot. And while Jones has shown some promise as a player, the team's margin for error is so slim these days.
When combining injuries, inexperience and inefficiency on offense, to go along with a defensive unit that has been as bad as any in the league, it adds up to another disastrous year for this franchise.
The Giants would have to run the table in order to avoid a third consecutive losing season and that doesn't seem very realistic these days. Since reaching the playoffs with an 11-5 regular-season record in 2016, New York is a dismal 10-32 in their last 42 contests.
It's an organization that's hurting these days. Call them Big (Black) and Blue? Ouch.