ESNY presents Michael Nania's key numbers from the New York Jets' dominant victory over the Washington Redskins.

54 – Years since a Jets quarterback under 23 had thrown four touchdown passes
The Washington Redskins defense was absolutely horrific on Sunday, but Sam Darnold did his job and took full advantage of every golden opportunity presented to him.
Darnold finished 19 of 30 for 293 yards and a career-best four touchdown passes. It was just the second four-touchdown pass performance by a New York Jets quarterback under the age of 23. The only other man to do it? That would be Joe Namath, who got it done at 22 years old back in his rookie 1965 season. Ironically enough, Namath also did it in Week 11.
Prior to Monday Night Football, Darnold checked at 10th in ESPN's Total QBR, his third appearance in the weekly top-10 over his six games since returning in Week 6.
Darnold has now stacked up quite a few elite-level performances over his first 20 starts in the league. Sunday marked Darnold's fourth career game with over 9.0 yards per pass attempt on at least 30 throws. He joined Deshaun Watson, Dan Marino, Matthew Stafford, Jared Goff (5x) and Patrick Mahomes (6x) as the only quarterbacks in NFL history to have at least four of those performances before turning 24 years old.
With about a year and a half until his 24th birthday, Darnold has a chance to break that record, but he has already had more games of that ilk than any other under-23 player. No other quarterback has had more two such games prior to turning 23.
For the second consecutive week, Darnold took care of business against a weak opposing defense (after failing to do so in Miami). Washington has allowed the sixth-most points per drive this season (2.34). Three more exploitable challenges await as the Raiders (fourth-most points per drive allowed), Bengals (eighth-most), and Dolphins (second-most) are up next.
Darnold needs to continue dominating the bad competition and build some positive momentum going into the tough three-game stretch facing the Jets to end the season (at Baltimore, vs. Pittsburgh, at Buffalo).
3 – Consecutive games the Jets defense has allowed under 60 rushing yards
The Jets defense allowed 54 rushing yards to the Redskins after giving up totals of 23 and 50 yards to the Giants and Dolphins, respectively. Their three-game streak of allowing fewer than 60 rushing yards is tied for the longest in franchise history, after having previously done it in 2015, 1985, and 1970.
Gregg Williams's run defense continues to dominate, leading the NFL in fewest yards allowed per rush (3.0) and per game (79.1). In addition, they lead the league in expected points added (EPA) from run defense, with a mark of 58.6 that is over 11 points better than any other team.
Plenty of Jets got involved in the action. The Redskins had 11 runs stuffed for two yards or less and no first down. James Burgess and Henry Anderson led the way as they were a part of three stuffs apiece. Nathan Shepherd followed suit with two, while Brandon Copeland, Arthur Maulet, Marcus Maye, Steve McLendon and Kyle Phillips all participated in one stuff each.
The Jets have done a great job stuffing runs with consistency, but they have also been very good at preventing big plays. They have allowed just one run of 20 yards or more over their past nine games (Leonard Fournette's 66-yarder in Week 8).
Oakland will provide the Jets run defense with one of its toughest tests of the season. The Raiders are ranked ninth in rushing yards per game (128.2) and 11th in yards per rush attempt (4.5). Josh Jacobs will challenge the Jets' ability to stop the roof from breaking open. He is tied for third in the league with seven runs of 20-plus yards.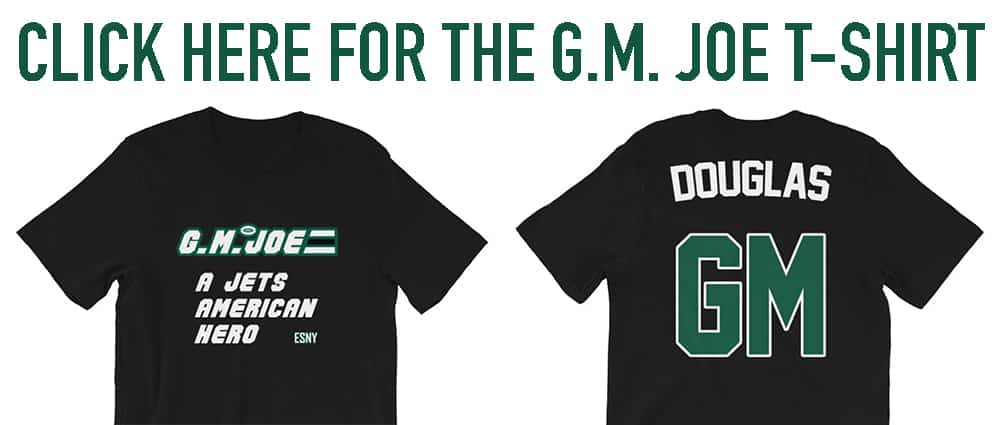 0 – Number of Jets defensive backs to have three sacks in a game prior to Jamal Adams
With his three-sack performance against the Redskins, Jamal Adams was breaking nearly every record in the book regarding sack production by a defensive back.
Adams' total of three sacks was not only the largest single-game total in Jets history by a defensive back, but it was tied for the most by any defensive back in NFL history. It's a total that only seven defensive backs have ever reached before, with the others to do it being Todd Bell (1983), Carnell Lake (1997), Rodney Harrison (1998), Lawyer Milloy (2004), Troy Polamalu (2005), Adrian Wilson (2005) and Mike Hilton (2017).
After posting two sacks against the Giants a week prior, Adams became the third defensive back to register back-to-back two-sack games. It had not been done since Aaron Beasley accomplished it for Jacksonville in 2000.
Adams has reached 11.5 career sacks with his monstrous performances over the past couple of weeks, setting the new NFL record for most sacks by a defensive back over their first three seasons in the league. Adams broke the record of 10 sacks that was previously shared by Bill Bates (1983-85 with Cowboys) and Keith Bostic (1983-85 with Oilers).
It seems safe to say the Jets would have a hard time finding another Jamal Adams with any number of picks they could possibly acquire for his services.