New York Jets receiver Jamison Crowder is hitting his stride and looking to show his former employers what they're missing on Sunday.

LANDOVER, MD—New York Jets slot receiver Jamison Crowder might not have been able to thrust the Washington Redskins into NFC contention; but there's little doubt that he's missed in Landover.
Crowder was one of the few consistent contributors in what has otherwise been a decade of uncertainty and malarkey for Washington. Between 2015 and 2018, dating back to the season where the Redskins named him their fourth-round pick, Crowder led the team with 2,628 receiving yards. He would also add 14 touchdowns to that tally, second only to Jordan Reed.
Faced with his first free agency tenure, the Redskins allowed him to walk, and the Jets provided a sanctuary with a three-year, $28.5 million contract. Add it to the endless list of Washington errors since the turn of the century.
Interim head coach Bill Callahan, speaking with Washington reporters this week, acknowledged that current slot man Trey Quinn is doing what he can in the current settings. But he couldn't deny that Crowder was missed.
"Jamison, when he was here, was productive, outstanding," Callahan said, per Peter Hailey of NBC Sports Washington. JP Finlay, also of NBC Sports Washington, revealed that Callahan added: "I always liked him".
Time will only tell if those feelings are still intact by the end of Sunday's proceedings, as Crowder and the Jets descend upon the capital area on Sunday at FedExField (1:00 p.m. ET, FOX). Crowder told Ryan Dunleavy of the New York Post that he doesn't have any hard feelings toward the Redskins for the way things ended.
"That's stuff I try not to think about. Some guys think about that. It puts pressure on. I just go out there to play whether I have a big contract or not," Crowder said about impressing the Redskins on Sunday. "In my short career, I've proven I can play in this league. Now it's just about staying consistent and trying to get better still."
Having taken his abilities to New York, Crowder has continued to serve as a calming prescience in a football setting where little has gone right. He was proven to be a reliable target for quarterback Sam Darnold and a leader amongst a young receiving group.
For example, Crowder is one of the rare modern Jets to boast of playoff experience, earning three receptions in Washington's wild card appearance in 2016.
"I'm glad that he's here. He seems to be always open at the right time," head coach Adam Gase said during preparation for Washington this week. "Sam seems to find him and I know that that one catch in the second half (last Sunday) was the big one when he got us a big, explosive play. Kind of set things up for us. He's really reliable, he makes the right play at the right time."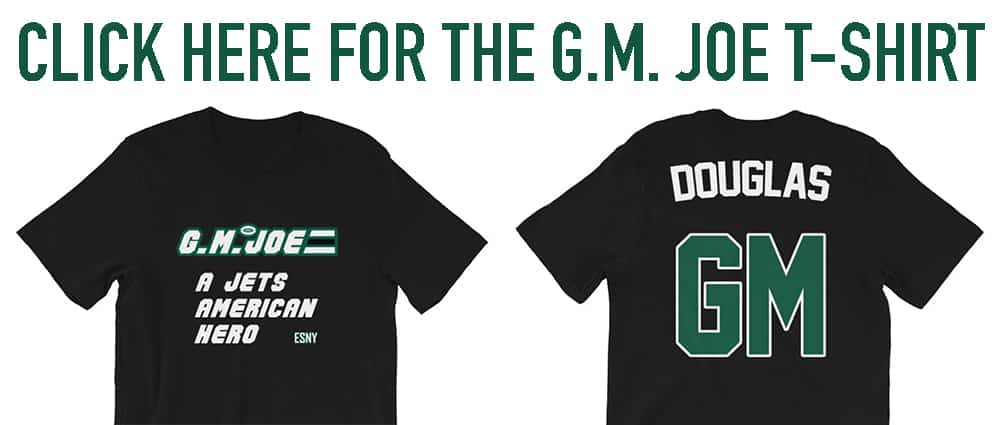 Gase was referring to a big catch from Crowder during the prior week's 34-27 win over the New York Giants. Crowder was already having a strong game to the tune of four receptions for 56 yards and the Jets' second touchdown of the game. But with their pesky MetLife Stadium co-tenants threatening with a come-from-behind victory, Crowder permanently put momentum in the Jets' corner.
Ending the third quarter, Crowder's 25-yard reception set the Jets up in Giants territory. Le'Veon Bell put the Jets up two plays later with a one-yard scoring rush.
Crowder's 48 receptions for 486 yards currently top the Jets' stat ledgers. 40 of those grabs with 411 yards have come via Darnold's hand.
"Jamison is awesome, just his feel out on the field is great," the quarterback said this week. "We're looking forward to him having a big part in a really big game this week coming up. Jamison is obviously a really good player and he's got a great feel."
Follow Geoff Magliocchetti on TWITTER