It's been another rough year for the New York Giants, but there have been some positives, including three players who've stepped up. 

EAST RUTHERFORD, NJ—Entering 2019, New York Giants ownership and fans were hoping the team would fare better than their 5-11 record from last season.
But, unfortunately, this season has been another huge disappointment, as the team has lost six games in a row and enters their bye week at 2-8. The team is poised to have their third consecutive double-digit loss season, which hasn't happened since 1978-1980 and has fans wondering when the franchise fortunes will change.
There are few positives to take away from this season. Football is the ultimate team game and individual accomplishments are irrelevant if the team doesn't win. However, there are three players that need to be acknowledged for what they've been able to achieve so far this season.
Daniel Jones
The Giants came under heavy scrutiny when they took Daniel Jones with the sixth overall pick in the draft, as many questioned if he was worthy of even being a first-round pick.
But despite his 2-6 record as a starter, Jones has silenced with his accuracy, mobility and toughness. He's completed 187 of 297 passes for 1,984 yards and has 15 touchdowns to eight interceptions. His 187 completions is franchise rookie record and his 208 rushing yards on the season with two rushing touchdowns has served as a pleasant surprise. Jones has done all of this behind a shaky offensive line and with injuries to several key playmakers.
He is the ideal quarterback that ownership wanted in the post-Eli Manning era.
Jones does need to do a much better job with his ball security, especially as it pertains to fumbling as he's lost nine fumbles this season. His ball security issues aside, few, if any, will now argue the Giants taking Jones with the sixth pick.
Darius Slayton
Sterling Shepard's concussions and Golden Tate's four-game suspension thrust Darius Slayton into a bigger role than he or the Giants could have anticipated.
But the fifth-round pick was ready when his number was called and has shown to be one of the steals of the 2019 draft.
His five receiving touchdowns lead the team and he has 27 receptions for 394 yards. His best game came in the Giants' last game against the Jets in which he tallied 10 receptions for 121 yards and two touchdowns.
The Jones connection to Slayton will only get better as two rookie careers progress. This is something Giants fans can be excited about, knowing that they have two talented rookies that will help change the Giants fortunes.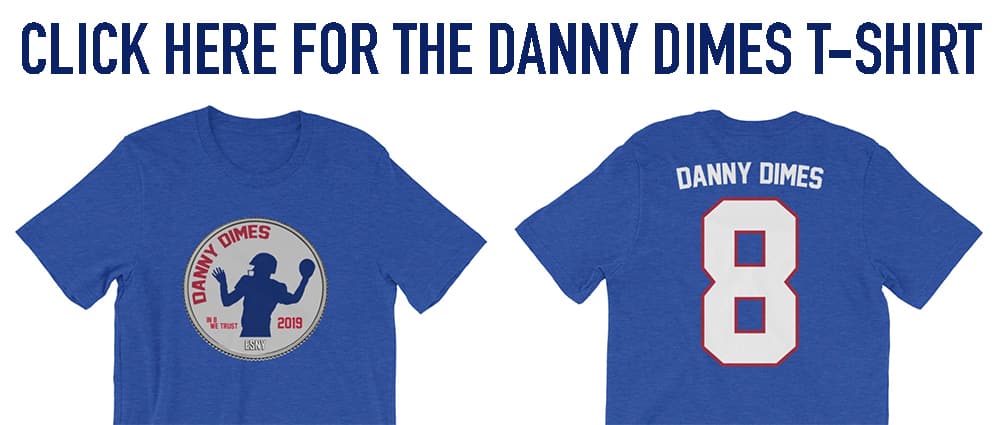 Markus Golden
Markus Golden was the key defensive free agent signing the Giants made this offseason in hopes of revitalizing their pass rush. Many were skeptical, wondering how effective Golden could be after having just two and a half sacks last season with the Arizona Cardinals after tearing his ACL in 2017.
So far, Golden is playing back to his 2016 form when he has 12.5 sacks. He leads the team in sacks with six and a half and enjoyed a five-game stretch in which he recorded at least half a sack. He's on pace to become the first Giant since Jason Pierre-Paul in 2014 to have double-digit sacks.
He has given the Giants front seven a disruptive force that offenses have to pay attention to.
The only downside with Golden is that the Giants only signed him to a one-year contract, and with him poised to be one of the most sought after edge rushers this offseason, his time with Big Blue may only last one season.