ESNY's Michael Nania unveils the New York Jets' key numbers from their devastating loss to the winless Miami Dolphins.

118.7 - Passer rating posted by Ryan Fitzpatrick
The New York Jets defense was utterly embarrassed by the Miami Dolphins offense, led by a familiar face, Ryan Fitzpatrick.
Fitzpatrick completed 24 of 36 passes for 288 yards, three touchdowns and no interceptions. Those numbers culminated in a passer rating of 118.7, the second-best mark he has ever posted in a game with at least 35 pass attempts (Sunday marked Fitzpatrick's 51st career game with 35+ attempts).
Numerous Dolphins contributed to Fitzpatrick's landmark performance. The Jets had a particularly rough time covering tight end Mike Gesicki. The second-year man from Penn State hauled in all six of his targets for 95 yards. He nearly doubled his previous career-high for receiving yards (51) and easily eclipsed his previous high for receptions (four) as well.
Preston Williams was a major problem for the Jets cornerbacks. The talented rookie pulled in two touchdowns after scoring just once all season prior to the game. He also posted 72 receiving yards, his second-best mark of the season despite leaving the game due to injury twice.
Fitzpatrick posted a raw QBR (ESPN's 0-100 quarterback evaluation scale, unadjusted for opponent quality) of 80.0. That was the fifth-best mark of Week 9 (prior to MNF), behind only Deshaun Watson, Russell Wilson, Jimmy Garoppolo and Derek Carr.
Altogether, the Miami pass offense posted an EPA score (estimated points added) of 17.68.
How good is that? The historically dominant 2018 Chiefs offense led the league with a pass offense EPA average of 16.67.
Quite literally, the Jets made a tanking Miami offense led by Ryan Fitzpatrick look like one of the best passing attacks of all time.
4.3 - Yards-per-carry by Jets running backs
The Jets actually got some decent rushing production going against Miami's terrible run defense.
Le'Veon Bell ran for 66 yards on 17 carries. Bilal Powell scampered for 16 across his two carries. Together, the two backs picked up 82 yards on 19 totes, a perfectly average 4.3 yards per attempt.
Unfortunately, this is probably a mirage. Bell's last two carries in the fourth quarter went for 22 yards, but neither impacted the outcome of the game. Prior to those two runs, he had 44 yards on 15 carries, an average of 2.9 yards per attempt.
With two Sam Darnold scrambles thrown in, the Jets ran for just 4.0 yards per attempt as a team, somehow their second-best mark of the season. They have yet to post a rate at or above the league average of 4.3.
It's a shame Bell's talent has been wasted behind perhaps one of the worst run-blocking offensive lines the league has ever seen. Don't let the tight ends off the hook, either. Ryan Griffin's blocking has been atrocious. Daniel Brown and Trevon Wesco have been similarly bad, albeit in much smaller sample sizes.
Bell's style is not fit to mitigate a bad offensive line. His one major weakness is long speed. He doesn't have the breakaway burst to generate big plays when the holes aren't there. His skill set is best maximized behind a quality offensive line, like the one he had in Pittsburgh. There, Bell showed his abilities are perfect to make the absolute most out of the holes that a strong offensive front is able to produce.
Behind a good stable of blockers, Bell can dominate like few backs in this league ever have before. His skill set is tailor-made for that.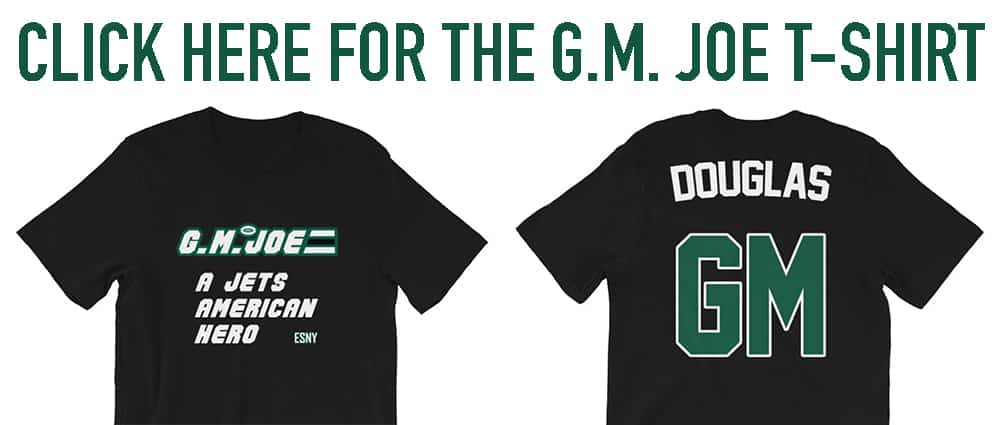 Yes, every back would put up better numbers behind a good line than they would behind a bad one. But few backs across league history have proven they can take better advantage of a good line as Bell can.
Using his trademark patience and tremendous short-area moves between the tackles (trucks, spins, and subtle jukes), Bell was stuffed at an abnormally low rate as a Steeler. That helped Big Ben's offense consistently face some of the most manageable third downs in the league. From there, Bell was one of the league's most dangerous third-down weapons thanks to his versatile toolbox of talents. He could run with power in short-yardage situations, beat a linebacker for a key catch on a short or intermediate route, and pass block ⁠— all at an elite level.
Running behind an embarrassingly bad group of blockers in New York, Bell has not been able to make the Jets run game respectable entirely on his own. It's hard to imagine any back would be able to do that, but without elite long speed, Bell is particularly ill-equipped to make up for the porous blocking in front of him.
Hopefully, Bell can maintain his current level of performance over the remainder of his contract. If he is still running just as well as he is now by the time there is finally a good offensive line in Florham Park, he will be back to putting up historic numbers.
Until then, however, Bell's skill set is not fit to make up for a horrendous offensive line. Very few, if any backs would be able to lead an average run game behind this line. If there are any that would be capable, it seems clear Bell is not one of them. He's done everything he can do. It's just not going to happen in 2019.
Get him a good line, and he will give you more than anybody else would.