Former New York Jets receiver Michael Campbell visited Edison, NJ, guiding inner-city youth in pursuing IT development passions. 

Life after football often brings questions and unpredictability. Michael Campbell, on the other hand, is doing what he can to ensure those same questions don't afflict those who don't have the privilege of football to fall back on.
His new endeavor can help some of the bright minds of a New Jersey town close to his heart nonetheless breakthrough in the cutthroat world of careers in sports.
Campbell, a former New York Jets receiver and preseason standout, defied odds out of Edison, NJ. He went undrafted out of Temple (where he was named the team's Offensive MVP in his senior season) but managed to make a professional career through six seasons spent primarily in NFL training camps.
Two years in the CFL with Ottawa and Saskatchewan followed, but Campbell has now dedicated himself to a new cause, one that has taken him back to a familiar setting.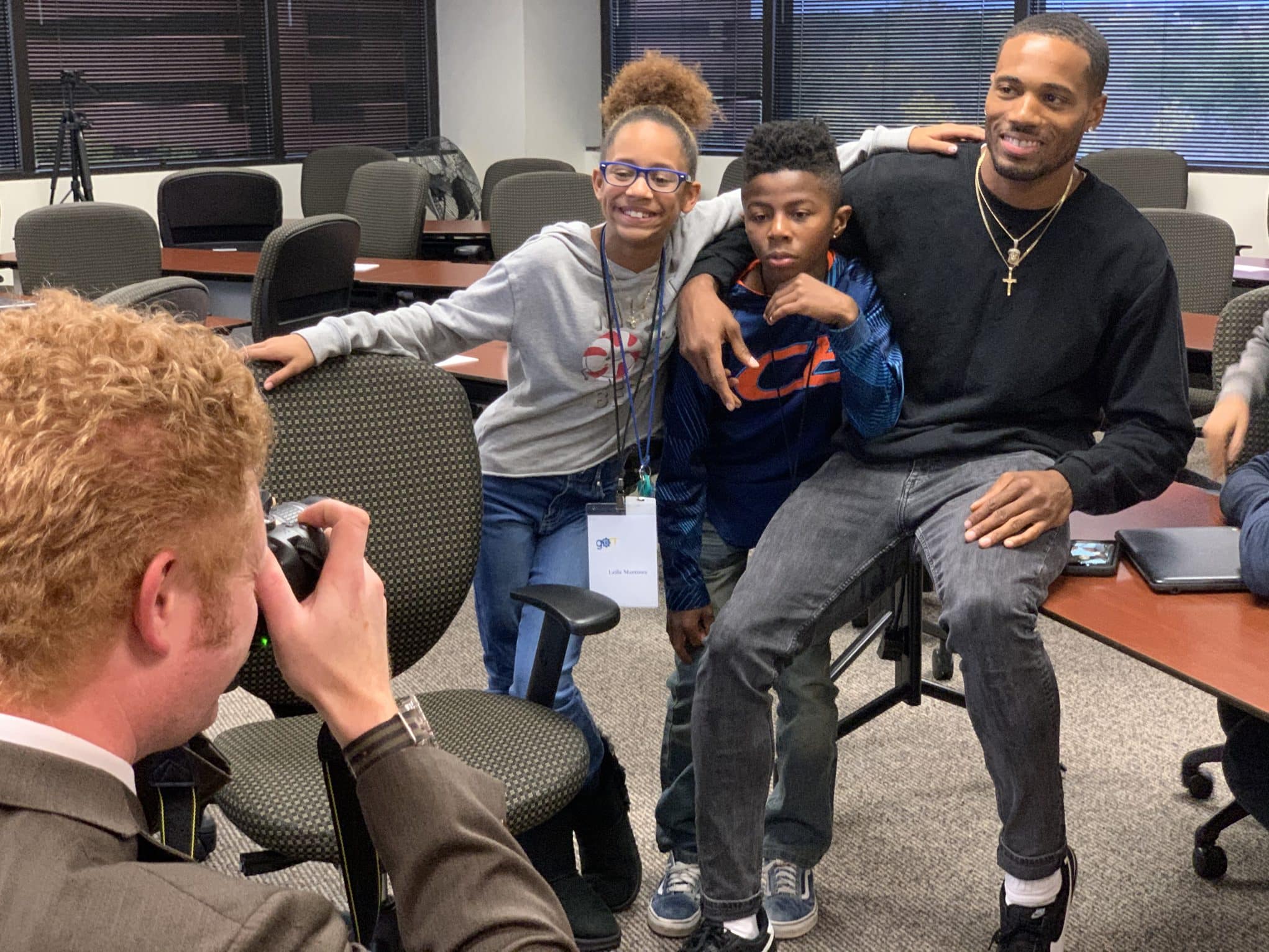 With injuries curtailing his career, Campbell developed his own path beyond football, one that led him to make a difference back home.
"I found myself almost paralyzed," Campbell said in video provided by TCS. "You go through your life doing something from the time you were seven until the time you're 27 … and then, all of a sudden, not by choice, it's taken from you. For one reason or another, you're left in a state of shock."
"I was fortunate enough to be able to come back to my hometown, have people who cared about me and wanted to see me do well, gave me an opportunity. When I was in that state … I was able to come back. (Edison) Mayor Thomas Lankey, he provided me an opportunity to do something like this, that I can be passionate about and provide my first opportunity and start a career outside of football.
The former Edison High School Eagle returned to his hometown, working with the township, Housing Authority and Tata Consultancy Services to oversee the Edison Has SWAG Culmination Event, servicing youths in the Edison area interested in a career in information technology, particularly in the field of mobile app development.
Campbell, 30, serves as the coordinator for a development known as the SWAG program, short for Success Workforce Accountability Goals. He also works as the Youth Outreach Coordinator for Edison Township.
Hosted by Tata Consultancy Services, the goIT program serves to address the growing skills gap in STEM fields and help students in middle and high school gain the skills and confidence to pursue STEM degrees. To date, goIT has reached over 25,000 students in 77 North American cities. The SWAG program challenged students to "ideate and design mobile apps that would solve or address issues that create barriers to sports." A panel featuring Edison Councilman Sam Joshi and NJ Assemblywoman Nancy Pinkin awarded first prize to "Cancer Care," an idea benefitting cancer patients, allowing them to create a plan toward exercise and playing sports in conjunction with treatments.
Campbell worked alongside the young developers throughout the process. He was impressed with what Edison's finest had to offer. The ex-receiver was pleased to make an impact in the lives of young people and hoped his influence and help would set them on a perfect path to success, one with greater longevity and consistency than a mere playing career.
"You'll eventually have to become a working citizen provide for yourself outside of sports," Campbell explained. "I think it's critical that (these kids) have these types of programs. It's rewarding … if it's just one or two kids taking heed to the words I'm saying or things that our guests or our partners are trying to talk to them about and teach them about, it'll be worth it. I'll feel the ultimate reward down the road."
Follow Geoff Magliocchetti on TWITTER