A meeting in South Bronx gave New York City F.C. fans a little more hope that their club will have their own soccer stadium one day.

It seems like blue is the only color that matters here, the only color that exists. Bronx resident, Andy Bajana, stopped chanting to gaze around one more time.
Thousands of passionate fans filled the stadium, his long-time fellow supporters, his neighbors, his fellow New Yorkers.
Bajana glances at the teenage girl screaming at top of her lungs while holding a banner that reads, "Finally home." It made him think of the banner his fellow supporter Leo H. made years ago that said, "Homelessness."
Bajana then looks to his right at the drum player wearing Justin Haak's jersey. The beating of the drum resonates with his heartbeat as he watches the clock on the big screen go down to five minutes.
Right above the clock, it reads March 25, 2024. New York City F.C.'s logo is next to Inter Miami F.C.'s on the big screen as well.
NYCFC is just five minutes away from playing their first game at their own stadium. After years of getting teased on social media for not having a soccer field, years of false hope, they finally had a home.
Bajana raised his finger below his eyes to wipe the tear that started to trickle down his face.
Trackback to Oct. 30, 2019, Bajana sat in the back corner of a meeting room inside the New Settlement Community Center in the Bronx.
The tears had started since then.
Because there was hope. The meeting was about the possibility of building a stadium around 153rd Street and River Avenue, in place of a parking garage that's in financial debt. (None of the board members of the club have openly talked about the meeting but NYCFC did have interest in building a stadium at this site as far back as 2013, according to Charles V. Bagli of the New York Times.)
The meeting was held by Bronx Community Board 4 and had 50-60 people in total. Leaders around the community were there to share their takes, as well as, a little over 20 NYCFC fans including Bajana.
"I was tearing up a few times when the meeting first began because I couldn't believe, you know, in all my years of supporting the team I'm actually looking at a stadium proposal for this team," the 23-year-old said.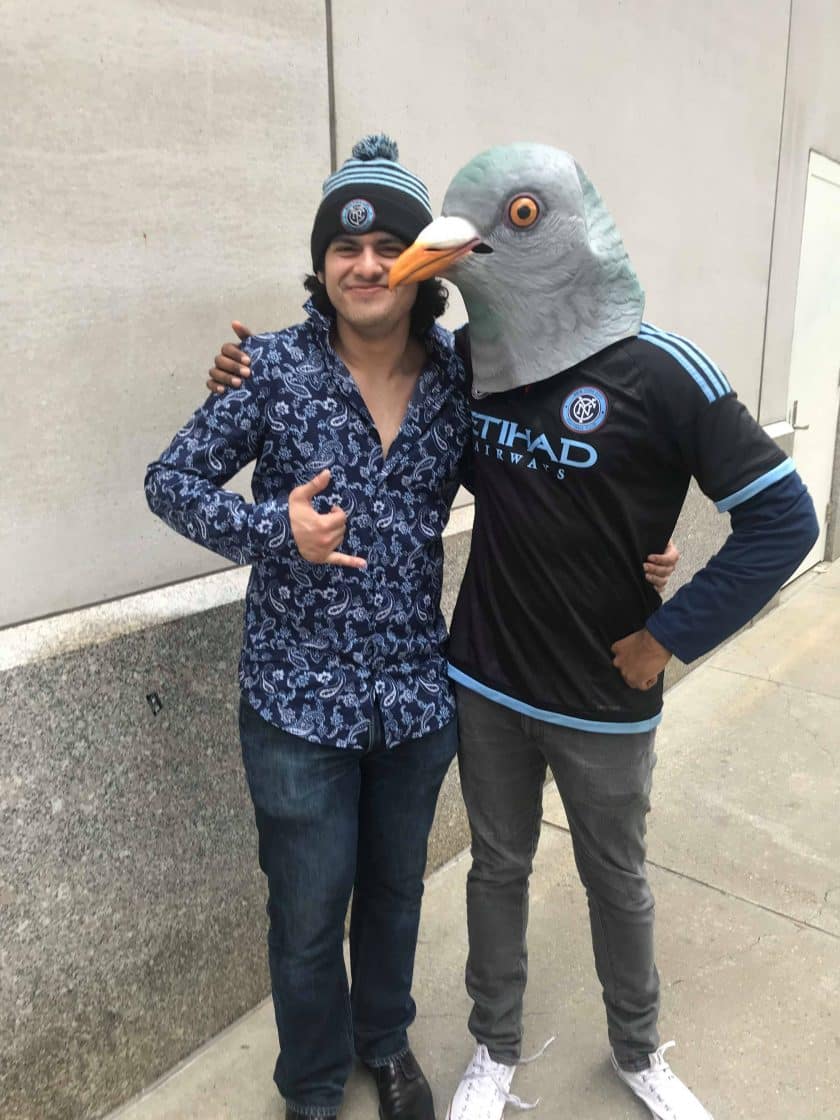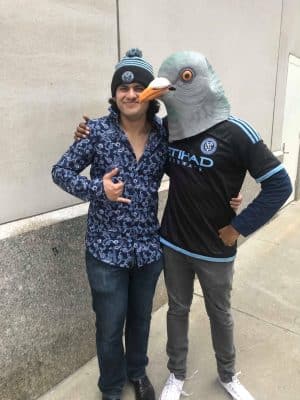 There wasn't a final conclusion. Nobody said NYCFC could start building a stadium in South Bronx.
Nobody said they couldn't either. Another meeting will take place in a time to be announced.
As in any proposal, some of the leaders in the community were in favor of the idea and others weren't.
One townsperson said, "I love soccer so I would be happy to see a soccer stadium here."
Another one was worried about where he would park his car if they do destroy the parking garage.
Furthermore, traffic on gameday was mentioned as a huge negative, especially when NYCFC plays around the same time as the New York Yankees.
And why build a soccer stadium when they can build something else that could be more beneficial to the community? That point of contention was also another thought that was mentioned.
Of course, those thoughts were inevitable but the same people with those remarks didn't completely shun out the idea of building a stadium in their neighborhood. NYCFC fans will hang onto this glitter of hope.
"Really man, I felt optimistic, I felt very optimistic on my ride home," Bajana stated.
He later added, "Even the people who were not very in favor of it they still seemed somewhat interested to at least compromise.
"The people who were kind of like, 'Huh, I don't know if I want a stadium.' They were still like 'You know what, I may not want a stadium but I'm willing to listen, I'm willing to work together.' And that's why I thought it was really productive."
Other NYCFC fans are on the same page as Bajana:
Definitely a step in the right direction.

— Felix Reinaldo Palao (@highlanders5) October 31, 2019
Other fans thought it was just more false hope:
The meeting was completely rushed and carries no weight. It's just the usual yearly inspire false hope by NYCFC move.

— CJ Reo (@BroadwayCJReo) October 31, 2019
If it is another false hope, fans as Bajana won't stop dreaming and begging for a stadium.
"Then that's it, you rip it off like a bandage," he said when asked if the possible stadium on 153rd street doesn't work out.
"If we go back to the next meeting and they say 'Sorry guys, we proposed it to the city and they said no.' It would be a little worrisome, like, now what do we do? But we're not going to turn our back on the team."
Bajana has been supporting the team since their first season in the MLS in 2015. He knew it would take an awfully long time for the club to get a soccer-specific stadium. The New Yorker reminisced on the New York Red Bulls, who built their own stadium in their 16th year of existence.
Even knowing that NYCFC would suffer years of being a team without a soccer field, Bajana still chose to support them.
It surely is painful, though, to watch your soccer team play at the Yankee Stadium.
"No one likes playing at a baseball stadium," the Hispanic-American said, raising his voice. "That's one of the biggest banter that people have against us."
Bajana also talked about the struggles that came with traveling to other fields when the Yankee Stadium wasn't available. NYCFC played their quarterfinal game in Citi Field and lost to Toronto F.C., 2-1.
Hope is a good remedy for pain and it's something Bajana and some of his fellow NYCFC fans have been clinging onto since Day 1.
"I knew that they'd eventually get a stadium in New York just based on the connections that they have. And I'm still hoping that we do even if it's in Staten Island," he said laughing.