The New York Red Bulls might significantly shake it up this offseason; here's a prediction of who could be on the move.
After the end of the spectacular 2018 season, the New York Red Bulls' plan going into this year was to try to keep the same roster.
It didn't quite work out. The team finished in sixth place in the East with a 14W-14L-6T record and lost in the first round of the playoffs.
The Red Bulls are going to try a different approach next year.
"We just want to make sure now that we do our homework and bring in the right types of players that can help us," RBNY sporting director Denis Hamlett said in a press conference on Wednesday.
If the club plans to bring the right type of players, this means they might have to, unfortunately, say goodbye to some of the players they have now.
The Red Bulls' roster might look totally different next season. The eight players listed below, arguably, bring the most headscratchers when it comes to their future with the club.
1. Bradley Wright Phillips
We'll start with the club's all-time scoring leader, Bradley Wright-Phillips. The England native is 34 years of age and didn't play like his usual brilliant self at the beginning of the season, but then picked up a groin injury that kept him out for two months. When the forward returned, he still was far from his best and only started three games.
Some might say Wright-Phillips is done, but the 34-year-old insists that he still has some playing time left in him.
"I don't know who it is who thinks I'm done, but it isn't me," he told MLS reporter Dylan Butler. "I had an injury. I didn't get to full fitness this season. I'm definitely not done."
Doesn't sound like Wright-Phillips is ready to retire. The club could sell him to make space for another star player but after how he performed last season and being that he's on the wrong side of 30, it's hard to say that other teams will be shopping for him.
Odds are Wright-Phillips will stay in New York next year, but won't be a starter unless he gets back to his 2018 form.
2. Kaku
Let's jump to the team's star playmaker, Alejandro 'Kaku' Romero. Kaku has already been linked to a transfer twice this year back in January and in August. And it wasn't a secret that he did want to leave the club.
"[My agent] knows my wish and what I think," the 24-year-old told Pase Filtrado on Aug. 12. "I know in the future I'll go abroad and try to continue to advance my career and continue to grow as a player."
Fast forward to Wednesday when Butler asked him about the Secondary Transfer Window this summer. He answered, "We'll see what happens."
That answer, more than likely, means that he still wants out of the team. The club wouldn't dare to prevent him from leaving again, especially when his performances haven't been over the moon. (Not that he's been mediocre, either, as Kaku racked five goals and six assists in 26 games this season.)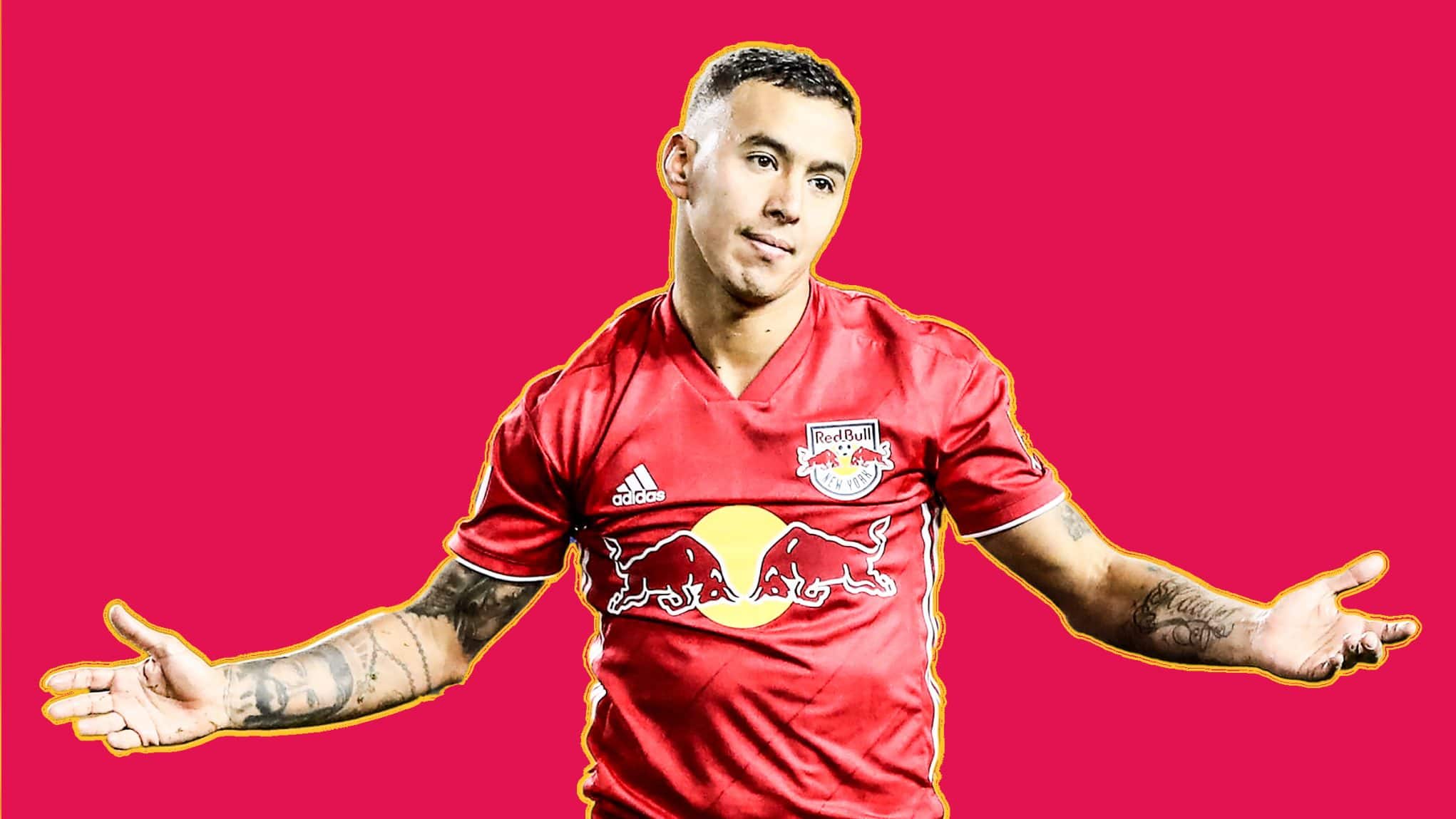 3. Josh Sims
Premier League side Southampton F.C. sent Josh Sims on loan to the Red Bulls in August until the end of the season without an option to buy.
Sims revealed that he could come back on loan again.
"It's over now but there's an option to renew it again," the winger told Once a Metro reporter James Justice III.
Sims later added: "I've enjoyed my time here, so we'll see what Southampton say and see what Red Bull wants."
Sounds like the Red Bulls would love to have him back.
"He's someone we think definitely has big potential for us," Hamlett said about the 22-year-old.
It wouldn't be a surprise to see Sims in a New York jersey again in the summer when the PL isn't in action.
4. Michael Murillo
The Panamanian hasn't been performing like the All-Star he was in 2018. He saw his minutes dropped drastically because of that.
Murillo only started one game in the last two months and didn't play in the playoffs versus Philadelphia Union.
It's highly likely that the wingback won't be in the Red Bulls' roster next season.
5. Loanees: Derrick Etienne Jr., Marcus Epps
The Metros sent Derrick Etienne Jr. on loan to F.C. Cincinnati on Aug. 8 with an option to buy. Etienne Jr. only played in five of FCC's last 10 games and didn't find the target or provide an assist.
It doesn't sound like FCC would be interested in acquiring the Haitian international. So will he be a Red Bull player next year?
Since the club sent Etienne Jr. on loan with an option to buy, it's safe and sad to say that he's probably not part of RBNY's plan for next season.
Therefore, what is likely to happen is that the Red Bulls will sell Etienne Jr. to a team where he can fully showcase his talent.
As for Marcus Epps, RBNY sent him on loan to Memphis 901 F.C. Epps led the team in shots and was their third top scorer. The Red Bulls could give him a second chance.
6. Europe wanted: Aaron Long, Kemar Lawrence
The Jamaican and the U.S. international had interest from Europe. Both players voiced that it is their dream to play in Europe.
West Ham United were working on landing Long in August but couldn't secure his work permit. Other teams as Fiorentina, Olympique Lyonnais and Eintracht Frankfurt have also been in the list of clubs who want the 27-year-old.
As for Lawrence, according to 90Min, Turkish clubs Fenerbahce and Trabzonspor wanted his signature over the past few years. In January 2018, Newcastle United and West Ham were eyeing the left-back but his work permit wasn't available, per Front Row Soccer.
Although Long and Lawrence didn't have all-star like seasons, it's almost a guarantee that European clubs will come banging on their doors again in the January transfer window.
One of them could be on their way out of the club, if not both.
7. Head coach Chris Armas
As for the team's head coach, Chris Armas, who most fans want out, when High Press Soccer asked Hamlett if he's going to be back next season, the 50-year-old's response was, "Yes."