Joe Douglas will face his first real test as New York Jets general manager on Tuesday via the NFL trade deadline. 
How Joe Douglas handles the trade deadline is going to be fans' first look into who the organization's new general manager really is. The New York Jets currently possess seven picks in the 2020 NFL Draft, which simply isn't enough at this stage of the organization's program.
This team has holes all over the roster. Cornerback, wide receiver, offensive line and edge rusher are all issues. All of those spots usually require premium picks to fix and the Jets don't have enough premium picks. They have all their own picks in Rounds 1, 2 and 3, which is a start, but it's not enough.
The draft is a gamble and the more picks a team possesses, the better the odds. Douglas is, reportedly, a man who values his draft picks and building through the draft. The deadline will be a litmus test for that.
However, this is a complicated decision. The Jets have the easiest schedule in the NFL the rest of the season. It's still possible they turn their season around and make the playoffs. The Colts went from 1-5 to the playoffs just last year in a similar situation.
So, Douglas has to decide what he values more: the 2020 draft or a potential shot at the playoffs this year. According to reports, the answer may be the draft. Adam Schefter, Rich Cimini and Manish Mehta have all reported that the Jets are looking to be sellers at the deadline.
If that's true, the next few days could be very busy. There are quite a few Jets who keep their heads up and be ready to be on the move if the Jets do truly plan to sell, especially those on one-year contracts.
Trumaine Johnson
Let's get this one out of the way. The Jets want to trade Trumaine Johnson, according to multiple sources. The issue is that nobody wants his albatross of a contract. They will try to trade him before the deadline, but don't expect any miracles.
If the Jets do find a suitor it would likely be a swap of bad contracts. If that doesn't come to pass, maybe, just maybe, the Jets could get rid of Johnson if they attach a draft pick as part of a trade down of sorts.
At that point, it would make more sense for the Jets to just hold onto Johnson and cut him in the offseason. That's the most likely scenario, but his name has come up in reports so he is worth mentioning as a possibility, no matter how remote that possibility it is.
From the least likely man on this list to be traded to the most likely. Robby Anderson is not long for the Jets. If they are serious about being sellers at the deadline and picking up premium picks, Anderson will be traded before the deadline passes.
There are numerous teams interested in trading for Robby. The Raiders, Packers and Eagles have all been connected to the Jets receiver. However, the Jets will reportedly only trade Robby if their demands are met. What those demands are, nobody knows, but based on the Mohamed Sanu and Emmanuel Sanders trades from last week, it will likely be at least premium pick.
The Jets are likely looking for a second-rounder for Anderson, which is what the Patriots traded for Sanu. The issue for the Jets is Robby's contract, which ends at the end of the year. Sanu had an extra year of control.
While Robby might be a better receiver than Sanu, that extra year means a lot. The Jets will likely be able to get a day two pick for Anderson, but it's more likely going to be a third-round pick.
Expect something similar to the third and fourth that Sanders brought back. The question is whether or not Douglas is willing to make a deal like that work for Anderson, or if he'll sand firm at his asking price.
Whatever the case may be, watch Robby carefully against the Jaguars. There's a real chance it will be his last game as a Jet.
Leonard Williams's name has come up in trade rumors for two years now. The Jets opted not to trade him at the deadline last year. They also didn't deal him at the draft despite reported offers of second-round picks.
Now, Williams is in the midst of the worst season of his NFL career. His usually stout run defense is gone and his pass-rushing has completely dried up. He isn't even getting the pressures he was last year.
However, there is still a market for Williams because teams love his skill set. His market value may be comparable to Dante Fowler Jr., who the Jaguars traded at the deadline last year. Williams remains a guy with all the potential and talent, but who has had roadblocks to putting it all together.
The issue, like with Robby Anderson, is his contract. Williams will be a free agent at the end of the season. The same was true of Fowler last year, and the Jaguars still netted a decent return of a third and a fifth.
The Jets are likely looking for a similar return. If the Jets can acquire a third-round pick for Leonard Williams, they have to make that deal.
Quinnen Williams is outplaying him, so is Kyle Phillips. On top of that, the team just extended Steve McLendon a couple of weeks ago. That doesn't even mention Folorunso Fatukasi and Bronson Kaufusi, who have both played well in limited snaps. The interior of the defensive line is set for years to come; they have no need for Leo anymore.
If they can find a way to extract a Day 2 pick from someone that they could turn into a starter, especially along the offensive line, it would mean a lot moving forward.
That's how good teams operate. Taking away from strengths to fix weaknesses. If the Jets have the opportunity to move on from Leo in a deal similar to the Fowler one they simply have to take it.
However, this would weaken the Jets for the remainder of this year. It would also remove a leader from the locker room. So again, this is a test of Douglas's commitment to the future.
Brian Poole is the most valuable one-year contract the Jets have on their roster. Poole is making just $3 million this year. He's been a steal at that price, representing one of the best slot corners in the NFL.
Poole is 11th in the NFL in yards allowed, third in yards per reception allowed, fourth in yards per target allowed, has allowed a catch rate of just 57.1% and his 91.6 passer rating against is 24th in the NFL. He's been absolutely phenomenal.
The question is whether or not Douglas will trade him. If the Jets are sellers, they have no need for Poole for the rest of this year. If they're going to be sellers, trading one of the best slot CB in the league is a sure-fire way to acquire premium draft capital.
However, unlike Anderson and Williams, Poole might re-sign with the team at a reasonable price after the season. Anderson is looking for $12 million or more and Williams is looking for around $15 million. Poole would likely cost something closer to $6 or $7 million per season.
So, the question for Douglas here is one of player evaluation. Does he trust that Poole, who's having a career year, can maintain this level of production? Even if he does, what does he value more a 27-year-old slot CB or a third maybe second-round pick?
Poole is the most interesting case to watch for Douglas. He's the only good CB on this roster and he is still young. However, he was a Mike Maccagnan signing and is only on a one-year deal.
This is definitely one to watch as it will not only be a litmus test for Douglas's seller mentality. It'll also be a litmus test of his player evaluation and his loyalty to Maccagnan's players.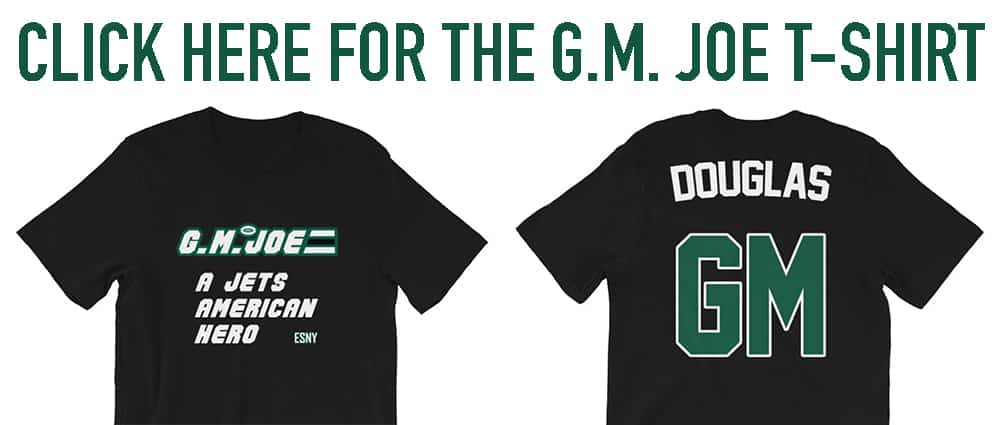 Marcus Maye is not likely to be traded by the deadline. However, the Jets should consider it. Maye may be one of the better free safeties in the league, but safety is a rare position in the NFL in that there's an abundance of good players (especially at free safety).
The Jets just saw the Dolphins turn a much worse player in Minkah Fitzpatrick into a first-round pick. If they can turn Maye into a first-round pick or more, there is no excuse for not doing it.
Maye is in the third year of his contract, which means the Jets will have to pay him soon. With good safeties in abundance in the league, paying one what Maye will likely command doesn't make much sense.
However, if the Jets get a first-round pick, they would have the opportunity to draft a player at a more premium position like WR, OL or CB. While the odds that they turn into a starting-caliber player would likely be 50-50, that doesn't mean the Jets shouldn't do this.
The Jets are in dire need of talent all over the field and especially at those three premium positions. Any shot at fixing those holes needs to be taken. If that means giving up Maye, the Jets should strongly consider it.
Again, this is not likely to happen. The Jets love Marcus Maye. The combination of Maye and Adams is one of if not the best safety tandem in the NFL. The Jets have built their defense around them.
This is just a creative way to imagine the Jets doing something they otherwise couldn't do, trade for a first-round pick.