Former Penn State quarterback Matt McGloin became the unofficial first acquisition of the New York Guardians, who drafted 30 more players on Tuesday.
Another Penn State alum is about to lead the MetLife Stadium into battle.
The New York Guardians welcomed in their first 31 players on Tuesday, partaking in the new XFL's quarterback allocation and player draft. Proceedings began with the league dispensing one quarterback to each of its eight teams. New York's yield was Matt McGloin, a record-setting quarterback at Penn State who went on to make seven NFL starts.
McGloin, 29, earned a program-record 46 touchdowns over four seasons with the Nittany Lions. After his senior year in 2012, which ended with McGloin leading the Big Ten in touchdown passes (24) and passing yardage (3,271), the Scranton native was awarded the Burlsworth Trophy. The accolade is awarded to the most outstanding Football Bowl Subdivision player who began his career as a walk-on. Other winners include Baker Mayfield, Luke Falk, and Hunter Renfrow. McGloin went undrafted in the 2013 NFL selections, but went to six seasons in the league, primarily as a backup. His last NFL experience came in 2018 when he spent training camp with the Kansas City Chiefs.
After the quarterback allocations, the Guardians partook in the first three phases of the XFL Draft. The selections were conducted via conference call and were separated by positions groups. Tuesday's proceedings began with offensive skill players (quarterbacks, running backs, receivers) before moving onto offensive linemen and defensive front sevens (linemen and linebackers). Each round was conducted in a "snake" format (alternating picks through an inverted style) and chose ten players each. The fourth and fifth phases will take place on Wednesday and will respectively consist of secondary defenders and open drafting (including special teamers).
Among the notable selections for the Guardians …
WR Yancey Butler (Phase 1, 3rd Pick)-The Guardians' first selection of Tuesday's draft portion, Butler spent time on the New York Jets' practice squad last December. Prior to that, Butler departed Purdue seventh in career receiving yards (2,344).
WR Tanner Gentry (Phase 1, 19th pick)-Gentry was the preferred target of Buffalo Bills quarterback Josh Allen during their shared time at Wyoming. In 2016, the two combined for 1,326 yards and 14 touchdowns, allowing Gentry to lead the Mountain West.
WR Demarcus Ayers (Phase 1, 35th pick)-Ayers was a threat on both offense and special teams during his time at Houston. He earned First Team All-AAC nominations in 2013 and 2015, finishing second in the conference in receptions (97) and receiving yards (1,121) in the latter year.
RB Darius Victor (Phase 1, 67th pick)-Victor is definitely one of the more inspiring stories of the XFL Draft. Born in a refugee camp in his native Ivory Coast, where his family was fleeing the first Liberian Civil War, Victor ran for 3,309 rushing yards and 42 touchdowns at Towson.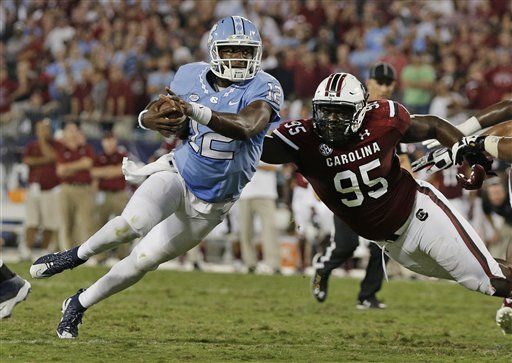 QB Marquise Williams (Phase 1, 78th pick)-Williams is North Carolina's all-time leader in total touchdowns with 96, tallying 37 alone in 2015. After preseasons stints in the NFL and CFL, he gained professional experience with the late AAF's San Antonio Commanders.
T Jarron Jones (Phase 2, 6th pick)-A Notre Dame alum, Jones has served on both the offensive and defensive lines. His New York selection is a bit of a homecoming, as previously spent NFL training camp with the New York Giants.
T Cyrus Kouandjio (Phase 2, 11th pick)-The Cameroon-born Kouandjio was a 2014 second-round pick of the Buffalo Bills after a prosperous career at Alabama. Injuries prevented the former All-American from reaching his true potential.
G Anthony Coyle (Phase 2, 27th pick)-A Staten Island native and Fordham alum, Coyle won't have to move very far for the next step of his football journey. Prior professional experience includes time with the Houston Texans and Green Bay Packers.
G Arie Kouandjio (Phase 2, 75th pick)-The brother of Cyrus, Arie is another Crimson Tide All-American looking to recover from tough injuries. Formerly with the Washington Redskins, Arie missed the entire 2018 NFL season with a partial tear in his quad.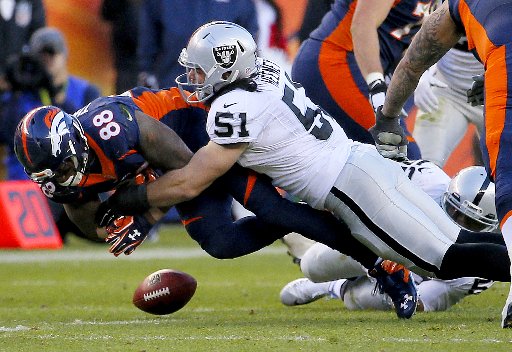 LB Ben Heeney (Phase 3, 7th pick)-A defender out of Kansas, Heeney provided brief football bliss with a First Team Big 12 nomination in 2014. He would later go on to earn 55 tackles (2.5 sacks) over four NFL seasons.
DT Joey Mbu (Phase 3, 10th pick)-A former defensive captain at Houston, Mbu earned First Team All-AAC honors in 2014.
DT T.J. Barnes (Phase 3, 26th pick)-Barnes went up and down from the Jets' practice squad over three seasons (2013-15). More recently, he spent time with the AAF's Atlanta Legends, which he played into a camp invite with the Carolina Panthers.
LB Nick DeLuca (Phase 3, 39th pick)-DeLuca was a major contributor to four consecutive national titles at North Dakota State. Over 16 Football Championship Subdivision playoff games, he put up 105 tackles, five turnovers, and four sacks.
For the Guardians' complete draft haul, click here.
Follow Geoff Magliocchetti on TWITTER