Jarrett Allen's development is meshing beautifully with the Brooklyn Nets' timeline. His importance to this rotation cannot be understated.
NBA centers have drastically altered their offensive approach over the last decade and a half. This is no secret.
Players such as a Greg Monroe, had he played in the late 1990s, probably would have been a perennial NBA All-Star. In 2019, there's no spot for him on an NBA rotation and he's signing one-year deals in the EuroLeague. Bigs today shoot threes, they rarely play with their back to the basket and they fade off of pick-and-rolls.
Twenty-one-year-old Jarrett Allen acts somewhat as an anomaly in how you would describe a modern center. But guess what? It's working for him and the Brooklyn Nets.
He's not going to fade off a pick and roll or spot up from beyond the arc—well, he did attempt 45 threes last season, but only six of them were connected on. There is good news, though, for those who believe that there is no place for an NBA center that can't shoot from the perimeter: Brook Lopez did not make a three-point field goal until his seventh season and look at him now. There is hope. Development is key.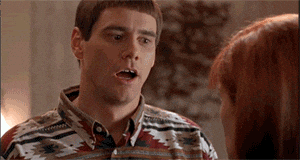 He does not possess a back-to-the-basket game, his post moves are limited almost exclusively to the occasional baby hook; he's not going to hit a defender with a dream shake or showcase elusive footwork.
At this point, it may appear that this article is just focusing on Allen's shortcomings, stay with me now, we're getting to the good stuff.
There are reasons why Nets fans are so excited about "The Fro's" development; his progress from rookie campaign to sophomore has been telling and we are barely scratching the surface on what he can become.
What immediately stands out is his ability as a rim-protector; he averaged 1.5 blocks last season and has compiled a highlight reel of blocking the league's premier high-flyers when he meets them at the rim.
Protecting the PAINT for @BrooklynNets…the best BLOCKS from Jarrett Allen (1.5 BPG) this season!

🏀: #WeGoHard x #FearTheDeer (7:30pm/et @NBATV) pic.twitter.com/xzEUbDpa4J

— NBA (@NBA) February 4, 2019
Some names featured on Allen's career blocks mixtape thus far: LeBron James, Blake Griffin, Anthony Davis, Giannis Antetokounmpo, Blake Griffin and James Harden—pretty good company.
He makes his defensive presence felt on the hardwood. In the 2018/19 season, he contested an average of 15.7 shots per game—good for third in the NBA in that stat category.
He's active, utilizing natural athletic ability combined with his 7-foot-5 wingspan to be a deterrent for the opposition's offensive flow. Where he does need to improve, however, is in his physicality, which was exposed against Joel Embiid in last year's playoffs. Despite the attributes that make him such a disruptor on the defensive end, he's not a brute in the low block, yet.
It's worth mentioning that he is still just 21-years-old and developing into his body. This is where DeAndre Jordan acts as a security blanket, or even as a mentor to Allen.
According to Brian Lewis of nypost.com, Allen acknowledges his deficiency in this area and is working diligently to improve with assistant coach Travon Bryant:
"[He's] one of the bigger coaches, just working on physicality," Allen said. "Obviously everybody knows I'm in the weight room. I have to get bigger, having to eat like seven meals a day or something crazy like that. So I'm doing everything I can to get ready for next season."
His presence on the glass has improved, especially under the tutelage of now-former Net, Ed Davis. Here's a clear illustration of how he's progressed as a rebounder:
Per Game Table

| Season | Age | Pos | G | MP | ORB | DRB | TRB |
| --- | --- | --- | --- | --- | --- | --- | --- |
| 2017-18 | 19 | C | 72 | 20.0 | 2.0 | 3.4 | 5.4 |
| 2018-19 | 20 | C | 80 | 26.2 | 2.4 | 6.0 | 8.4 |
If Allen can consistently generate second-chance opportunities by attacking the offensive glass, this team greatly benefits. It'll also help his assist numbers—which doubled from rookie to sophomore seasons—as he has three elite shooters in Taurean Prince, Joe Harris and Kyrie Irving hanging out beyond the arc with the opposition's defense scrambling in attempts to secure the board.
His increase in assist numbers, though still not exactly outstanding, wasn't a fluke, either. I'm not advocating for Allen as a "point-center," though that would be entertaining to watch.
However, he has shown upside as a passer, in fact, his ability to find cutters at the top of the key has been one of Kenny Atkinson's best-kept secrets in out of bounds plays.
Don't believe me? Here are two examples in which he hits Caris LeVert with bounce passes that would make Magic Johnson proud.
Exhibit A:
Exhibit B:
It may not show up on the official boxscore but he's one of the NBA's best at creating shots for his teammates through the usage of a screen—otherwise known as the "screen assist." Last year, he finished fifth in the league with 4.7 screen assists, which translated to 10.9 points per game for the Nets.
Kenny Atkinson and company run a primarily motion-spread offense, which predicates heavily on ball movement and getting shooters open. With Allen freeing up perimeter players with well-executed screens, his significance in this offensive approach does not need much more detail.
They also run their fair share of pick-and-rolls, where Allen shines. He was the roll man in these sets an average of 3.7 times per contest, where he accounted for 1.17 points per possession (the highest PPP of anyone with at least 3.7 possessions in the NBA last year).
This may all just sound like analytical nonsense, but I want to paint a picture here: Allen's ability as a screener on-ball and off-ball is crucial to what this offense strives to be.
He does not need to step outside the perimeter to be effective within the offense, the Nets have plenty of perimeter shooting. Having a reliable anchor on the defensive end and someone with the aforementioned abilities on the offensive end will pay dividends.
He just turned the ripe age of 21-years-old; we should not expect a finished product. With that being said, though, he's gotten invaluable experience throughout his first two seasons. He's growing up in front of our very eyes, this upcoming season could serve as a breakout campaign for Allen, just in the 'knick' of time for New York's basketball club with title aspirations looming.