C.J. Williams is more than just another guy trying to make it. He should be your new favorite player on the Brooklyn Nets.

With the NBA expanding worldwide, its superstars have never been more marketable. As such, viewers are exposed to every possible detail of the association's elite, both on and off the floor.
Over time, we've gained insight into Kyrie Irving's workout routines, eating habits, hell, even what ply toilet paper he uses (kidding about that last one…. maybe). For writers like myself, these stars get clicks and their fans possess an endless hunger for coverage. In fact, they continuously want more…
Where is Kevin Durant living in Brooklyn? They ask. How does he floss his teeth? Is he a twirl-it-around-his-fingers-and-go-at-it type of guy? Does KD use a floss pick? Does he possess one of those fancy-schmancy water flossers?
Our superstars hold dominance over the media circuit — they're all we really hear about. But in reality, guys like KD and Kyrie…
They're in the minority.
C.J. Williams, a 6-foot-5, 226-pound shooting guard/small forward, has been a professional basketball player since 2012. Early on, Williams enjoyed 3 different overseas stays in Italy, France and Cyprus (which I just learned is, in fact, a country… I'm stupid and American and geographically challenged. Forgive me.)
On top of this, he's been a part of three different G-League teams and, most important of all, enjoyed brief cups of coffee with the Minnesota Timberwolves and the LA Clippers.
C.J. Williams, neither Kyrie nor KD, represents the life of most professional basketball players. His job security, well… it isn't guaranteed. And in a way, that makes him more relatable than any superstar could ever hope to be.
For Williams, the next couple of weeks could shape the course of his professional longevity. Much like you or I, he clocks into his job, works his tail off until it's time to go, with the hopes that this job — the one he's diligently labored to attain — will be there next week.
As it stands, Williams is on a non-guaranteed Exhibit 10 deal with the Brooklyn Nets. His goal, if things break right, is to convert that Exhibit 10 deal into a two-way contract with Brooklyn and spend the season toggling between the Long Island Nets and the pro team itself. Unlike many others — even rookie Nicolas Claxton, who has yet to step on the NBA hardwood — Williams has nothing promised in Brooklyn. It would be prudent to purchase a cute Park Slope townhome, much less sign a 6-month lease.
Instead, Williams is living out of a hotel, which, in his words, is something that "he's used to." Obviously, this is a unique lifestyle and it's one that takes some adjusting to. However, according to Williams, calibration is done through acceptance and, eventually, embracement.
"I'm a routine type of guy, so when I find my routine, and once I get in my routine, everything starts to flow."
To some of you, Williams may not be a household name. In 53 career NBA games, he's averaged 4.7 points (on 44.8% from the field!), 1.2 rebounds, 1 assist and 0.7 steals in 15.3 minutes. His G-League stats tell a more conclusive story: 14 points, 4.2 rebounds, 2 assists, 1.1 steals, 44.8% from the field and 39.1% from three in 151 total games.
While his three-ball has yet to connect as an NBA player, he's certainly shown off other aspects of his game. Williams is a solid athlete with a tenacity for punching the teeth out of the defense. I was really impressed with his ambidexterity. This leads well into both actually scoring the rock and making kick-out passes to corner shooters.
At 29 years old, Williams has been a professional for a while now (eight seasons to be exact). As such, he's got his elevator pitch down pat.
"I'm a versatile guy." Laughing at this point, Williams tells ESNY, "in the NBA, I've actually played the 1 through the 4. So, I'm just kind of a guy you just plugin and I'll find my way. I'm not selfish in any way; I don't need the ball in order to find my spots to score or find my spots to help the team. I'm just going to come in every day, work hard at practice. You know, if I get my name called in the game, then I'm going to come in and play as hard as I can and to the best of my ability and you'll get that out of me every day."
I tell him that his 1-through-4 versatility will certainly be welcomed in Brooklyn. Joking ever-so-slightly, I forewarn Williams that, knowing the wacky mad scientist Kenny Atkinson, there's a chance he may even see some time at the 5.
Williams, chuckling, agrees. "Exactly. You know you just always have to be prepared. Especially today, in our generation of basketball, there's a lot of position-less basketball. So you never know. You might be one of the shorter people on the team but your job might be to roll to the basket. And if you have to do that, you have to do that. And you just have to be effective in whatever the coach asks you to do."
Already, I'm starting to see why Brooklyn brought Williams aboard for this training camp trial. His blue-collar attitude and willingness to follow Kenny's direction shines brighter than any offseason workout video possibly could.
Of course, given that he's spent time with two NBA teams (who foolishly chose to let him go, might I add), I asked Williams if he had any games circled on the Nets' schedule.
Said Williams, "you know, obviously, when you play for a team and you're let go, you circle that date. But not right now, not as of right now, I haven't looked at the schedule to really circle any specific dates yet, but I'm sure that I'll find something. I'm one of those 'I don't really need a lot of motivation because I'm motivated by what has happened to me in basketball' (types of guys)."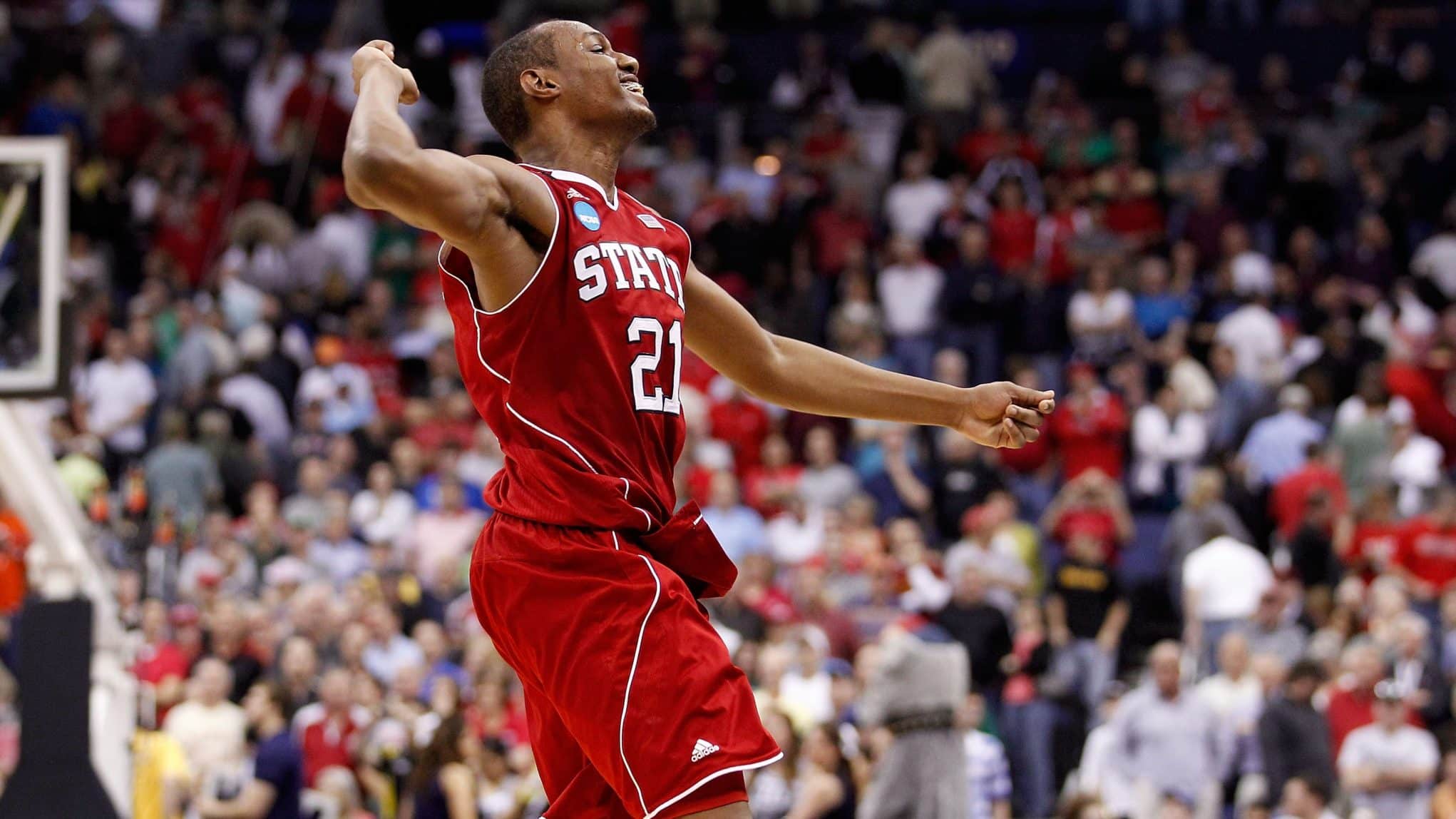 For Williams, the 115th-ranked player in his high school class who received only one Division-1 offer (from North Carolina State), it appears motivation from within is all he really needs. After toiling in development leagues and overseas programs for years on end, most would have folded their cards in disgust at the lack of big-league opportunities. Yet here Williams is, suiting up for his third NBA team in three seasons. That's something to be proud of.
Williams told ESNY that he hasn't spent much time with his new teammates, as most Net players are focused on acclimating to their new homes and spending time with their families. The team hasn't engaged in any serious drills, outside of the occasional Kyrie Irving-lead scrimmage.
I asked Williams if he had any preexisting relationships with anyone aside from DeAndre Jordan, who C.J. played with on the LA Clippers.
After doing some thinking, C.J. responded: "Garrett Temple. He's very similar to me in terms of he started in the G-League and worked his way up. He's somewhere that I want to be eventually. We joke around all the time, but I definitely listen to him in what it takes to be a pro — because he's a pro's pro, in my opinion. I just want to have that attached to my name."
Of course, Temple — being the VP of the NBA Player's Association — is at the forefront of ensuring rights and opportunities for "the average player." Through his own exploits and by listening to the stories of others, Temple has accumulated countless lessons on how to survive in the cut-throat NBA.
With this in mind, I asked Williams if he had gained any insight from his new teammate, Temple, the boiling pot of information.
"He basically told me: I don't have time to waste. I can't come in one day and not be prepared to go… as hard as I possibly can. I have to be the guy that every day in practice… I play hard, I play smart. I do, you know, the little things that other guys might not want to do. And I just have to be prepared for that."
Most of the time, the cliches of "being the hardest worker in the gym" and "staying later than the rest" are simple media day fluffs from our players. It goes along with the ole' classic "I lost 15 pounds this summer!" (I love that one. Fans fall for it every time.)
But for C.J. Williams, this isn't just a cliche; it's his reality.
I'm sure you've had an off-day at work. Maybe your newborn child kept you up until the break of dawn with its endless crying. Perhaps you've felt distracted by relationship problems with your significant other. Hell, it could have been that your best friend had a birthday the night before and your once tireless liver wasn't workin' like it used to — and the next day, you were feeling it. Whatever it was, things just weren't clicking at the ole' 9-to-5 that day, so you kicked your feet up and worried about your workload tomorrow.
Well, guess what? C.J. Williams can't do that. He can't have a day where he just isn't feeling it. There are no sick days, no time off. In his vastly competitive industry, there are a million guys in the wings itching for his opportunity. He's an outstanding player who has achieved more than most. Yet, if he doesn't apply himself, he could be replaceable. His tireless work ethic is commendable.
As it stands, he's in an environment with guys who think the same way. Years ago, a story circulated about SF Joe Harris and his dedication. According to Don Shelton of the Seattle Times, a 10-year-old Harris reportedly wrote inspirational quotes from famous coaches and his goals on the walls of his childhood home… in sharpie.
I asked C.J. Williams what he would write if given a sharpie and an hour in his childhood home. (In this scenario, he's living in a Purge-like world where he wouldn't get in trouble for defacing his childhood walls.)
"I actually do that myself." On pieces of paper, though, he later tells ESNY. "I write down my goals for the season… and when I say my goals for the season, those are both individual, team, even personal… growing as a man. I write those down and I put those on my bathroom mirror because obviously, you go to the bathroom every morning and every night. It's just a reminder of what I'm trying to do for this season. I started in high school."
One can only assume that the bathroom mirror of his hotel room is littered with sticky notes on how to remain a member of the 2019-2020 Brooklyn Nets. Based on what he's told me so far, it appears he's on the right track. Williams has got a good head on his shoulders.
Before we departed ways, Williams told ESNY that he's been in the Brooklyn area for a couple of weeks. When asked about how Brooklyn compares to some of his previous NBA destinations, he responded …
"The weather has been very good to me in New York so far. We'll see when winter hits." We both laugh, nervously, as we think about the unforgiving winter season ahead.
"It's been nice too, you know. Every year you have to learn a new system and learn a new team, just the culture and everything. It's been very easy to learn this culture because it's becoming a common culture around this league of just working hard — being a pro's pro's — and just continuing that as much as possible."
C.J. Williams embodies the endless strife of the NBA common man. In fact, we should be pulling for Williams even more than we do for our stars. After all, he's not so different from you and me.
He's just looking to make things stick.