Considering the active personnel blended with the statistics, the Brooklyn Nets may want to move to a more balanced offensive approach.
Last season is in the history books for the Brooklyn Nets and the 2019 preseason has just begun. However, much can be gleaned from analyzing last year's team 3-point statistics to formulate a blueprint for success for this season.
Is a more balanced approach on offense better for the Nets this season?
The Nets offensive team stats from last year that stands out were their final rankings of fifth in the league in 3-pointers attempted and 14th in 3-point percentage.
Earlier in the summer, there was a rumor Kenny Atkinson was trying to convert Jarrett Allen into a stretch-4. That seemed like wishful thinking or just a mere stretch of his imagination more than anything.
The NBA is a copycat league and many coaches have adopted the Mike D'Antoni philosophy of launching from beyond the arc while abandoning a balanced approach on offense. There are a few problems with the D'Antoni style of offense. The first one is the only team in NBA history to win an NBA Championship using it as a staple of their offense is the Golden State Warriors in recent years.
The other general problems in applying this strategy are 3-point misses lead to long rebounds and often ignite fast breaks for opponents. A team without elite 3-point shooters who also cannot balance the floor in transition defense should not use this philosophy. Yet, many teams still do when they too could benefit from a more balanced approach offensively.
Advanced analytics might indicate that utilizing the 3-point line is a recipe for success for scoring, but it leaves out the subtle nuance that they are lower percentage shots in general. They also neglect the concept that scoring efficiently with 2-pointers or free throws affords the scoring team the benefit of slowing the pace to set their defense and stop opposing teams from fast-breaking.
The reason this strategy worked so well for the Warriors was not that the philosophy itself is sound, but because they actually had the unique combination of player personnel to outscore opponents while using it combined with a competent defense to mitigate its flaws. During their dynasty, they featured Stephen Curry and Klay Thompson, who are two of the league's best 3-point shooters.
That brings us to the 2019 Nets. Can they afford to use this strategy as a staple of their offense again? Let's dive more deeply into their personnel for this season to find the answer.
With Kevin Durant expected to miss the majority of the season and Wilson Chandler suspended for the first 25 games they can be shelved for this analysis for now. Durant is a career 38.1 percent 3-point shooter and Chandler is a career 34.3 percent 3-point shooter.
The Nets best 3-point shooter is Joe Harris. Last season, he shot 47 percent from deep, which was tops in the NBA by percentage, but he only made 183 of them. By comparison, last season, Klay Thompson shot 40 percent from there but made 241 of them. Defensively, Thompson is a much better defender than Harris by a considerable margin.
The Nets second-best 3-point shooter is now Kyrie Irving. Last season, he shot 40 percent from deep but only made 174 of them. By comparison, last season Stephen Curry shot 43.7 percent from there and made 354 of them, which was the second-highest regular-season total of his career. While Irving may be a better defender than Curry, the 180 3-pointers made differential favoring Curry is more than Irving made in total for the entire regular season. That's a staggering margin of difference.
The Nets third-best 3-point shooter is now Taurean Prince, who figures to start at power forward. Last season, he shot 39 percent from 3 and made 123 of them, which is impressive. However, Prince's defense leaves much to be desired. We still have to wait and see if he will make the necessary defensive leap the Nets and their fans are expecting from him.
Prince is also not a natural power forward, but it looks like Atkinson will be deploying him there for the majority of the minutes at the position. Is this folly? It might be, considering Prince averages just 3.8 rebounds per game for his career, despite being 6-foot-8 and weighing 220 pounds.
Caris LeVert is starting at shooting guard for the Nets. He missed 42 games last year, so it would be unfair to use last year's statistics from deep to gauge his overall acumen there. For his career, LeVert is just a 33 percent 3-point shooter, making only 192 total 3-pointers during the regular season in his entire career. LeVert has been diligently working on his range and is expected to improve substantially, but it remains to be seen if he can be relied upon to be a high-percentage, high-make 3-point shooter.
The silver lining for LeVert from 3-point land is he was 10-26 in the playoffs last season. He accomplished that feat against the Philadelphia 76ers, who employed some of the best defenders in the league. LeVert delivered in that pressurized environment.
Garrett Temple is behind LeVert on the depth chart at shooting guard. For his career, he is just a 35.2 percent 3-point shooter making only 438 total 3 pointers in the regular season in nine NBA seasons combined. The Nets may need some depth at shooting guard as these stats are concerning.
Spencer Dinwiddie is technically the fourth-best active 3-point shooter on the Nets, but he is not a starter. Last season, he shot 33.5 percent from there and made 124 of them. He also struggled on defense last season.
To his credit, he has been working on improving both his 3-point shooting percentage and defense. Still, is it prudent to greenlight him from deep since he is only a career 32 percent 3-point shooter when he is such an efficient scorer in isolation situations and driving into the paint? Perhaps it will be if he shows improvement before the season opener. It's still a question mark for now.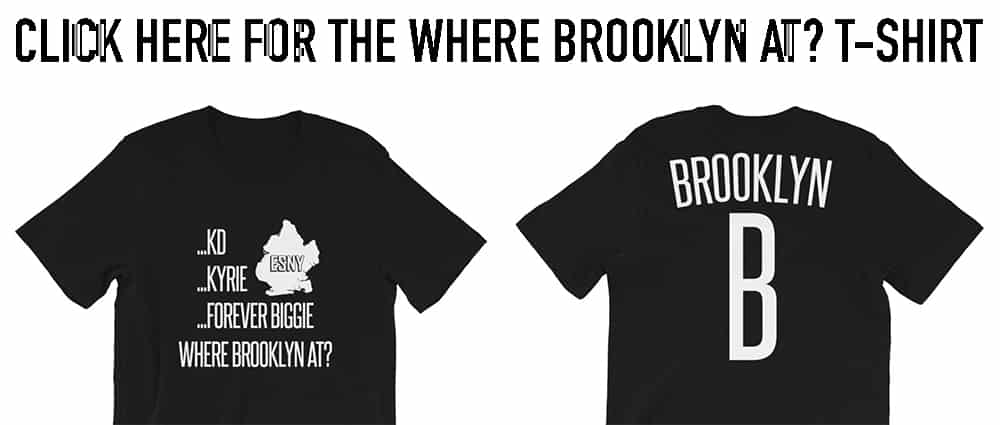 Although the Nets do possess some good 3-point shooters by percentage, their volume of actual makes is nothing close to a championship-caliber team like the Golden State Warriors, who, ironically, now feature former Net D'Angelo Russell, who made 234 3-pointers on 37 percent shooting from there last season.
Considering the Nets finished with a team ranking of 24th in the NBA in team field-goal percentage at 44.9 percent last season, it might be in the team's best interest for Atkinson to get a little more creative with a more balanced approach on offense.
It could be time to curtail some of the 3-point attempts in exchange for higher-quality percentage shots at least until Durant returns. Atkinson certainly has the weapons to do so now, especially in Irving and a healthy LeVert who can get to the rim seemingly at will.
Will Atkinson simply utilize last year's 3-point strategy and expect better results higher than a team ranking of 14th in 3-point percentage while remaining in the top five of 3-pointers attempted? Should the Nets be emulating the Warriors 3-point barrage strategy considering the stark difference between the two teams' player personnel?
The argument can be made a more balanced approach on offense would be better for the Nets team success.
The Nets have a host of new players, so the needle might move a bit in their team 3-point percentage ranking but will it move the needle in terms of total team wins? Obviously, a lot more goes into adding to team wins than just 3-point statistics, but these 3 point stats are so pronounced for the Nets they just can't be tossed aside as impertinent.
Would the Nets be better off with a slightly more balanced approach on offense this season? It's something to ponder.