Brett Favre provides his opinion on the Eli Manning-Daniel Jones situation after the New York Giants' Week 3 win in Tampa Bay.
The New York Giants finally have a tally in the win column, and they've done it with a new quarterback. This past Sunday, rookie Daniel Jones led Big Blue to a 32-31 victory over the Tampa Bay Buccanneers. He won the NFC Offensive Player of the Week for his efforts, while longtime New York quarterback Eli Manning stood on the sideline.
Was Eli okay with this performance from Jones? Was he happy for the rookie or pissed off as his time has now passed? It's a trending question and one that legendary quarterback Brett Favre gave his opinion on this week on SiriusXM.
"You and I and anyone else can only speculate what Eli was thinking," Favre explained on his weekly Sirius XM NFL Radio show, per Ryan Dunleavy of nj.com. "But you have to think that deep down inside a part of him, not wanted to see Daniel Jones fail but not play at the level he did."
The level Jones played at was certainly memorable. He was 23-for-36 through the air for 336 yards and two touchdowns. The rookie also carried the ball four times for 28 yards and two scores. The latter of the two rushing touchdowns was the go-ahead score with a little over a minute remaining.
The main question for Manning over the years has been: "Is he the main issue with all the losing?" People have been pointing the finger at him for years. Others have blamed the offensive line, defense, and coaching. However, now that the Giants have won with their rookie quarterback, was it Eli's fault after all?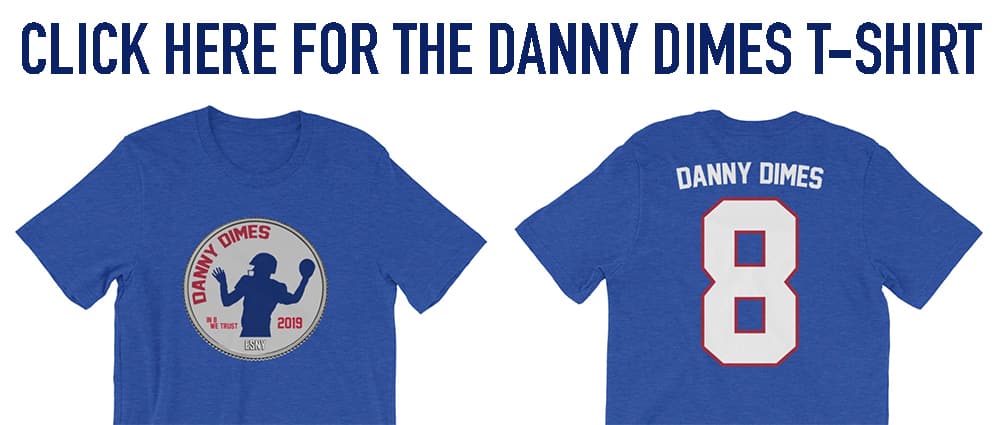 Favre weighed in on that conversation as well.
"Not that Eli has to prove anything to anyone," he said. "The short-term it really makes you look bad. And all the things that have been leading to the team's losses falls back on you — and you know that's not the case. It's hard to say, 'Heck, I guess it's me. I guess the reason we are losing these games is because of me.' You have to believe that at some point that crosses his mind."
Jones heads into his second career start as the Giants take on the Redskins this Sunday at 1:00 p.m. ET.
Follow Ryan on TWITTER