Retired New York Giants running back Tiki Barber believes rookie Daniel Jones could become a Super Bowl-caliber quarterback.
The New York Giants have finally won their first regular-season game since Week 14 of the 2018 season. That's when they defeated the Washington Redskins 40-16 to improve to 5-8 on that season (they eventually finished 5-11). New York ousted Tampa Bay 32-31 on Sunday, all thanks to the play of Daniel Jones, their rookie quarterback.
Despite them only having one win on the season, are people really thinking playoffs in 2019 for Big Blue? Retired running back Tiki Barber thinks so, according to TMZ on Monday.
"No, it's not impossible," Barber said when asked about postseason chances for this Giants team.
The former Giants back didn't stop there. Not only did he say Jones could be a playoff quarterback this year, but somewhere in the midst of the future, could be a Super Bowl quarterback as well.
"Down the line, could I see Daniel Jones as a Super Bowl-caliber quarterback? Absolutely," he said. "He's got all the intangibles. He's got all the skill sets. His arm is big. He's got touch. He's smart. He makes really good decisions.
"I like him, and I think Giants fans are ecstatic right now to go to Giants games and watch this young kid develop."
Jones' first two home games as a starter will be these next two matchups for New York. The Giants will take on the Redskins this coming Sunday at 1:00 p.m. ET. They'll then take on the Minnesota Vikings the following Sunday, also at 1:00 p.m. ET.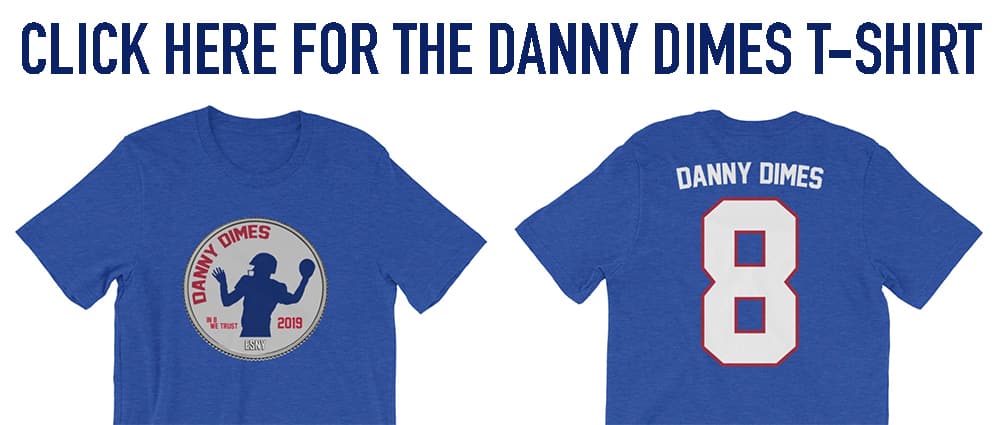 Follow Ryan on TWITTER