With Week 1 preparation officially underway, New York Jets head coach Adam Gase addressed the departure of third-round pick Jachai Polite.
With final cuts made and the waiver wire scoured, the New York Jets convened as a 53-man unit on Monday. Preparation thus began for their Week 1 showdown against the Buffalo Bills on Sunday afternoon (1:00 p.m. ET, CBS). However, not among the group was linebacker Jachai Polite.
The third-round pick was perhaps the most surprising of the Jets' cutdown day departures. New York selected the Florida alum with the No. 68 overall pick in April's draft. In addition to on-field struggles, Polite reportedly racked up over $100,000 in team fines over the summer, per Mike Florio of NBC Sports. Infractions included tardiness and numerous violations of team rules.
In his daily address to the media, Adam Gase spoke at length about Polite's ousting but skimped on true details. The common theme in Gase's comments was that he believed Polite wasn't the best fit to reach the final 53.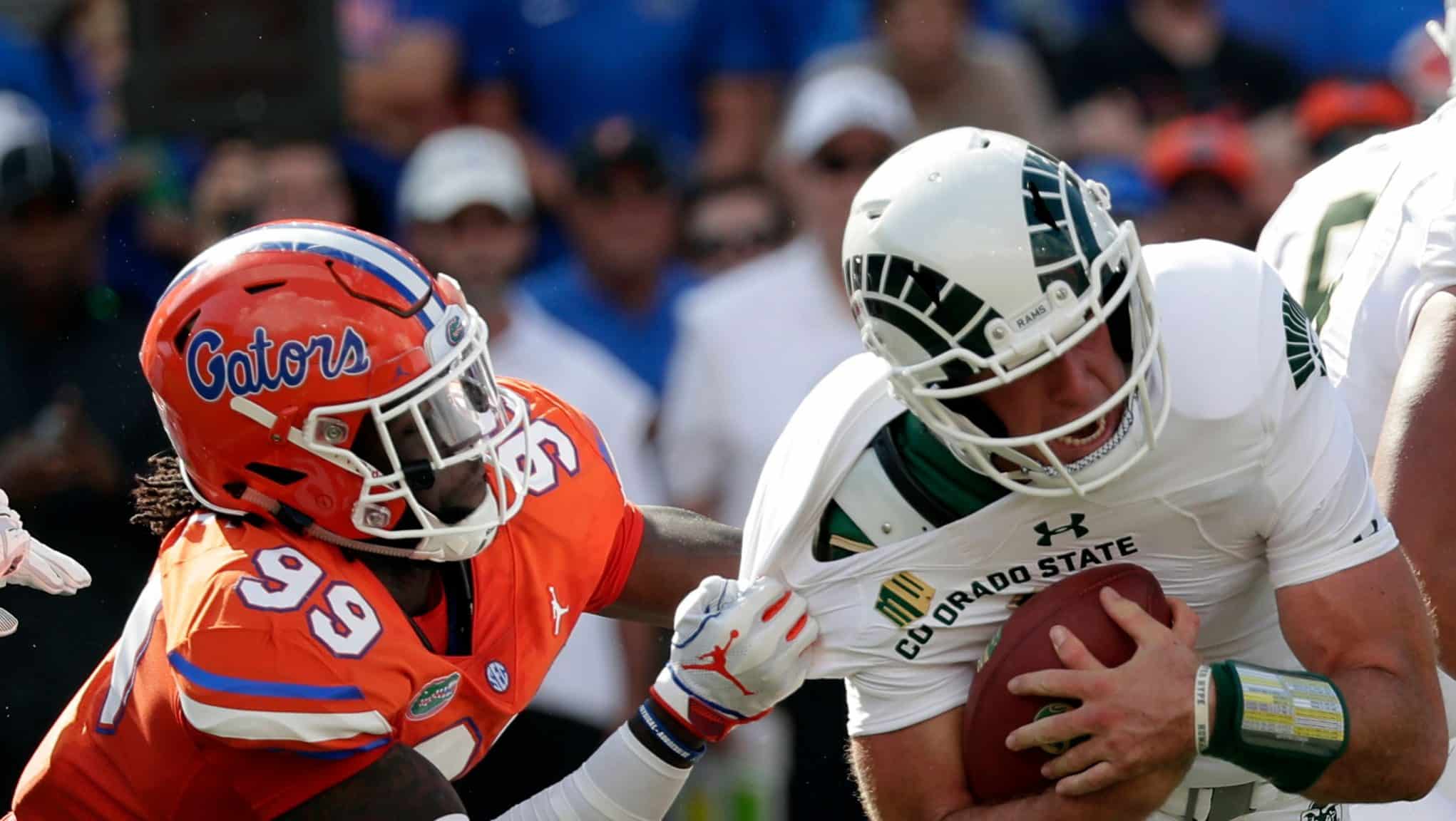 "We wanted the best 53 [players], and that's where we ended up going," Gase said, per transcripts provided by the Jets. "We felt like that's the roster we ended up with. That was our best 53."
Polite's fall allowed Kyle Phillips to rise. The undrafted free agent from Tennessee remains on the squad after he racked up 12 tackles this preseason, including two sacks in the victorious preseason finale against Philadelphia.
"I just think the body of work of kind of everything that we've done since we've been here, we felt like Kyle really earned his spot," Gase said. "That's what we're about. We're about the guys that do it the way that we need it done. Best guys are going to make the team."
Gase was mum on the reports of Polite's rule-breaking, preferring to keep things "in-house". The head coach also didn't directly address Polite's supposed character issues during the draft or if his selection caused friction amongst Jets decisionmakers.
Polite is gone, but Gase is indeed satisfied with the remaining linebacker group, headlined by marquee free agent C.J. Mosley.
"It's a tough lineup to crack and we had a certain amount of guys that we wanted to keep," said Gase. "The flexibility at that position, if you are a guy that can play outside linebacker, d-end, and d-tackle, that gives us a lot of flexibility. It gives [defensive coordinator Gregg Williams] a lot of flexibility. So, when we had certain guys that only can play outside linebacker and can't do other things, that's where guys can kind of get themselves in trouble on the roster construction."
Since his ousting from New York, Polite has since signed with the Seattle Seahawks practice squad.
Follow Geoff Magliocchetti on TWITTER