The Army Black Knights have won 21 wins over the past two years. Returning personnel and a manageable slate could lead to even newer heights.
Team: Army Black Knights
Head Coach: Jeff Monken (6th season, 35-28)
Stadium: Michie Stadium, West Point, NY
2019 Result: 11-2 (W Armed Force Bowl 70-14 vs. Houston)
The metropolitan area's most successful football team resides not in East Rutherford, but in West Point.
It used to take a decade for Army football to win 21 games. The modern Black Knights have needed just two seasons to earn that tally as they've gone on to create the most lucrative stretch in the historic program's cherished history.
Program firsts and dire streaks have been respectively earned and broken over the past couple of years. Never before had the Black Knights won 10 or more games in consecutive seasons. Three straight postseason victories were also established after winning literally the most one-sided bowl game in college football history (70-14 over Houston in the Armed Force Bowl). The Commander-in-Chief's Trophy takes up consecutive years of residence in Eisenhower Hall for the first time ever.
Yet, provided they can overcome some vital losses, the Black Knights might only just be getting started.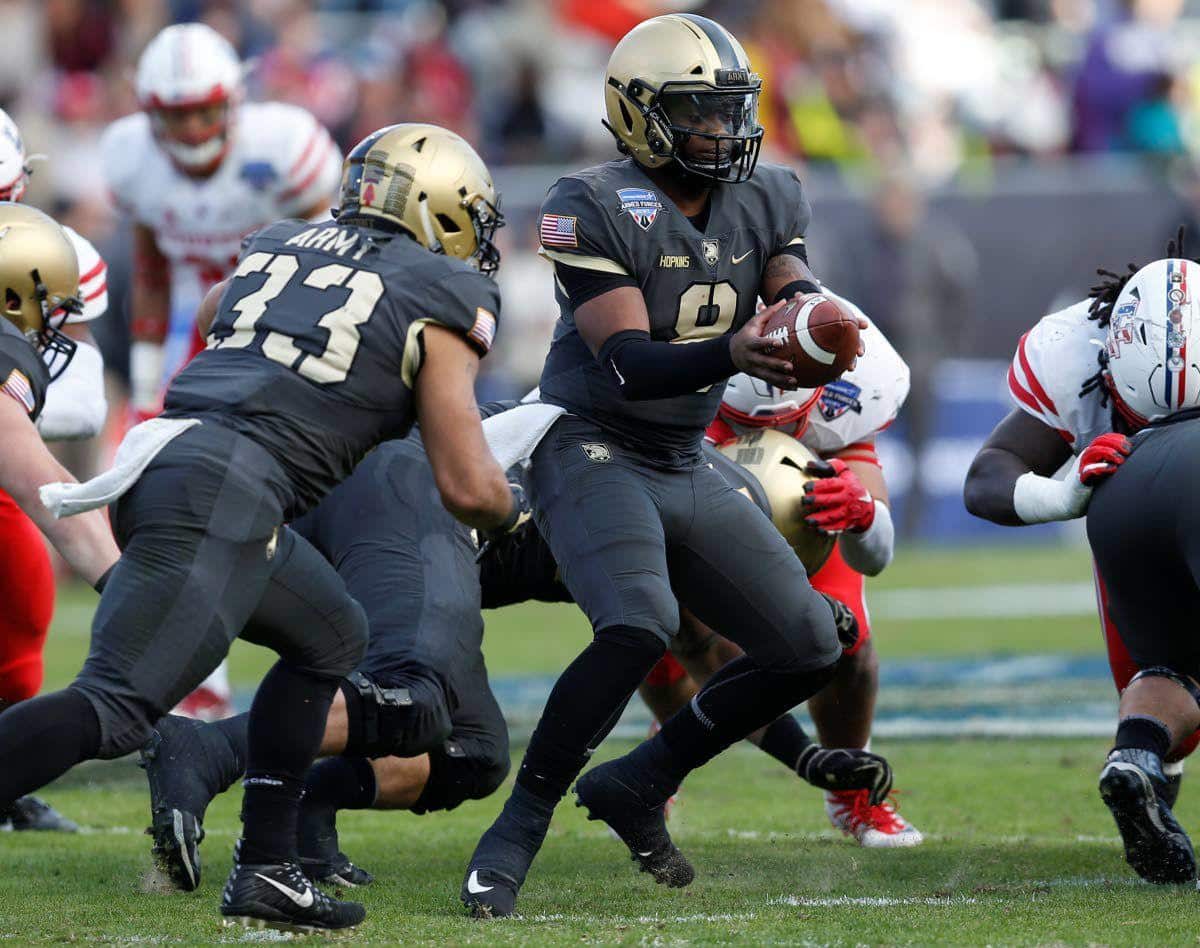 Offense 
Key Returnees: Junior QB Kelvin Hopkins Jr. (2,046 total yards, 23 total touchdowns), Senior RB Connor Slomka (324 rushing yards, 5 touchdowns), Senior RB Kell Walker (490 total yards)
Army's reliance on the triple option has been described as archaic, but when you win double-digit ball games, it's hard to quarrel too much with the scheme. Hopkins flourished in his first season as a starter, even developing a bit of a passing attack. His 1,017 yards marked the first a West Point quarterback reached four digits since Carson Williams did so in 2007. Seventeen rushing touchdowns also ranked in the nation's top 10.
For Hopkins to succeed, Army will have to replace several offensive linemen, including the NFL-active Brett Toth. Several of last year's crop have left, but the replacements are each experienced and ready. Interior men Jaxson Deaton and Peyton Reeder become the blockers' de facto leaders as seniors.
The more imperative issue will be replacing the 1,736 yards and 21 touchdowns a departed trio of Darnell Woolfolk, Jordan Asberry, and Andy Davidson left behind. Walker and Artice Hobbs are expected to take on the dual-halfback spots, while Slomka adds veteran leadership in the fullback area.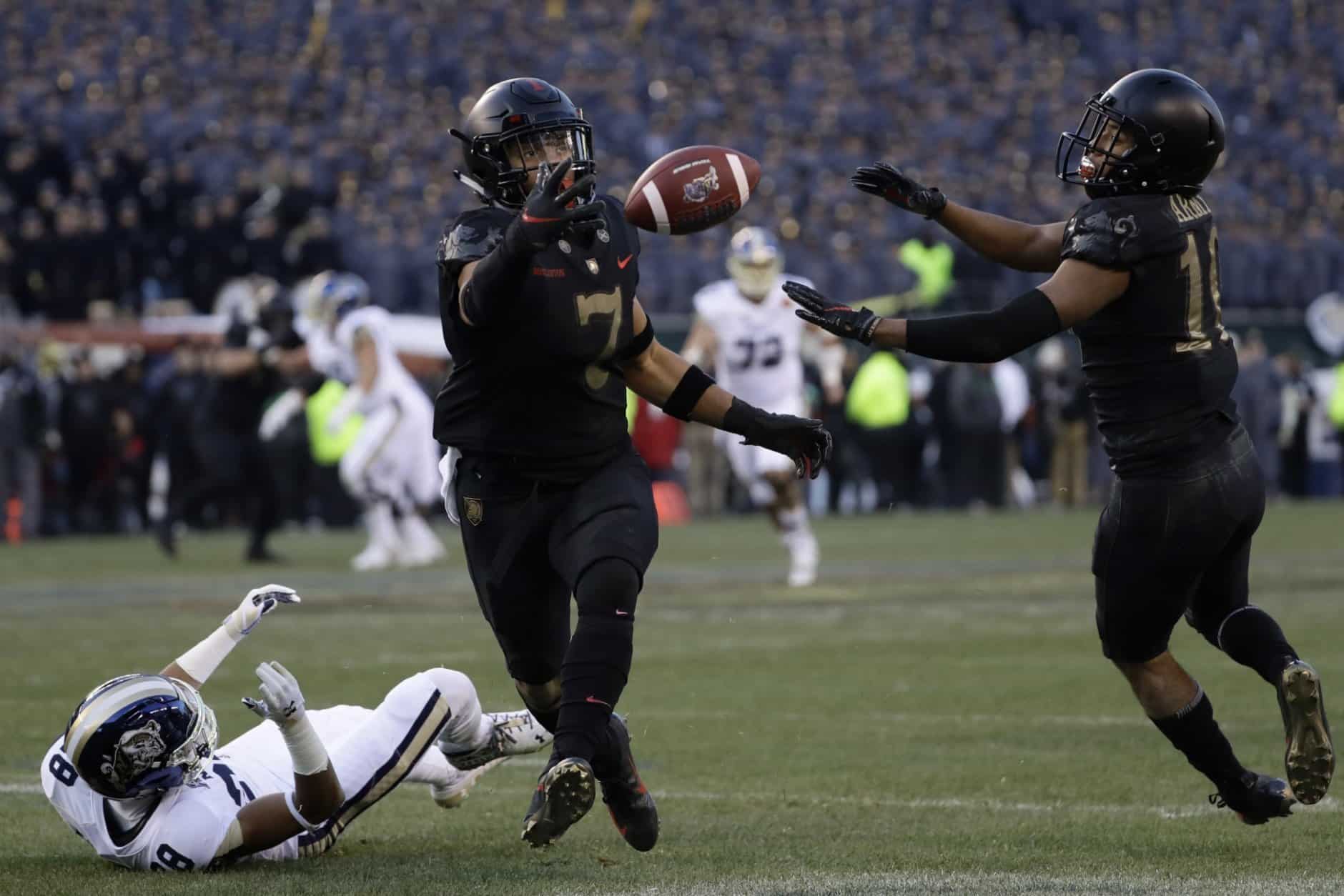 Defense
Key Returnees: Senior DB Elijah Riley (55 tackles, 10 pass defenses), Senior LB Cole Christiansen (77 tackles, 12 TFL), Senior DB Jaylon McClinton (54 tackles, 2 INT)
The defense has to replace not only top tackler James Nachtigal, but also defensive coordinator Jay Bateman, who joins Mack Brown's new staff in North Carolina. Former secondary coach John Loose will take over, and it's safe to say he is off to a good start. As the interim DC in Fort Worth's Armed Forces Bowl, the Black Knights earned a program-record 10 sacks in the destruction of Houston. Several crucial returnees from a defense that ranked eighth in the nation (295.3 yards per game). With the exception of the leader Nachtigal, three of the top four tacklers return to West Point.
Touted cornerback Riley has been named one of the team captains. The defender overcame a 2017 injury to be one of the most fearsome secondary men in the service academies, posting career-highs in every major defensive category. Losing Nachtigal can be offset with the experience of both Christensen's leadership and if sophomore Arik Smith adjusts to the weakside well. Senior Amadeo West will handle the strongside.
Frankly, Army defense's greatest strength with so many losses could well come from the offense. Their nation's best time of possession last season (38:50) ensured that the defense remained fresh and ready for any new challenge.
Outlook
Army's manageable schedule makes 10 wins a very real possibility again. Save for an early September visit to Ann Arbor, Army's toughest challenge will perhaps be a tropical visit to Hawaii on Dec. 1. Even the matchup with Michigan will be most intriguing. A visit to Norman, home of the mighty Sooners and Heisman-winner Kyler Murray, needed overtime for the locals to squeak out.
The visit to Honolulu also allows Army to play 13 regular season games this season. Overcoming the losses of so many talents will be tough, but, the Michigan trip aside, there will be plenty of opportunities to adjust. September also features tilts against Rice, Texas-San Antonio, and FCS Morgan State. The fact that so many of the replacements have been worked into the lineup numerous times throughout this prosperity will go a long way.
Beating Michigan may be a lot to ask for. But the Black Knights have a prime opportunity to expand this historic program to even greater heights. Army football is no longer defined by one single game in Philadelphia. But now, when it sets some West Point history, the games against Navy taste just a little sweeter.
Prediction: 11-2, Military Bowl 
Schedule