Out of the 11 wide receivers competing for the New York Giants right now, who'll make the final, 53-man roster and who won't?
The New York Giants have a plethora of wide receivers competing this preseason. Some are locked in to make the final 53-man roster. Some will be competing for their football careers this week as the final preseason game occurs on Thursday.
Multiple cuts will be made prior to this Saturday; the roster will be finalized then. The Giants had seven receivers on the roster last year, so they could be going into this regular season with eight, due to the fact that Golden Tate will be suspended for the first four games for violating the substance policy.
That being said, here's who's in and who's out as far as the Big Blue receivers are concerned.
Who's In?
Sterling Shepard
This one is self-explanatory. Sterling Shepard is slated to be the Giants' No. 1 receiver this year. Since the Giants traded Odell Beckham Jr. to the Browns in March, the top target for Eli Manning (and eventually Daniel Jones) is expected to be Shep. This was a big reason why the Giants gave him a four-year, $41 million contract extension in April.
He's going to be a big part of this offense and a big part of this organization for the future.
Shepard had 66 receptions (107 targets) for 872 yards and four touchdowns last year. And with OBJ gone, who knows the numbers he'll be able to put up in 2019?
The veteran receiver should be good to go for Week 1 as well. Shepard fractured his thumb in a training camp practice in July.
Golden Tate
Golden Tate signed a four-year, $37.5 million deal with the Giants this past March. He'll be an important aspect in the quest to move on from Beckham.
The good thing about Tate is that he can play both in the slot and split wide, as can Shepard. Both of those receivers will be able to complement each other well and provide great targets for Manning and Jones.
The Giants won't be able to utilize Tate until Week 5 vs. the Minnesota Vikings though. He's suspended the first four games of the season due to testing positive for performance-enhancing drugs.
Bennie Fowler III
The Giants gave Bennie Fowler III a one-year, $805,000 deal prior to this season. And although it's not a huge deal, the Giants do have faith that this man can compete for the No. 3 receiver spot.
Thus far in the preseason, Fowler has caught six balls for 54 yards and two touchdowns. He shows speed in the open field and proves to be a good route-runner.
If he keeps improving, it's safe to say he'll be a good replacement for Corey Coleman as the third receiver. Coleman is out for the entire season with a torn ACL sustained in July.
Cody Latimer
Cody Latimer isn't the best receiver in this group by any means, but he does have experience working in head coach Pat Shurmur's offense. He played in six games last year and caught 11 balls for 190 yards and a touchdown.
Not to mention, he's gotten reps with the first team this preseason.
I believe Latimer will make this team, however, he does need to clean up some of the mistakes if he wants to improve as a receiver in this league. The veteran wideout had two drops in the Giants' initial offensive drive last Thursday night against the Cincinnati Bengals.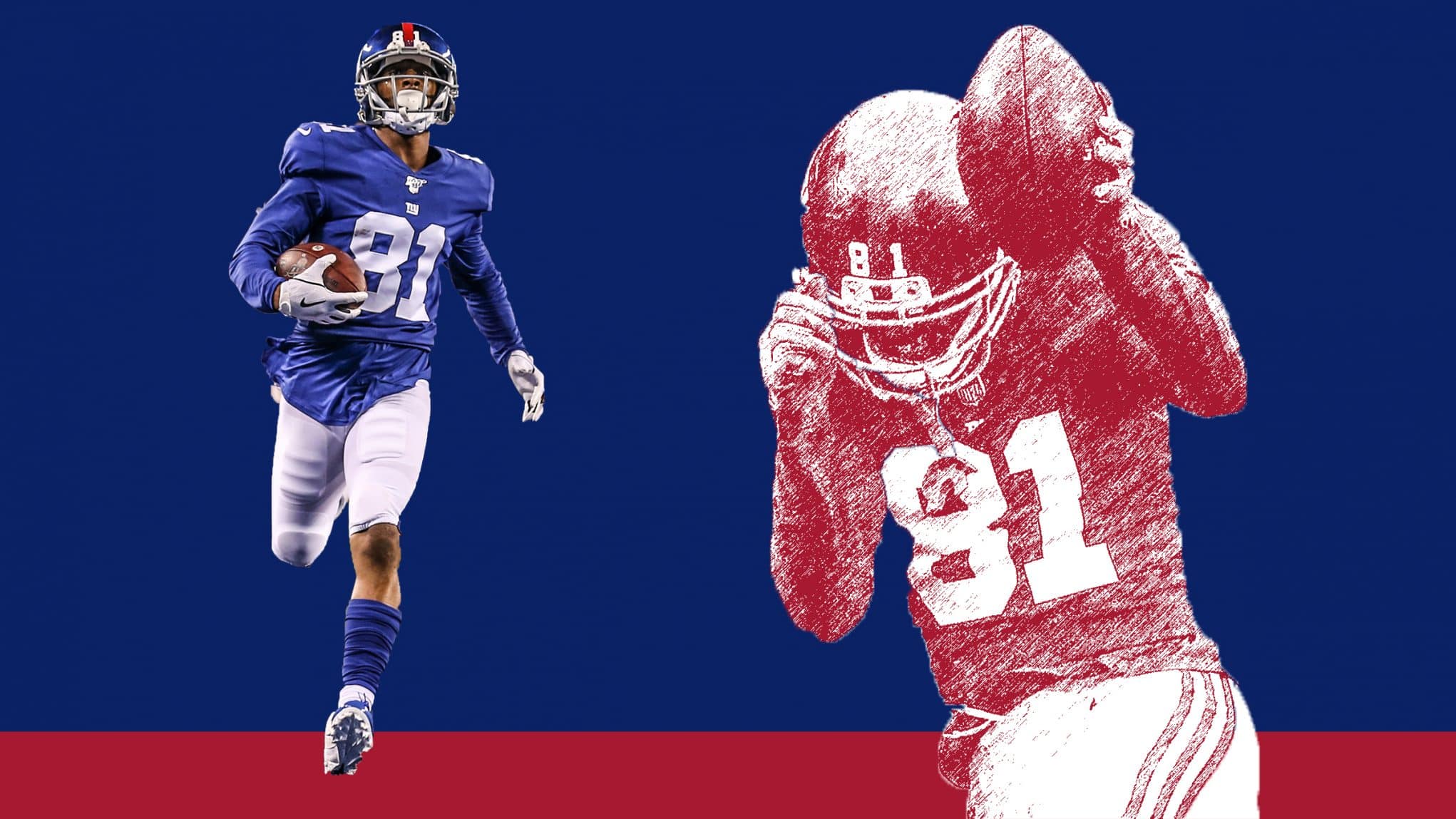 Russell Shepard
This is Russell Shepard's second year with the Giants, and just like Latimer, his experience in this offense will give him an edge to make this team.
Not to mention, Shepard has looked pretty promising in this year's preseason. Thus far, he's caught five balls for 93 yards and a touchdown.
Judging by last year's efforts along with this year's preseason success, Shepard will be able to edge out some of the other wideouts for a roster spot. He'll even get a good amount of playing time as a reserve wideout too, just like he did last year.
In 2018, Shepard played in 12 games, catching 10 balls for 188 yards and two touchdowns.
Brittan Golden
Before the "dress rehearsal" preseason game against the Bengals last Thursday, you probably didn't know who Brittan Golden was. However, after that game, you definitely did.
With the exception of a muffed punt, Golden showed that he deserves a spot on this final roster. He caught two passes for 59 yards and also showed talent in the return game. Golden finished the contest with two kick returns for 41 yards as well as three punt returns for 73 yards and a 63-yard touchdown.
Golden may not get much playing time as a receiver if he makes the team, but he's definitely a good option in the return game. He most likely could also play other roles within special teams as well.
Alonzo Russell
Alonzo Russell played one game for the Giants in 2018, having been on the practice squad much of the year. However, that's not to say he isn't talented. The Giants have shown interest in him with what they've seen in practice thus far and believe he could be of great use going forward.
The great hustle play in which he ran down a Chicago Bears defender after an endzone interception was a plus too. Shurmur even complimented him in the locker room after the game for that very play.
Just like Golden, Russell won't get much playing time as a receiver, but definitely on special teams.
Darius Slayton
Listen, I understand it's tough to take a rookie, fifth-round draft pick onto the team when he's been dealing with injuries almost the entire preseason. But it'd be tough for the Giants to waste a draft pick like this when they're in a rebuild.
Yes, whether you like it or not, they're in a rebuild.
Big Blue shouldn't waste the Slayton pick at all. They just need to make sure he's healthy and ease him into the offense as time goes on. Who's to say he has to get a great number of reps and a great amount of playing time in his rookie season. He doesn't. His time will come, but for right now, cutting him wouldn't be the greatest move nor look.
Who's Out?
Alex Wesley
An undrafted rookie out of Northern Colorado University, Alex Wesley hasn't been able to make as big of a name for himself as others. Through three preseason games, he only has one catch for 18 yards.
The fact that he hasn't been able to get as many chances as others show that the Giants may not end up being as interested in him. They simply may not even have a spot for him on the roster either.
T.J. Jones
Don't get me wrong, T.J. Jones is a good receiver. He's a veteran in this league that has good hands and can run decent routes.
However, just like with Wesley, the Giants may not have a spot for him. Experience within an offense is key, and Jones just doesn't have as much time spent with Shurmur's playbook as does Latimer, Fowler, and Russell Shepard. Nor does he have the type of talent that Tate has.
Jones will find himself on another team's roster. However, just not Big Blue's.
Reggie White Jr.
Reggie White Jr., an undrafted free agent out of Monmouth University, has six catches for 100 yards this preseason. Not bad stats, but judging by the amount of ground he's had to cover, not great either.
Being an undrafted free agent in the preseason is tough, due to the fact that the number of eyebrows you have to raise and amount of big plays you have to make just to even have a shot at making the final roster is insurmountable.
White is a good receiver who's shown promise, but it just doesn't seem like the Giants will have a spot for him on the final, 53-man list. Standing at 6-foot-2, 212 pounds, he has good size, so I can see another team working him out at some point.
Follow Ryan on TWITTER