The New York Jets have an issue with depth at CB, but when healthy this group is a lot better than they are getting credit for.
The New York Jets secondary is not good. It is a state of disarray due to injuries to Trumaine Johnson and UDFA standout Kyron Brown. The lack of depth is devastatingly bad and could ruin the Jets season.
This was on full display on Thursday against the Falcons. Matt Ryan picked on Arthur Maulet and took advantage of him whenever he could. It led to him completing 10 of 14 passes for 118 yards. Ryan should have tallied a TD, but failed to get one due to two drops in the end zone. This was all without his number one weapon, Julio Jones, and his top back, Devonta Freeman. It was not the showing Gregg Williams was looking for.
Williams was able to mask how bad his cornerback play was in two ways. The Jets played a stout run defense. They held the Falcons second-string back Ito Smith to just 2.9 yards a carry. He also blitzed a crazy amount to great success. Ryan rarely had a clean pocket and was sacked three times.
The nightmare didn't end there. Matt Schaub came in and picked up where Ryan left off against the second-team defense. He went 8-10 for 76 yards and led a scoring drive. It wasn't until former Jet Matt Simms came into the game that the Jets had some semblance of a pass defense.
So how can the Jets secondary be better than reports and the eye test would have you believe? There are four reasons to be optimistic: Trumaine Johnson, Marcus Maye, Brian Poole and Jamal Adams.
Trumaine Johnson
Trumaine Johnson is not a No. 1 CB in the NFL. He is not worth the contract that he was given. He is one of the most overpaid players in the NFL. The fact the Jets can't get out of his contract until after the 2020 season is atrocious. He's also not the worst CB in football as some fans and the media have seemingly made him out to be.
As an experiment, here are the stats of two CBs from last year:
Player A: 44 receptions allowed, 631 yards allowed, catch rate allowed 57.9%, burn rate 5.3%
Player B: 47 receptions allowed, 644 yards allowed, catch rate allowed 60.3%, burn rate 9%
Johnson is Player A and Player B is Xavien Howard. Johnson is talked about as having an awful season and being on the downswing of his career. Xavien Howard was a second-team All-Pro last year.
What's the difference between the two? It's interceptions.
Tru had four INT and just one other pass defended last year, while Howard had a league-leading seven picks and five other passes defended. Howard did a great job of getting his hands on the ball when he did have close coverage and that's the difference between the two.
Does that mean that Tru is better than he is given credit for, or is Xavien Howard just overrated? It's both. Tru is ideally a No. 2 CB in the league at this point. His lack of speed is catching up to him now that he is over 30, and it's not likely to get better. Howard is younger and getting better, that on its own is a reason to be optimistic about him, but he's not the top end CB that the media is hyping him up to be. He is an average No. 1 1 CB with elite hands. At least, that's what the stats from last year tell us.
Johnson is due for a bounce-back year in 2019 for a single reason: Gregg Williams. Tru was the Rams top CB when Williams was the defensive coordinator in St. Louis. Gregg is a creative mind who knows how to get the best out of his talent. Tru was already showing improvement in camp. Darnold had thrown four INT in the whole of training camp, and Tru had three of those. Unfortunately, Tru pulled his hamstring the last of those INTs and is now week-to-week.
It's unknown if he'll be ready for Week 1. If he's not the Jets secondary is in major trouble. If he's ready to go though, don't be surprised to see an improved player and many teams have it worse than rolling with a high-end No. 2 CB as their No. 1.
Brian Poole
Many fans were upset with the way the Jets addressed slot CB this offseason. Bryce Callahan was the best slot CB in football the year before and he was available. The Jets had all the cap space in the world, so it seemed like a match made in heaven. Instead, Callahan is in Denver and the Jets added Brian Poole on the cheap. Poole was set to be a restricted free agent this offseason for the cap-strapped Falcons, but they chose to let him walk.
Poole is often thought of as one of the hardest-hitting CB in football. His coverage skills, however, are forgettable. After a very impressive rookie year in 2016 Poole has seen a decline in his play. He struggled in 2017 and had an awful first half of 2018. Then something clicked for Poole. In the second half of 2018, Poole played relatively well. He graded out as a top 50 CB in football based on PFF rating over the second half of the season.
Poole is also just 26 years old. He still has plenty of time to continue developing and it seems he put in some work in the offseason. Adam Gase was initially upset with the way Poole came into camp. He was put on NFI list and benched for the first day of camp for coming into camp in poor shape. That poor shape showed as Jamison Crowder and Sam Darnold found fast chemistry and Poole was made a fool of before pads went on.
The second pads went on, though, Poole became a different player. The first day with pads on Poole leveled Crowder with the biggest hit in camp this year. From then on Poole was stuck to Crowder like glue. He was able to lock down Crowder for the rest of camp. Crowder still got his through some designed plays by Gase, but gone were the days where Crowder was the training camp MVP, putting up five catches and multiple TDs a day.
Poole has carried that form into the preseason. On the first-team defense's single drive against the Giants Poole didn't allow a reception. Against the Falcons in the quarter and a half that the first-team defense played Poole was tasked with covering Falcons' slot receiver Mohamed Sanu. Sanu was targeted once and didn't have a reception.
If Poole is able to carry over this level of play into the regular season the Jets will breathe a massive sigh of relief knowing that at the very least slot CB isn't a hole. Even if he doesn't carry over this level of play and simply repeats his performance from last year he would still provide a massive improvement to the Jets secondary. The player he's replacing, Buster Skrine, was rated as one of the five worst CB in football last year. That improvement should not be understated.
This is especially evident when you take into account that the Jets actually had a decent pass defense last year. They ranked 16th in the NFL last year in passing yards per attempt. With Poole replacing Skrine, it's very possible that they could improve on that number. That is if the corners can remain healthy.
Marcus Maye
There isn't too much to say here; having Marcus Maye back and healthy would be a game-changer for the Jets.
When he was healthy last year, six games, he graded out as a top 10 safety in the NFL. His game against the Broncos last year is a key example of how he can change a game. The issue is that Maye still isn't a full-go. He is finally off the IR, and in team drills in practice, but he's wearing the red non-contact jersey.
When Maye is off the field he is replaced by Rontez Miles, and that's a huge drop off in talent. Last year with Miles out injured Maye was replaced by Doug Middleton who might not make the roster this year and Darryl Roberts. Yes, that's the CB Darryl Roberts. He was asked to finish the season playing safety a position he never played before, and it went as poorly as you would expect.
Replacing that black hole on our defense from last year with potentially elite production would fundamentally change the defense.
When Maye is on the field he is a force in both the run and pass game just like Adams, though he tends to impact the passing game more. Maye's ability to help over the top and shut down the deep ball is an element the Jets defense misses when he's not out there.
Last year in the six games Maye played, the Jets defense allowed 26.5 points per game compared to 28.2 points in the games without him. That may not seem like a lot, but that near two points a game would have made a huge difference to the Jets who averaged 27.6 points allowed per game, which was the 4th worst scoring defense in the NFL. If you shave off the 1.7 points per game less that showed up in Maye's game the team would have average 25.9 points per game, which would have been 24th in the league, right in front of the Chiefs. That's a five-team jump and would have put the Jets in range of a defense that would be good enough for a team with a competitive offense.
That's the kind of impact Maye can have on a game. Having him for a full season is critical to the Jets secondary playing well enough for this team to have any hope of potentially making a run at a wild card spot.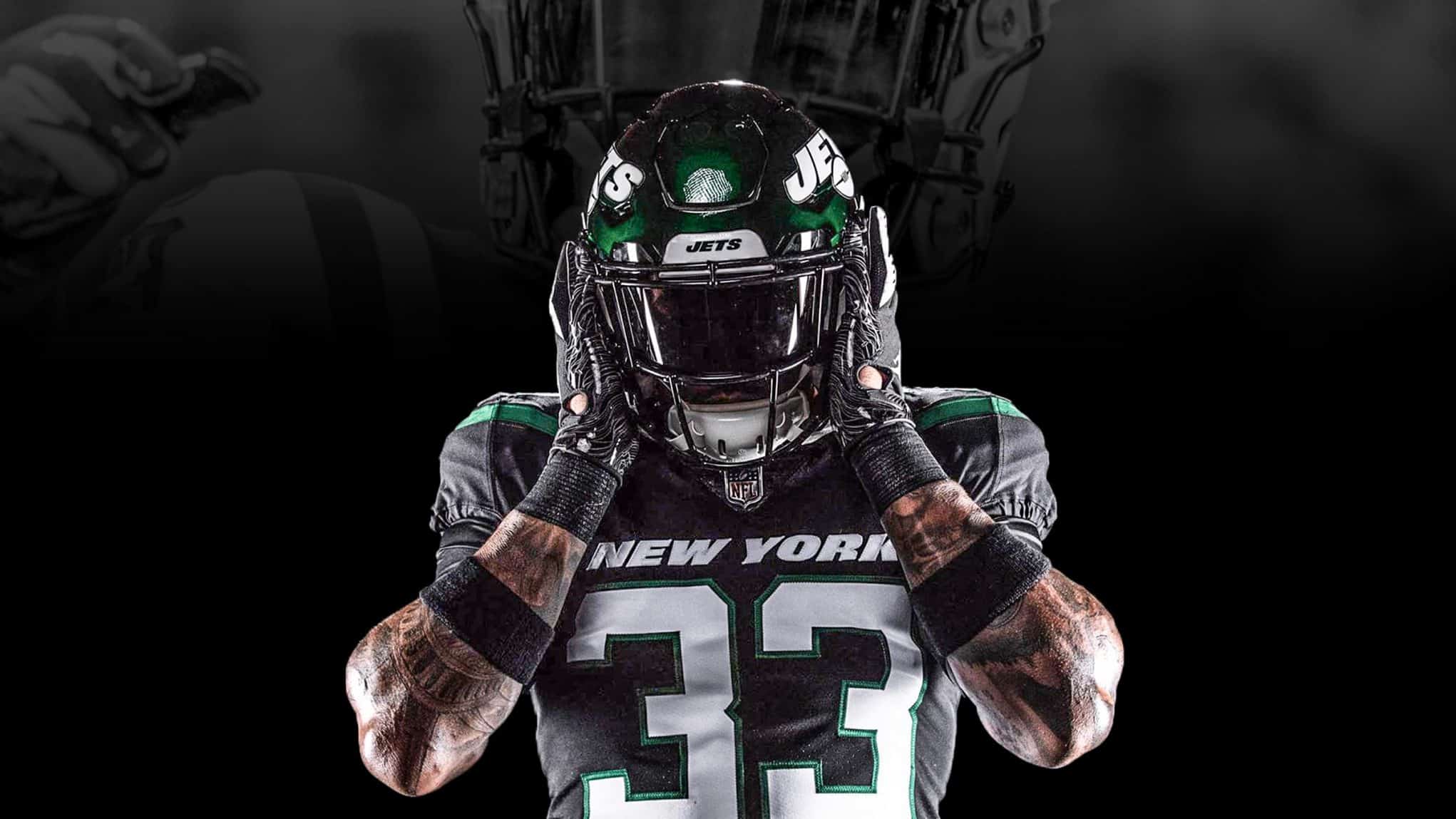 Jamal Adams
No look at the Jets secondary would be complete without Jamal Adams. Adams was the co-MVP of the pro-bowl last year with Pat Mahomes. He was a Second-Team All-Pro, missing out on First-Team honors by just three votes. Jamal is one of the elite safeties in the NFL.
He can cover, he can stop the run, and he can even pressure the QB. Adams is simply put the single-best player on the Jets roster. This is only his third year in the league. If he continues to grow he could be one of the best defensive players in the league and the impact that could have on the defense is huge.
The Eric Berry led Chiefs, the Eric Weddle Chargers, the Charles Woodson Packers. Those are the kind of defenses the Jets could look like this year if Jamal Adams takes that next step.
Safety may not be a premium position in the NFL, but having an all-pro at any position changes the way teams game plan. Jamal Adams has the talent to single handily carry this secondary out of the bottom of the league.
The Jets secondary is in dire straits right now due to injuries, but when they are healthy this is a unit that should be somewhere around league average this year. The only thing to do now is hope that they can stay healthy.