In 2018, the New York Jets had the best special teams unit in the NFL. Now, there are several questions needing answers. 
This offseason, Mike Maccagnan allowed both of the New York Jets stand out special teamers to walk out the door. Jason Myers, who had the best year of his career last year and set an NFL record for 50-plus yard field goals in a single season, is now in Seattle. Meanwhile, all-pro returner Andre Roberts, also coming off a career year, is now with the division rival-Buffalo Bills.
Those moves alone aren't the only moves that put the Jets in the position they're in now.
Myers, who had been awful for the majority of his career prior to last season, is now making just under $4 million per year. Similarly, Roberts, who brings a little bit more to the game other than just his returning ability, is making $2.5 million per year. It would've been ill-advised to give those players those types of contracts.
The real issue for the Jets, however, was how they went about replacing those guys.
Let's take a look at it by position.
Kicker
Special teams coordinator Brant Boyer has had a magic touch with kickers during his tenure with the Jets. Every single kicker the team has had under Boyer has performed above their career average. Therefore, it makes sense that the Jets went the cheap route with their new kicker.
In an effort to replace Jason Myers, the team brought back Chandler Catanzaro, who was with the team in 2017. Catanzaro is known for having a big leg, but also for his accuracy issues in recent memory.
In 2016, Catanzaro made only 75% of his field goals. He came to the Jets and fixed himself a bit under the direction of Boyer. He hit on 83.3% of his field goals, hovering around the league average, and made every single extra point. It was a good year for Catanzaro, but not one that made the Jets feel like they should retain his services.
Catanzaro went to Tampa Bay in 2018 and it was a nightmare. In nine games, he made only 73.3% of his field goals attempts and 85.2% of his extra points attempts. The Bucs understandably cut him. He then found himself in Carolina for the rest of the season. He played four games for the Panthers and was much improved. Catanzaro made all five of the field goal attempts asked of him, however, still only made 87.5% of extra points.
Still, after the disastrous year last year, Mike Maccagnan brought Catanzaro back to New York. That on its own wasn't a bad move. He worked well with Boyer and succeeded in a tough-to-kick environment in MetLife Stadium. Where Maccagnan went wrong, and Joe Douglas after him, is the failure to bring in any competition for Catanzaro.
Catanzaro has rewarded that faith in him with a nightmare of a training camp so far. A day has not gone by when he hasn't missed multiple field goal attempts from inside 50 yards. Some days, Catanzaro has missed three or more. In most camps that is grounds for getting cut.
The Jets though have not brought in any competition. Unless Douglas goes into the pool of free-agent kickers to bring in one to compete with Catanzaro, it could be a long year for Jets fans in those regards.
Punter
The punter position hasn't been an issue for the Jets in years. Ever since the team drafted Lac Edwards they've had a reliable option at that position. Edwards has developed into one of the ten best punters in the NFL. So why is the punter spot a problem for the Jets this year? It's because as interim general manager (prior to the Joe Douglas hiring), Adam Gase brought in Matt Darr as competition for Edwards.
Darr worked with Gase in Miami in 2016. He had an unbelievably successful rookie year in 2015. Darr was ultimately named to the NFL's all-rookie team and was one of the top five punters in the league. The Dolphins thought they had found their punter for the foreseeable future. It didn't last though.
When Gase came to Miami in 2016, Darr stayed on as the team's punter. He had a down year, however, was still able to keep the reputation of an average punter in the NFL. Gase cut Darr in the preseason the following year.
He spent all of 2017 as a free agent before resurfacing in 2018 with the Bills. He was then a nightmare for Buffalo. In five games, he put up numbers that made him one of the worst punters in the NFL.
Despite the awful showing last year, Gase thought to bring him to New York. Edwards has gotten better in every season of his career and has been one of the most consistent parts of this team the past two seasons. It would be a huge disappointment to see him cut in favor of a guy who Gase knows better. Especially when that guy has proven that his one great year was nothing more than a fluke.
Hopefully, Douglas and Gase make the right choice here. If not, the Jets might have issues with field position all year long.
Returner
One of the biggest reasons the Jets had such a good special teams unit last year was Andre Roberts. He had a Devin Hester-type year last season. It allowed the Jets to win the field position battles more often than not and put Darnold in a position to succeed at the end of the season.
The Jets very rarely had to go the length of the field last year and that's a big deal. It should then be obvious that the Jets should've looked for an experienced returner to replace Roberts and perhaps break out in a similar way under coach Boyer. Instead, the Jets brought in an undrafted free agent and two players who were previous undrafted free agents who only played in a few games last year.
The undrafted free agent rookie is former Wake Forrest wide receiver Greg Dortch, who was electric with the ball in his hands at Wake Forrest. However, the NFL is littered with college returners who failed to fill that role in the NFL.
Dortch is more shifty than fast and doesn't do the best job of fighting through contact. He's an elusive player, but the major question is whether or not that skillset will carry over to the NFL. The Jets hope so, but he has no record of success against NFL-level competition to measure his ability against.
J.J. Jones is another member of this trio of unproven talent. Jones is lightning quick but lacks the shiftiness of Dortch. He was impressive returning kicks for the Los Angeles Chargers last year, averaging 23 yards-per-return.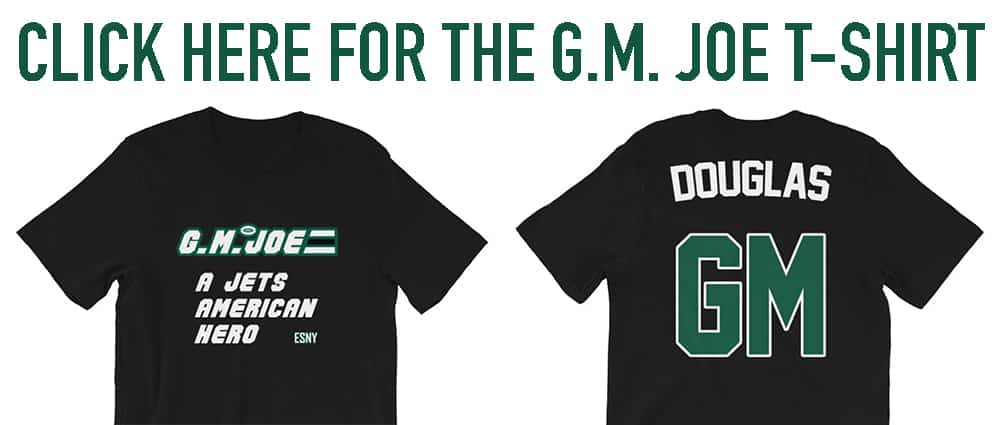 The issue is that he was a nightmare returning punts, and that's why he was eventually cut. Jones averaged just under five yards-per-punt return. The Jets liked what they saw though, as they picked him up prior to Week 17 last year and offered him a futures contract. This, so they could bring him to camp in 2019.
Jones needs to figure out how to return punts, and if he does, he could be something. However, the fact that he has to learn how to do something to prevent becoming useless is exactly why the return spot is a problem for the Jets going into 2019.
As far as this specific job, the odds are in favor for former New York Giants returnee Quadree Henderson. The former Big Blue receiver played in five games for the Giants last year and was about as average as a returner can get.
He averages just over 22 yards-per-kick return and just about 7.5 yards-per-punt return. There was nothing special about him. That being said, Henderson was one of the most electric college returners in recent memory at Pitt. The lightning-quick and shifty Henderson is hard to take down in open space.
His biggest issue, however, is that he gambles a lot, not unlike Andre Roberts. Henderson will field punts inside the 10 and try to return them, and he'll almost always choose to field a punt rather than fair catch it. Those are traits that lead to big returns, but they also lead to fumbles, lost field position, and injuries.
Still, Henderson is by far the most proven commodity and that's why he's the favorite to win the job. The return job is anyone's game, though. That's the reality of it. The complete uncertainty surrounding the Jets return game makes it an issue until proven otherwise.