The New York Giants defense includes four former Arizona Cardinals who James Bettcher previously coached prior to his Big Blue tenure.
It's evident the New York Giants defense will need to improve. A year ago, they finished 24th in the NFL with 371.4 yards allowed per game and 23rd in the league with 252.8 passing yards allowed per game. They rounded it out with a ranking of 20th in the NFL with 118.6 rushing yards allowed per game and tied for second to last with 30 sacks.
People want to blame the quarterback and the offensive line. At times, they fail to overlook how the defense was a big reason why the Giants were only 5-11 last year.
When it comes to this year's defense, your mind may go directly to guys such as Janoris Jenkins, Lorenzo Carter, Dexter Lawrence or even young safety Jabrill Peppers. That's fine. That works. Just make sure you're also familiar with the unit's secret weapon: the Arizona Cardinals connection.
Giants defensive coordinator James Bettcher previously served as the Cards defensive coordinator from 2015-17. He was additionally the Cardinals outside linebackers coach from 2013 to 2014. This year's roster includes four defensive players who actually played under Bettcher in Arizona at some point. That being said, there's definitely a familiarity aspect within this defense that could prove well for Big Blue on that side of the football.
Let's take a look at each of these four players individually and how their performances were definitely superior when coached by Bettcher in comparison to when they weren't.
EDGE Kareem Martin
Kareem Martin played for the Cardinals from 2014-17, having Bettcher initially as his position coach and then his coordinator. Martin thus was signed by the Giants prior to the 2018 season to a three-year, $21 million deal. This came after they hired Bettcher to become their new defensive coordinator in January of that year.
During his time in Arizona, playing on the defensive line as well as in a linebacker role in 56 career games (14 starts), Martin racked up 42 combined tackles, four tackles for loss, 3.5 sacks, four forced fumbles, eight quarterback hits, one pick and four passes defended.
Yes, again, all those stats came in 56 games across four seasons.
But it's not always the defensive coordinator or the player; other unrealized factors can always play a key role.
Things changed for the better pertaining to Martin's overall production in New York.
In 16 games last season (seven starts), Martin racked up 48 combined tackles, five tackles for loss, 1.5 sacks, 10 quarterback hits and two passes defended. Martin tallied career highs in tackles, quarterback hits and tackles-for-loss in 2018. He also tied his career-high in sacks.
It seemed like Martin felt a lot more comfortable with the Giants, which paired well with his familiarity with Bettcher's defensive schemes. A player's second season in a specific system could also see improvement from the first year in the system—considering it does take time to get acclimated. Therefore, Martin could become an even more reliable weapon in a Giants pass rush that desperately needs to improve this season.
EDGE Markus Golden
The Giants signed Markus Golden this past March to a one-year deal. Having previously played in Arizona from 2015-18, Golden was brought in to add depth to the pass rush. He and Martin will compete for the edge rusher position on the opposite side of Carter, who's most likely a clear-cut starter for Big Blue.
That final season in Arizona was Golden's first and only season thus far without Bettcher as his coordinator. With Bettcher, across three seasons, Golden played in 35 games with 13 starts. He dealt with numerous injuries in 2017, having only played in four games that season. In the one season without Bettcher (2018), Golden played in 11 games, also dealing with numerous injuries that year as well.
Now, I don't want to bore you with the exact stats from his tenures with and without Bettcher, respectively; but the comparison of his per-game stats during the two separate tenures are interesting to look at.
In 35 games with Bettcher, Golden averaged 2.63 tackles, 0.6 tackles-for-loss, 1.03 quarterback hits, 0.47 sacks, 0.17 forced fumbles, 0.03 fumble recoveries and 0.03 passes defended-per-game.
In the 11 games he's played without Bettcher as his coordinator, Golden averaged 2.73 tackles, 0.45 tackles-for-loss, 0.55 quarterback hits, 0.23 sacks, 0.0 forced fumbles, 0.0 fumble recoveries and .18 passes defended.
With the exception of his average tackles-per game (which increased by 0.1), every other statistical category decreased. It's clear that Golden performed a lot better overall and was more consistent as a linebacker when Bettcher was his coordinator, and it'll be interesting to see them reunite in 2019.
DE Olsen Pierre
Big Blue gave veteran defensive end Olsen Pierre a one-year deal in March worth $1 million. He'll now work in with additional defensive lineman B.J. Hill, Lawrence and Dalvin Tomlinson, along with second-year man RJ McIntosh.
Pierre is another guy who was in Arizona from 2015-18 with Golden and is now coming over to New York with him as well. He may not become an edge rusher, per se. However, he's a big-bodied individual who can definitely add depth to the defensive line in certain formations.
In Arizona, he played in 14 games (seven starts) with Bettcher on the coaching staff across three seasons. He then played in 10 games (one start) in the lone year in Arizona without Bettcher.
With Bettcher as his coordinator, Pierre averaged 2.14 tackles, 0.64 tackles-for-loss, 0.64 quarterback hits, 0.39 sacks, 0.07 forced fumbles and .014 passes defended-per-game. Without Bettcher, those numbers decreased immensely. In 2018, Pierre averaged 1.2 tackles, 0.1 tackles-for-loss, 0.1 quarterback hits, zero sacks, zero forced fumbles and zero passes defended.
It's safe to say, Pierre didn't perform well in former Cardinals head coach Steve Wilks's system—and, more specifically, defensive coordinator Al Holcomb's defensive scheme, either.
I can't see Pierre starting this year, as Lawrence, Hill and Tomlinson seem to have the starting spots on the D-Line on-lock for the most part. This is certainly the case with McIntosh looking to be the next man up in those regards. Still, with Pierre's familiarity in Bettcher's defense, he could have an advantage over someone like McIntosh when it comes to certain packages.
Pierre will definitely be an interesting body to pay attention to in training camp as well as in preseason.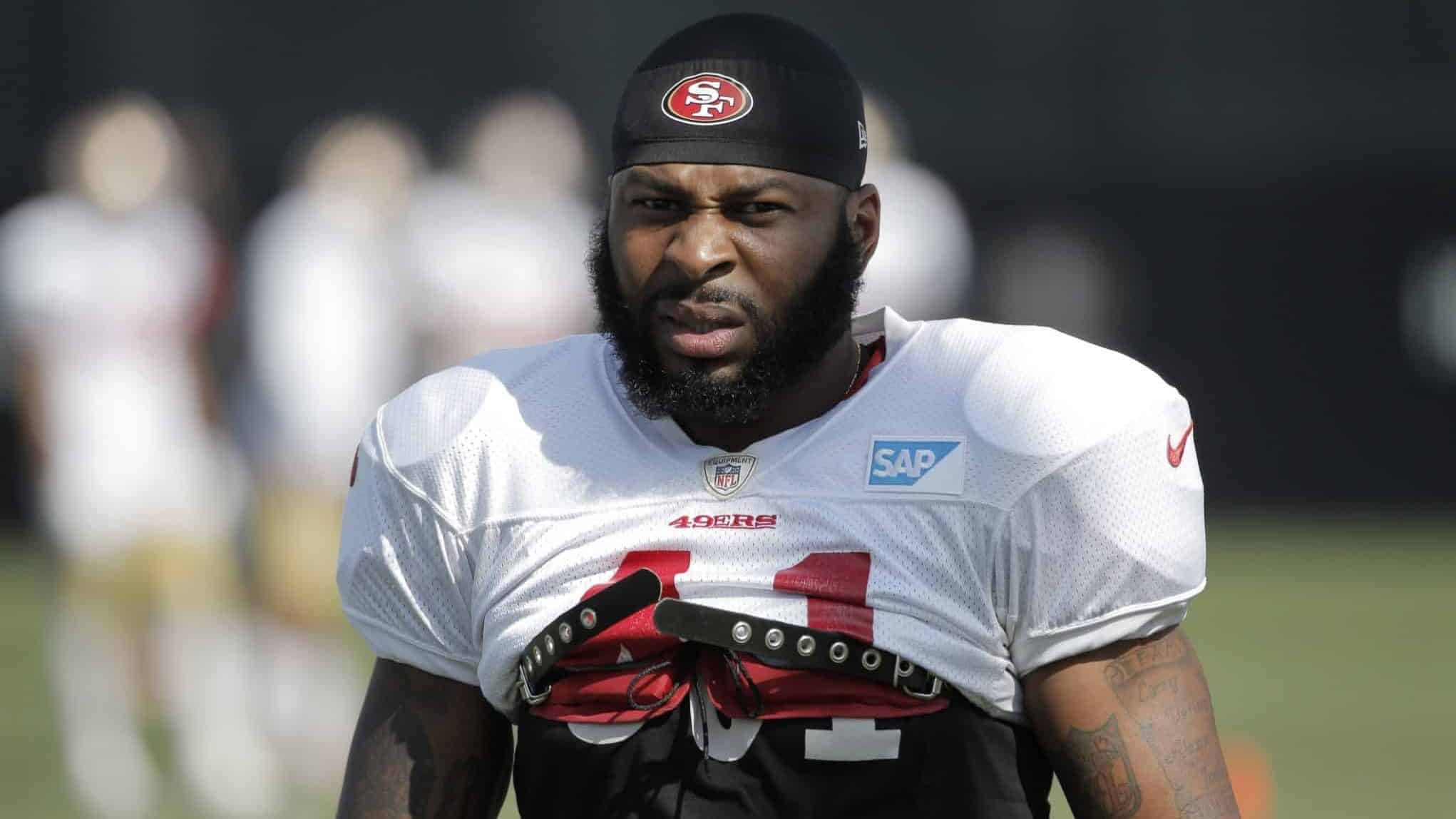 S Antoine Bethea
Finally, we've arrived at the 14-year veteran, 35-year-old safety Antoine Bethea, who the Giants signed to a two-year deal in March. Bethea is the only guy on this list who's made the final 53-man roster for more teams than just the Cardinals (and, in a few weeks, the Giants).
Bethea has showcased his talents for the Indianapolis Colts along with the San Francisco 49ers. He's also the only man on this list to have made the Pro Bowl and win a Super Bowl. Bethea made the Pro Bowl as a member of the Colts in 2007 and 2009. He then made it one additional time as a member of the 49ers in 2014. Bethea won Super Bowl 41 with Indianapolis.
The veteran safety only spent two years in Arizona from 2017-18, having played on yeah with Bettcher and one year without. Yes, the sample size when looking at his time with Bettcher is smaller than the other guys on this list. However, we're going to compare the production from the last two years because it's still worth looking at.
In 15 games with Bettcher (six starts), Bethea averaged 3.8 tackles, 0.07 sacks, 0.33 interceptions and 0.6 passes defended-per-game.
Then, in 16 games (16 starts) without Bettcher, Bethea averaged 7.56 tackles, 0.19 sacks, 0.0 interceptions and 0.25 passes defended-per-game.
Yes, his average amount of tackles and sacks-per-game did increase. However, his average per-game pass-coverage production decreased from 2017-18. And in Bettcher's scheme, they may want Bethea to play more in pass-coverage than up towards the line of scrimmage. This would mean fewer opportunities to rack up big numbers in the tackle and/or sack category.
The 23-year-old safety Peppers will be all over the place, and he'll be the safety with the responsibility of playing more towards the line of scrimmage as if he's in a linebacker-type role. With Bethea, especially with his age, Bettcher will have him in pass-coverage for the most part. And with his past production in that spot with Bettcher, there's a good chance the veteran safety will succeed in that type of role once again.
Follow Ryan on TWITTER