Despite finishing last season 5-11, the New York Giants head into training camp confident that 2019 will be a winning season.

Football is finally back as the New York Giants will have their first training camp practice session on Thursday to start their 95th season in the NFL.
Despite finishing the first season of the Dave Gettleman Pat Shurmur regime 5-11, the Giants feel confident that they made the necessary changes in the offseason to make the franchise contenders again.
But there are still major questions that must be answered if the Giants are going to change their fortunes around in 2019.
Here are five storylines heading into training camp for Big Blue:
How much better is the offensive line?
Last season Pro Football Focus ranked the Giants offensive line 21st in the NFL. Some felt this was a generous ranking considering the team finished 24th in rushing offense and Eli Manning was sacked a career-high 47 times.
Gettleman made it a priority in the offseason to upgrade the offensive line by trading Olivier Vernon to the Browns for Kevin Zeitler, who PFF dished the highest pass-blocking grade for a guard. Then Gettleman signed free agent Mike Remmers to play right tackle.
With left guard Will Hernandez expected to make huge strides in year two, the offensive line will be vastly better than it was a season ago. Question is how much better will they be? If they can be a top 12 offensive line with Saquon Barkley running behind them, then the Giants stand a good chance of giving Pat Shurmur his first winning season as a head coach.
Will the pass rush come to life?
Perhaps the biggest unknown heading into training camp is will the Giants be able to generate a consistent pass rush. Last season, the Giants registered only 30 sacks which were tied for 30th in the league.
The Giants signed outside linebacker Markus Golden in the offseason and drafted Oshane Ximines from Old Dominion in the third round to upgrade the pass rush. The progression of second-year players B.J. Hill and Lorenzo Carter will help as well and with an improved secondary will create more coverage sacks. But the pass rush remains a major question mark.
If the Giants can at least muster an average pass rush, it will bode well for the team's success.
What will Saquon Barkley do for an encore?
We've almost run out of superlatives to define how great Barkley's rookie season was. He set numerous franchise rookie records, had over 2,000 all-purpose yards and was named NFL Offensive Rookie of the Year.
What's daunting for the Giants 2019 opponents is that Barkley should be even better in year two now that he has a season under his belt. The question remains, "How great he can be in 2019?"
Some feel he can win his first rushing title and possibly rush for 2,000 yards. If Barkley can accomplish these feats, then the means the Giants are effectively using the ground-and-pound strategy, which could lead them to be one of the surprise teams in the NFL.
Will Eli Manning feel comfortable in the pocket?
Last season, Manning was sacked a career-high 47 times. When a quarterback is under that much pressure and duress, it can have a lasting effect, even for a 16 year veteran like Manning.
But if the line is as improved as advertised and Manning trusts his protection, then he can survey the field and find his playmakers such as Evan Engram, Sterling Shepard and Golden Tate.
Many have given Manning the bulk of the blame for going 8-24 over the last two seasons, but in reality, much of it was due to a subpar offensive line. Now with the best offensive line he's had since he won his last Super Bowl, Manning has the chance to prove his doubters wrong and show that he has more left in his tank.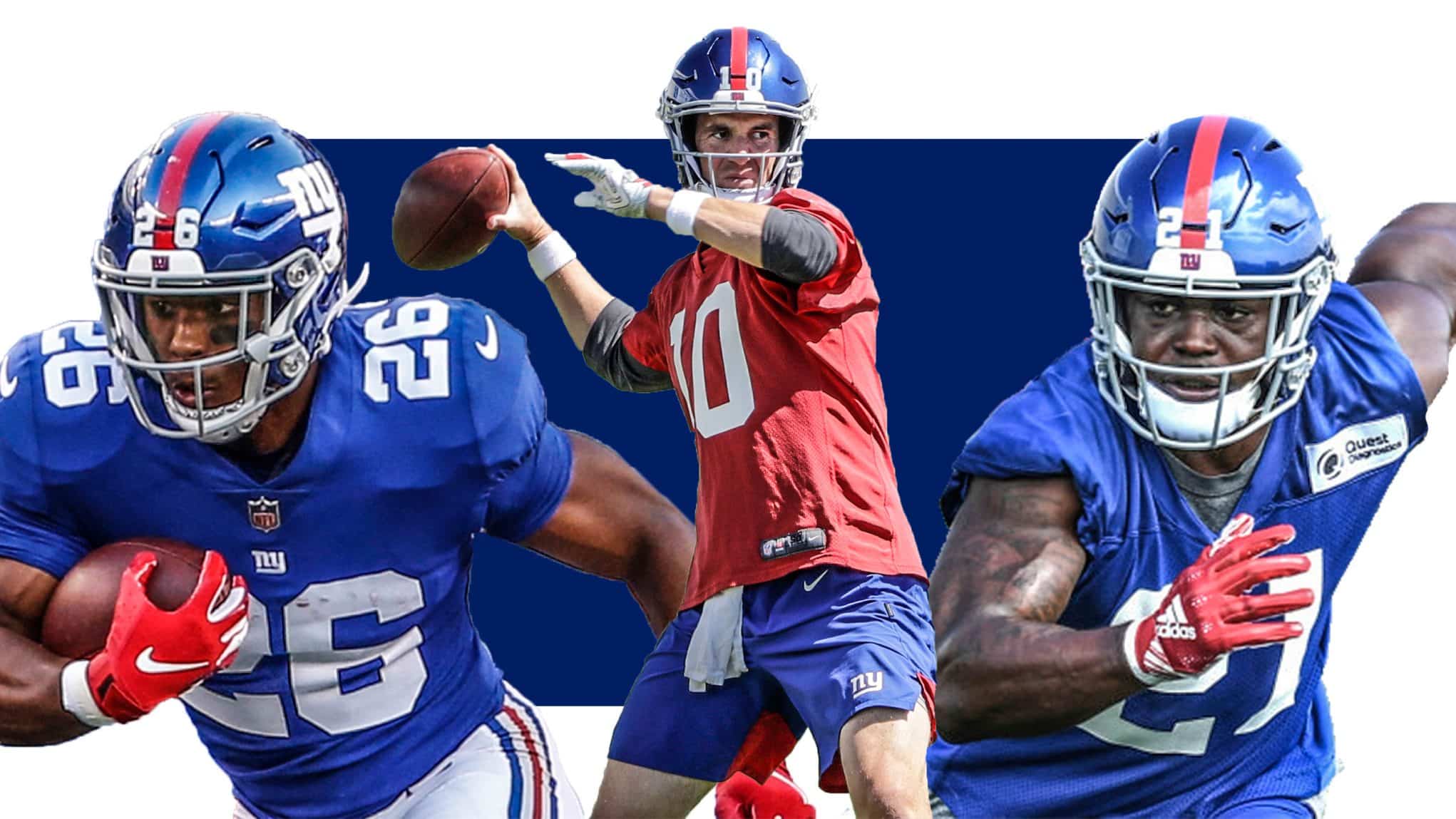 Is the loss of OBJ an addition by subtraction?
This is the million-dollar question that will hover over the Giants in 2019. No one will doubt the Beckham is one of the most dynamic playmakers in the league, and parting ways with him is a risk, But the front office was getting tiresome of his antics, having to answer questions about him, until they finally had enough and traded him.
None of Beckham's teammates have ever spoken out against him, but he may have lit a fire under some of them after his recent comments when he said he was keeping the Giants brand alive.
Football is the ultimate team game and it's bigger than any individual player. The Giants will look to show that Gettleman made the right move in trading OBJ so that it would bring more team success.