D'Angelo Russell, despite now playing in The Bay as a Warrior, will always be a member of the Brooklyn Nets to their fans.
I went to a Brooklyn Nets game with my father this past November against the Philadelphia Sixers at the Barclays Center. 
The game went great as Brooklyn was leading by over 20 points at the end of the third quarter. The Nets were dismantling the Sixers offensively; draining threes and playing efficient team basketball.
A lot was due to two players: D' Angelo Russell, who finished with 38 points on 16-28 shooting, and Spencer Dinwiddie, who recorded 31 points on 11-15 shooting. Russell was a tactician and maestro on the floor. He would blow by Joel Embiid, finishing at the rim, and was unguardable knocking down his typical midrange jumpers. 
In the end, the Nets eventually blew a 20 point lead in the fourth and allowed Embiid and Jimmy Butler to lead the Sixers back into the game. To make matters worse, the Nets frustratingly lost a perfect chance to upset the Sixers; Butler knocked a buzzer-beating three-point dagger in front of Rondae Hollis-Jefferson.
Still, one of the positive things from that night was watching Russell play. It provided more reasons for people to believe that he could be a great player if he kept on grinding.
Russell, for the rest of the 2018-2019 season, did accomplish this feat. After that Sixers game, the Nets would lose the next five games, which would result in an overall eight-game losing streak. For the rest of the year, Russell would be one of the sole leaders on the Nets and eventually led them back to the playoffs for the first time since 2015.
His efforts marked him his first all-star appearance and the first all-star we had since Joe Johnson in 2014. He not only proved his quality across the NBA, but helped by his fellow brothers and teammates like Joe Harris, Jared Dudley, Spencer Dinwiddie, etc., he proved that the Nets were a real team for the first time in years.
Fast forward to the present day and the Brooklyn Nets have traded D'Angelo Russell along with Traveon Graham and Shabazz Napier for a future first and second in a sign and trade with the Golden State Warriors. Russell signs for a four-year, $117 million maximum contract and will be the odd man out after the mega-acquisitions that were Kyrie Irving and Kevin Durant on June 30.
Most can undeniably agree the recent additions were worth taking, even with the concerns of Durant's recent Achilles injury that most likely will sideline him for a year, and the speculation of Kyrie's questionable behavior down in Boston. Still, there is a sense of mixed emotions to the recent signings and to be honest, a sense of sadness and disappointment inside some.
When the Nets acquired Russell in the summer of June 2017, it was the day before the 2017 NBA draft. I remember I woke up from a nap where I got a text from a friend. I didn't talk to him that much for a while since we grew apart later in life, but we still connected about the Nets like we always did as kids. 
I can't recall the exact words, but when checking my phone he said something related to Brook Lopez. Confused, I checked the news on Reddit and Bleacher Report, where Adrian Wojnarowski reported that the Nets acquired D'Angelo Russel and Timothy Mozgov from the Los Angeles Lakers, trading away Brook Lopez and our 27th pick in the 2017 draft. 
Ironically, saddened by D-Lo leaving right now, I honestly didn't feel a sense of pain for Lopez, who was the longest-tenured Net in our history and was at the time our "franchise." It was a point in our team's period when I just wanted to get any sort of young talent. Hearing that the Nets added Russell, a second-round product, gave the Nets one of the first signs of hope that the franchise hadn't had in a while. 
For me, Russell was battered. Honestly,  from the first clips of news from critics, Russell was this player who was at the bottom of the list of whom people thought as positive. You had the past concerns of the "snitching" incident, where he secretly recorded former teammate Nick Young about his affair with his then-fiance Iggy Azalea, which caused NBA media drama, and earned him the negative "snitch" nickname around the league. To top it off, his former organization put more disheartening words into his confidence. Then-president of basketball operations, Laker great Magic Johnson, publicly addressed the Russell trade stating, 
"He has the talent to be an All-Star. We want to thank him for what he did for us. But what I needed was a leader. I needed somebody also that can make the other players better and also [somebody] that players want to play with."
Seeing all of this connected and hit me. I don't know still to this day, but all the things about Russell, this young, then 20-year-old player, made me a fan the first days we acquired him. Russell was an underdog like a lot of us normal people in this world who felt betrayed by the world. He was very imperfect, but a guy, who, for some people, deserved to unlock his potential to be better than the "overrated number two overall pick" people thought of him.
He just had a persona and a story that the team needed and related to. The Nets were always underdogs and even now with Kevin Durant and Kyrie Irving, they still feel that way. Russell had the chance to be someone like Drazen Petrovic in the 1990s or Jason Kidd in the early 2000s similarly how his opportunity to change the franchise was real.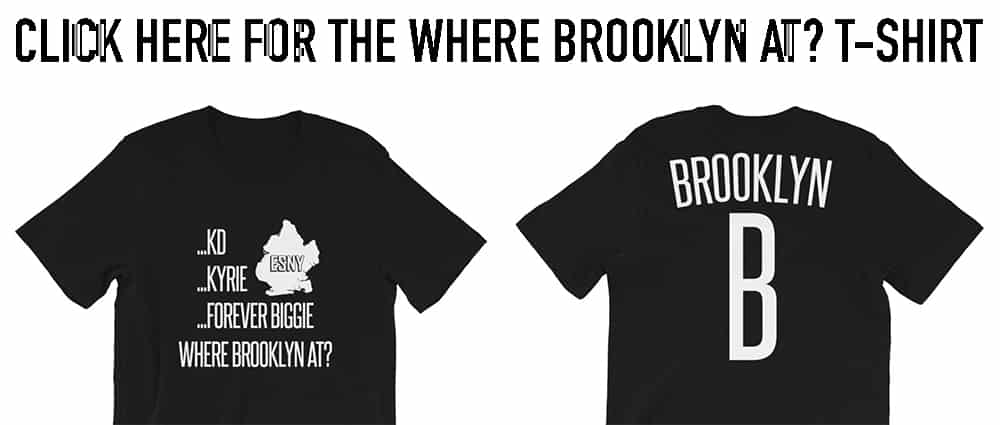 In general, The Nets never really had a young exciting player like Russell in a while, especially one with the adversity he already faced. When you think of New York or anywhere near the tri-state area, you always want those guys who will do what it takes to prove they can make it in the city. Analyzing Russell's career and seeing his story, you wanted to root and believed he could achieve these goals. He almost certainly did.
In the end, he was unfortunately unlucky and even the season he pulled off could not be enough for him to stay with the Nets like a lot of hope.
My favorite and lasting memory of D-Lo as a Net was the Lakers game at Barclays Center around Dec. 18. It was on NBA TV, so it was kind of a nationally televised game, so it was a great chance to show what he could do. He continued to show his potential this game and looked like the best passer in the league while also displaying his case of how great he can be as a point guard.
Still, the real highlight of the night was Russell hitting the dagger three with under a minute left in the game, which followed with him doing his signature "ice in my veins" move towards the crowd. It was moments like that showed the charisma, excitement and star power Russell could've displayed longterm if he stayed with the Nets much longer.
However, D'Angelo will always hold a place in my heart, and I can admit again, I do think the loss can hurt for a while. Nets fans will universally root for the kid moving forward. He still faces adversity, and still has lots to prove from fans to critics, but from what D'Angelo Russell proved these past two years, he has the fire inside him to do whatever it takes to be great and be a winner.