The Brooklyn Nets signed DeAndre Jordan to help bring in Kevin Durant. But there's more to his signing than a friendship between stars.

A longtime member of the infamous "Lob City Clippers," DeAndre Jordan has played for two teams since leaving Los Angeles. His longtime friendship with Kevin Durant was long rumored to be a factor in free agency.
It proved true when both Durant and Irving took less money to help the Brooklyn Nets sign Jordan to a four-year deal worth $40 million; forming a new super team in the Eastern Conference.
Ahead of a season with high expectations, here's a look at Jordan's fit in Brooklyn and why he holds more value than just as a friend of superstars.
A Veteran ON the Court
Jordan's long been forgotten in terms of still-relevant and perennial All-Stars. Sure he made the team only once in 2017, but the big man played in the Western Conference for all but two seasons of his career.
In his prime, Jordan was one of the best rebounders this decade of the NBA has ever seen. He's averaged 14.1 rebounds per game over the last six seasons and led the league in rebounds in back-to-back seasons from 2013-15.
While the narrative seems to be that Jordan is on the decline, he's only 30 years old. He should have plenty left in the tank to give to Brooklyn.
He's played in the postseason in six of 11 seasons and showed last season that he has no intentions of missing the playoffs anymore.
Here's one of Jordan's better performances in a New York Knicks uniform. He went for 20 points, 13 rebounds, and two blocks in a late-March matchup against his former team.
With arguably the league's best backup center in Jarrett Allen, Jordan won't be overworked. The Nets were bullied by Joel Embiid and the Philadelphia 76ers in the first round of the playoffs last season. A fresh Jordan can provide the physicality Brooklyn needs in a seven-game series.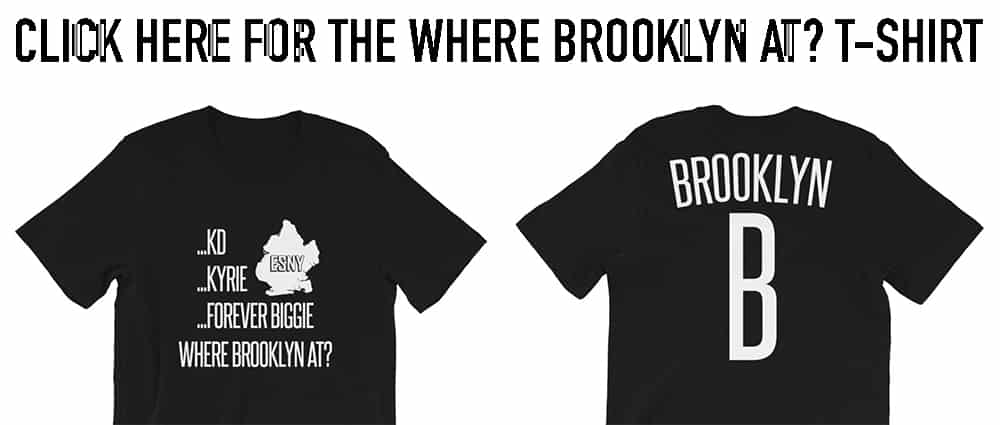 Jordan, Meet Jarrett
Jordan most recently played with the neighboring New York Knicks and saw his role diminish rapidly after his trade from Dallas. The better part of his short tenure was spent mentoring young and undrafted center Mitchell Robinson.
The two developed an immediate relationship as mentor and student, and Brooklyn likely hopes for the same with Jordan and third-year big man Jarrett Allen.
While he does a lot of things right, Allen lacks a certain aggressiveness that the NBA demands. Jordan, in his prime, was one of the most dominant dunkers and rebounders of this era.
Enjoy this two-minute clip of just one of his many career-ending posters from all angles, because it deserves such:
It's been some years since we've seen that kind of bounce from Jordan, but with him likely assuming the starting slot, Allen will have the perfect mentor on how to operate within the paint.
After a surprising rookie season, he peaked and plateaued his sophomore year. While Allen showed signs of untapped offensive potential, those moments were few and far in between.
Like this 20-point, 24-rebound game against the Rockets:
Allen's skill set is reminiscent of a young Jordan, and at only 21-years old, he could stand to learn a lot from the 11-year veteran.
It's now just a matter of who will serve as the starting five.
Allen is approaching an area of uncertainty regarding his longevity within the Brooklyn franchise. This season, following Jordan's lead, may prove key to his career in the NBA.
A Veteran OFF the Court
While Jordan is going to be a great presence for Allen and the fellow young Nets on the court, his presence in the locker room may prove all the more important.
It's no secret that Irving, Brooklyn's newly signed point guard, had issues with Boston's young core the past two seasons.
Sending the 27-year-old on his own to a Nets locker room that thrived in camaraderie last year may not be the best idea.
DeMarre Carroll is no longer with the team, nor is Ed Davis, nor the brand new Los Angeles Laker, Jared Dudley.
The locker room has been wiped clean of the veteran leaders it once thrived behind, in the worst and best of times.
While Durant is joining Irving in Brooklyn, his first season will be spent rehabbing from a ruptured Achilles. So, the Nets front office brought in Jordan as well, whose temperament has been proven by his time in New York.
DeAndre Jordan is a longtime friend of Kevin Durant's, yes.
But for a team designed for title contention, he's so much more.
Jordan's veteran voice will help fuel the Nets' young locker room on and off the court, while his 11-year experience will be helpful to the budding talent in Jarrett Allen.