These New York Jets players are ready to take the next step and fully bust out during the 2019 NFL season and beyond.

From Pee-Wee or Pop Warner tyke to middle school youngster, high school letterman to collegiate stud, draftee to rookie who finds himself in the same locker room with the stars he's idolized for years—the life of a young NFL player is tough to sufficiently describe.
Interestingly enough, that long trek is only a slim fraction of the entire NFL star pie. Breaking out at the big-boy level is essential for anybody wanting to avoid being just another helpful statistic to the 3.3-year average career at the NFL level.
Unlike the NBA, the NFL is a league that holds a tried and tested formula to legitimate championship success: build through the draft. This place is a value league under the rigors of a hard salary cap, as opposed to the NBA's superstar-driven land that is a little more forgivable under the soft-cap version.
All of this is why unexpected player breakouts are required if tournament success is a real goal. The 2019 New York Jets are no different, and luckily, there are several youngsters ready to bust out this coming season.
Marcus Maye
There's only one issue surrounding Marcus Maye's NFL breakout: health.
After starting 16 games his rookie season, Maye missed all but six games a year ago.
Maye, 26, is the perfect complement to stud Jamal Adams. Where Adams dominates in the box, the robber, along the edge and in two-deep (when called upon), Maye complements as that true centerfielder.
The final defensive ingredient needed is a legitimate edge pass rush, which is still lacking. Regardless, if Maye remains healthy, he's in store for an excellent season that could feature five-plus picks.
Brandon Copeland
Jachai Polite is the hot name of the moment. Drafted in the third round out of Florida (by Mike Maccagnan), all eyes are on the kid who underwhelmed at the NFL Combine.
Everybody is glaring at the talented edge man to solve the Jets woes at the position.
Not so fast. Veteran Brandon Copeland is still ahead of the kid.
In 16 games, 10 started, a year ago, Copeland racked up five sacks opposite veteran Jordan Jenkins.
The University of Pennsylvania product was scooped up by the Baltimore Ravens as an undrafted free agent in 2013. After stints with the Tennessee Titans and the Detroit Lions, New York snagged him prior to the 2018 campaign.
At 28 years of age, this may be Copeland's last season to fully bust out and collect 10-plus sacks.
Darryl Roberts
Other than the offensive line and edge, cornerback is the third area of concern via the Jets depth chart. If the season started today, Darryl Roberts would be starting opposite big-money man Trumaine Johnson.
The seventh-round New England Patriots draftee has been coming on over the last two seasons. He first started as an extra on special teams, moved into dime and nickel territory, and finally started 10 games for the Jets in 2018.
Standing at 6-foot with fantastic hips, Roberts can play the outside as well as slot. Expect multiple interceptions and over 15 pass deflections in 2019.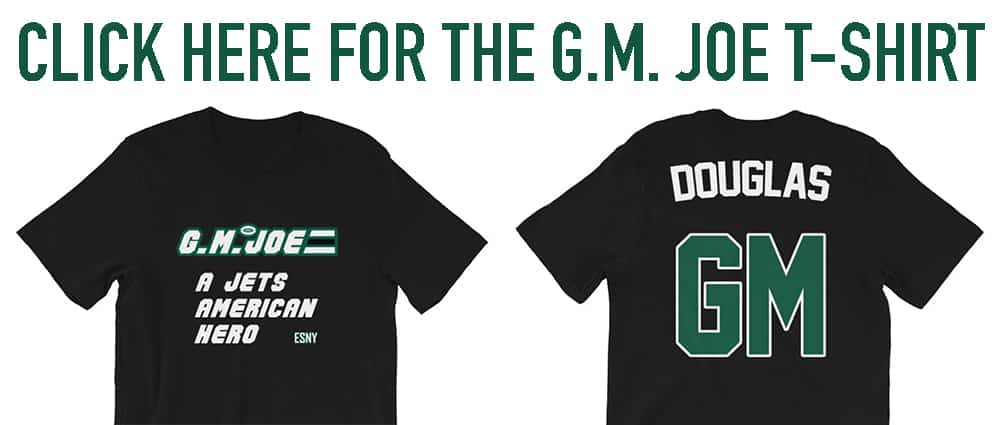 Quincy Enunwa
Quincy Enunwa as a breakout player after already eclipsing 800 yards and 55 receptions a few seasons ago?
Absolutely.
There's an entirely different level Q can reach if, much like Maye, he can stay healthy.
Of a possible 80 career games, spanning five seasons, Enunwa has dressed in just 40, only 50 percent of the time. It's an incredible number that just won't fly at the NFL level. Health is the most critical football attribute given the rigors of the game.
Enunwa, 27, is Sam Darnold's lone No. 1-type possession receiver. With Robby Anderson's route-running hips lacking (but his straight-line speed blazing), and Jamison Crowder holding down the slot as the offense's X-factor, Enunwa's importance to the offense cannot be overstated.
Only once has the big-bodied wideout played a full slate of games. If he does it in 2019, he'll amass 1,000 yards and 75 grabs.