Kyrie Irving is every bit as talented as he is unique. The Nets will make the most of his talents; the borough of Brooklyn will match in his eccentricity.

A lot of pressure is on Kyrie Irving's shoulders.
Sunday's four-year, $140 million agreement with the Nets officially signified a new era in Brooklyn. Concurrently, it meant a sudden ending to D'Angelo Russell's chapter.
Replacing perhaps the most beloved Net since Jason Kidd will be an immense responsibility — even for a player with as much talent as Kyrie. What D'Angelo Russell meant to this franchise is almost indescribable. His leadership, go-to scoring and embracement of the Nets culture helped Brooklyn step up to the plate to make the splashiest move in franchise history.
However, as the old saying goes, when one door closes, another opens; and I've gotta say, the surprise behind door No. 2 is pretty enticing.
For a systematic coach like Kenny Atkinson, it's important to have the right guy leading the pack. Almost every possession within the Nets' offense starts and ends at the lead guard position. Every skill matters — efficiency, the involvement of teammates, shooting, scoring off the drive and even off-ball movement. Finding a point guard who can provide all of this is damn near impossible. It's why we have seen so many guards cycle through Brooklyn's developmental system throughout the years. It's almost like hunting down the perfect pair of running shoes.
Picture yourself at the store trying to find some new runners. Slipping on that first pair, they feel great initially. But after taking a couple of steps, something isn't right. They kill your arches. You turn to that Foot Locker employee and ask, "Hey … sorry to bother, these shoes aren't working for me. Can I try out those shoes?"
In response, that Foot Locker employee rolls his eyes ever so slightly, mutters "sure," turns around quickly, and heads to storage.
Soon, you settle on the one. A pair of Nike Epic Reacts. You purchase those kicks and walk out that store smiling.
A few weeks go by and those Reacts begin to lose their luster. Perhaps they can't handle your daily seven-mile runs. Maybe they hurt the balls of your feet on leg day. They could be flat-out ugly. For whatever reason, that glitzy new appeal from the store is gone. At this point, you're devastated. You spent hard earned money on those kicks. But this isn't over …
Eventually, you find them. The perfect runners. You grabbed them on Zappos: a size 10.5 Nike Zoom Fly. They're light, balanced, and fit your foot like a glove. They're everything you could want and more. They were worth the wait.
With Kyrie Irving, the Brooklyn Nets — at long last — have their Nike Zoom Flys. He's the perfect fit; the man was built to lead this offense.
The fulcrum of Coach Kenny Atkinson's system is the pick-and-roll. Last season, Kenny's Nets ranked seventh in pick-and-roll frequency. In the postseason, that number jumped to number one out of all 16 teams.
Good news: our boy Kyrie was a killer pick-and-roll band-handler in 2018-2019, ranking within the 86th percentile. This shouldn't come as a surprise. The dude has the sickest handles in the game and can rain down shots from pretty much any area of the floor. It's worth mentioning that Irving's pick-and-roll numbers measured significantly higher than D'Angelo Russell and his 67th percentile of PnR craftmanship.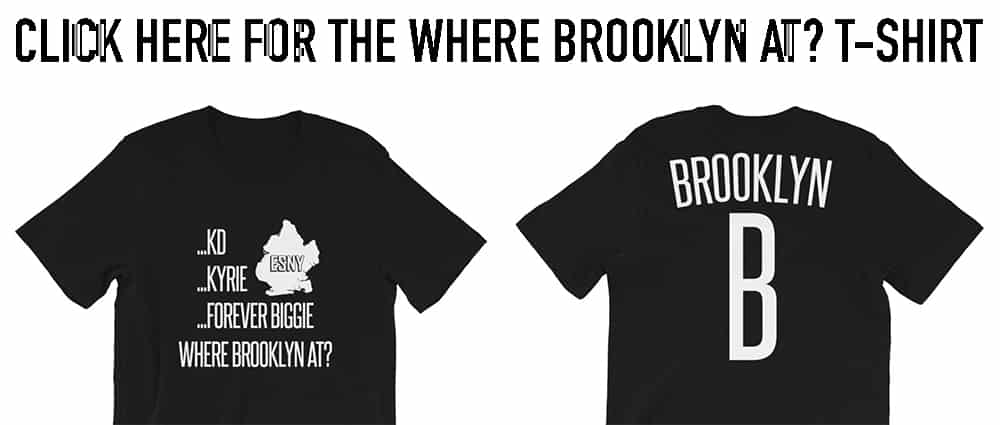 Kenny also puts a great deal of emphasis on isolation scoring — for good reason, too. The Nets have a plethora of guys who can create their own shots off the dribble: Caris LeVert, Spencer Dinwiddie, Joe Harris and now Kyrie Irving. Brooklyn ran the fifth most isolation possessions per game and scored a remarkably efficient 0.96 points per possession. This, of course, was with D'Angelo Russell, whose 49th percentile ranking suggests he's a league-average isolation scorer.
Brooklyn's new point guard provides more fuel to the fire in this category. Kyrie's 74th percentile rating placed him directly ahead of guys like LeBron James, Pascal Siakam and Blake Griffin. A lot of this pertains to his physical gifts. Kyrie is one of the league's fastest players, and it's easy for him to blow by defenders to get to the cup. Russell, for as crafty as he is, just doesn't have that burst.
Irving's shooting statistics off the drive reflect that skillfulness, too. Uncle Drew's 54.1% field goal percentage as a driver was a top-12 mark among players who qualified. Russell, meanwhile, was found further down this same list with a 50.8% field-goal percentage — still solid, by the way.
There were plenty of other statistics in which Irving performed better than Russell: spot-up opportunities; scoring via off-ball screens. But to be clear, offense has never been the hold-up with bringing Uncle Drew aboard.
At this point, Kyrie Irving is better known for his off-court theatrics than his on-court production. Out of respect for Brooklyn's new PG, I won't be delving into last season's hoopla. Just know that the blame for Boston's failures shouldn't entirely be placed on Kyrie's shoulders.
Reports suggest that the 27-year-old point guard never truly felt at home in Boston. Keep in mind, he didn't choose the Celtics. He came to Boston via a midsummer trade with the Cleveland Cavaliers. Kyrie brings a different type of vibe. He's not a seamless fit into every destination.
Maybe I'm being overly optimistic, but I truly believe that things will be different in Brooklyn. There are so many things that make the Nets special: an excellent training staff, depth to support Kyrie should he miss time, his best friend in the whole entire world, Kevin Durant. But most of all, Kyrie will finally stumble upon what he's searching for.
A permanent home.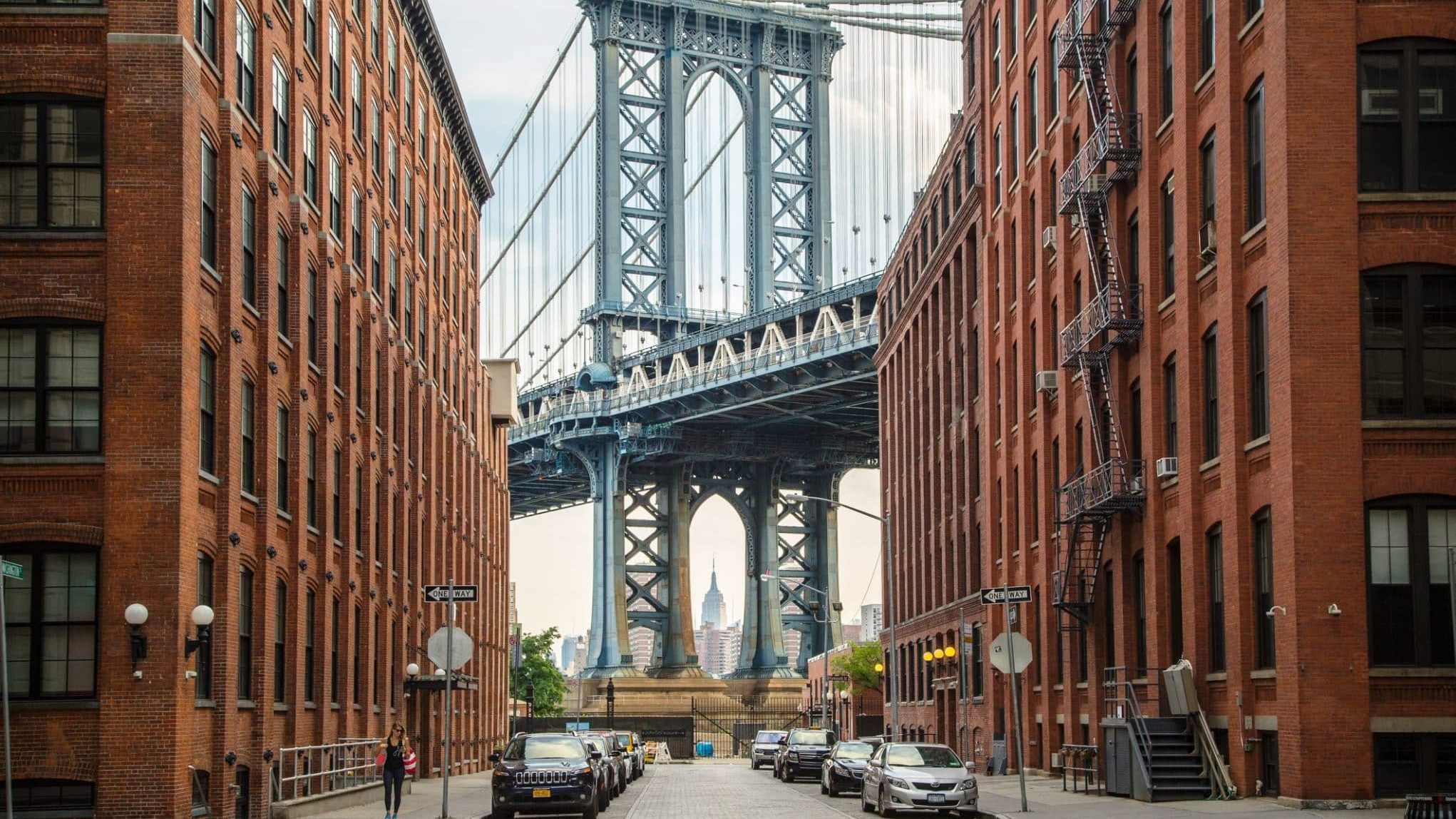 Brooklyn is every bit as eclectic as it is diverse. As the new blends in with the old, the borough is continuously transforming. Even so, that strong feeling of family never dies amidst the changes.
Brooklyn is a densely populated area — census has the quota at 2.58 million as of July 2018. With so many people packed into a 69-mile radius, it's fairly easy to seek out friends with similar interests, viewpoints, and personality. Hell, you're literally and figuratively living on top of each other.
Brooklyn has just about every type of entertainment imaginable: food, theatre, museums, gardens, comedy, sightseeing, parks, clubs, rooftop bars, shopping … the list goes on and on. Each neighborhood within Brooklyn provides its own unique experience, and it's perhaps my favorite part of living here.
I, personally, live in a neighborhood called Bushwick. It's a pretty wacky area full of street art, buildings with tin roofs, and mom and pop stores. To many, it's the biggest up-and-coming area within Brooklyn. One of the better-known restaurants in my neighborhood is a pizza spot called Roberta's. Not long ago, Bill and Hilary Clinton ate at this famed establishment and took photos that went viral.
Just one block away is a little store called Aileayan. When you first walk in, it's tough to even decipher what the owner is selling. There's so much on display: jewelry, taxidermy, grand pianos, and old records. The place is cluttered. But what stands out the most is the walls — they're covered in hats from floor to ceiling. There's every type of hat available — bowlers, fedoras, floppy hats, etc. — and they're all crafted by hand.
While his product may be loud, the owner himself is quiet and reserved — especially as customers peruse his store. However, if you can nudge him into chatting about his craft, the man is an open book. He'll go through every step of the process in designing luxury hats, and it's a treat to listen to. If you're really lucky, he'll take you behind the scenes. In the back of the store, he's got every machine imaginable to put together these felt masterpieces.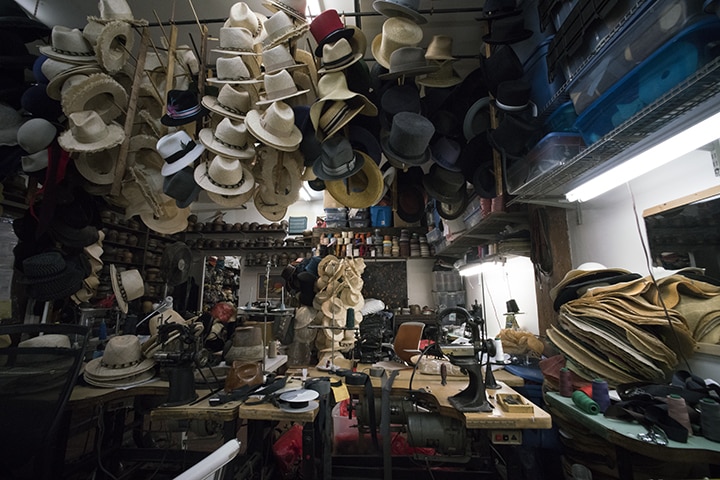 Last time I was there, the owner disclosed he was designing hats for Disneyworld. Yes, THE Disneyworld. Sure enough, there were 70+ molds of Mickey Mouse ears. Some were fully completed; others were at the very beginning stages. This 800 square foot experience is just one example of what makes Brooklyn so special. It's full to the brim with a distinctive personality and one of a kind passion.
Walk another block and you'll find an even stranger experience: Catland, an occult bookstore. That's right, there's a freaking witchcraft store in Bushwick. Seriously. You can buy spellbooks, something called "Dragon's Blood Resin," tarot cards, and tons and tons of potions. If that doesn't scream Kyrie Irving, I don't know what does. The man walks to the beat of his own drum, and to me, it makes him authentic. If there's one place in the world where Kyrie can be embraced for his off-kilter ways, it's Brooklyn.
Keep in mind, this is just one three-block radius within his new home. There's so much more to explore; so many new experiences. For Kyrie, perhaps that's the thing that hooked him in the first place. Maybe it's that community feel that sucked Kyrie in. Or maybe Brooklyn satisfies his sprawling interests.
We'll never know the true source of Kyrie's problems in Boston, but I wonder if the perceived notion of playing in basketball heaven rubbed Irving the wrong way. All year long, we heard about how the Celtics were built to dominate the next decade; how Boston was once again the center of basketball; how Brad Stevens was the league's best coach; and how anyone, and I mean anyone, could fit into what Boston was building.
There's a chance that Kyrie was pushed away by that overwhelming narrative of perfection. There was no room for Irving to make mistakes; no avenue for him to carve out his own lane. Irving was simply instructed to pick up the pieces for a historic franchise and lead the Celtics to victory like so many before him. He was just another superstar on the assembly line — placed on this Earth to win chips in Beantown.
Now, he's in a situation where he can be Brooklyn's hero. Since moving from Newark, New Jersey, the Nets have never really had a star as magnanimous as Kyrie. My guess is that Irving becomes beloved in Brooklyn — quirky personality and all.
As a Net, Irving will get the chance to grow through his flaws and become a better man. Brooklyn's culture is built to take guys like Kyrie in and groom them into leaders. Off the floor, he'll be able to exercise his mind extensively and build a circle of like-minded individuals. As Kyrie recently said, "home is where the heart is."
Even with a population exceeding 2.5 million, there's ample space for Kyrie Irving to carve out his own little home in Brooklyn. His yearning heart will soon be fulfilled.
Kyrie Irving gave the fans in Brooklyn an opportunity by picking the Nets in free agency. Those same fans should return the favor. Kyrie Irving is worthy of a second chance. Be great, No. 11, the city's yours.