Newest Brooklyn Nets acquisition Kevin Durant reportedly left the Warriors due to not feeling respected in the organization.
On Sunday night, superstar Kevin Durant decided where he'll be playing basketball for the coming years. He ultimately signed a four-year, $164 million deal with the Brooklyn Nets, as did superstar point guard Kyrie Irving for four years and $141 million.
But why did Durant decide that leaving the Warriors was the best move for himself? Why would he leave a team that he went to three-straight NBA Finals with, winning two in the process?
Well, for one, the reported lack of respect could've played a role.
According to Marc J. Spears of The Undefeated, the drama within the organization didn't garner a whole lot of respect for the superstar.
"When asked about all of the negative things that transpired with Durant and the Warriors over the past year," Spears wrote, "a source close to Durant said: 'All that showed a lack of respect for one of the greatest players to put that uniform on and the fact that he took all that abuse and still put his career on the line to help them win.'"
As was already known, there was some drama between Durant and Warriors forward Draymond Green. In November of 2018, the Warriors suspended Durant for one game due to an altercation with Durant.
According to Spears and his sources, we now know more details regarding that suspension.
"But what ultimately led to Green's suspension, sources said, was a remark in which he dared Durant to bolt in free agency next summer," Spears wrote. "Durant has a player option for the 2019-20 season, and the Warriors want their superteam intact for the opening of their new arena, the Chase Center, in San Francisco next season.
"Green blurted to Durant something along the lines of, 'We don't need you. We won without you. Leave,' sources said."
Now the Warriors will be back to the original Green-Steph Curry–Klay Thompson trio they won a title with in 2015. Golden State will also add All-Star guard D'Angelo Russell, who they acquired in a sign-and-trade with the Nets.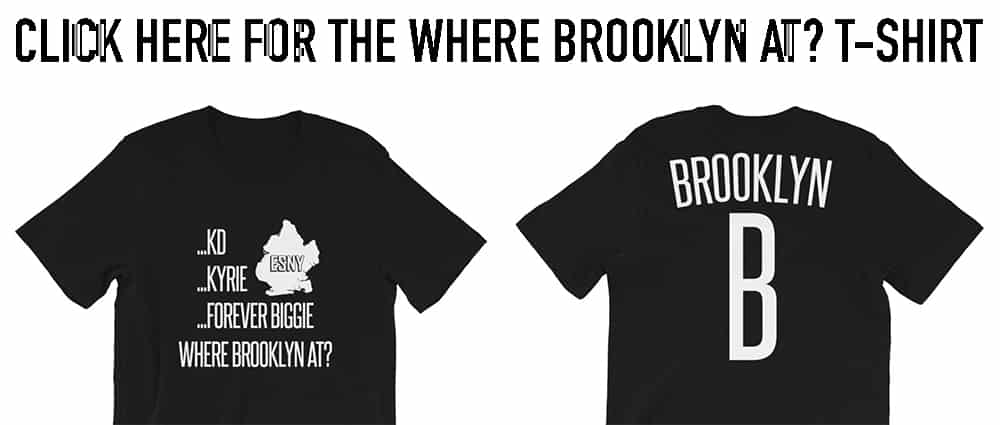 Follow Ryan on TWITTER