The Brooklyn Nets still need a gritty power forward. Marcus Morris, Al-Farouq Aminu, Thaddeus Young, and JaMychal Green could fit the build.

Slowly but surely, the Brooklyn Nets frontcourt is coming together. By dealing Allen Crabbe to the Atlanta Hawks, the Nets solved half of their problems: Taurean Prince is an immediate upgrade over his predecessor DeMarre Carroll. With three-point shooting skills and potential on defense, all signs point to Prince being the royal heir in Kenny Atkinson's system.
However, the Nets still have unfinished business at power forward. Although Prince can play the four, Brooklyn could use a big-bodied bruiser who can handle the job — full-time.
Brooklyn's ideal four brings defensive toughness — and perhaps some switchability — to the table. On top of this, the Nets need a four who can rebound the ball. Lastly, given that the Nets shoot a plethora of three-pointers, the power forward should space the floor.
Here are four free agent power forwards worth considering.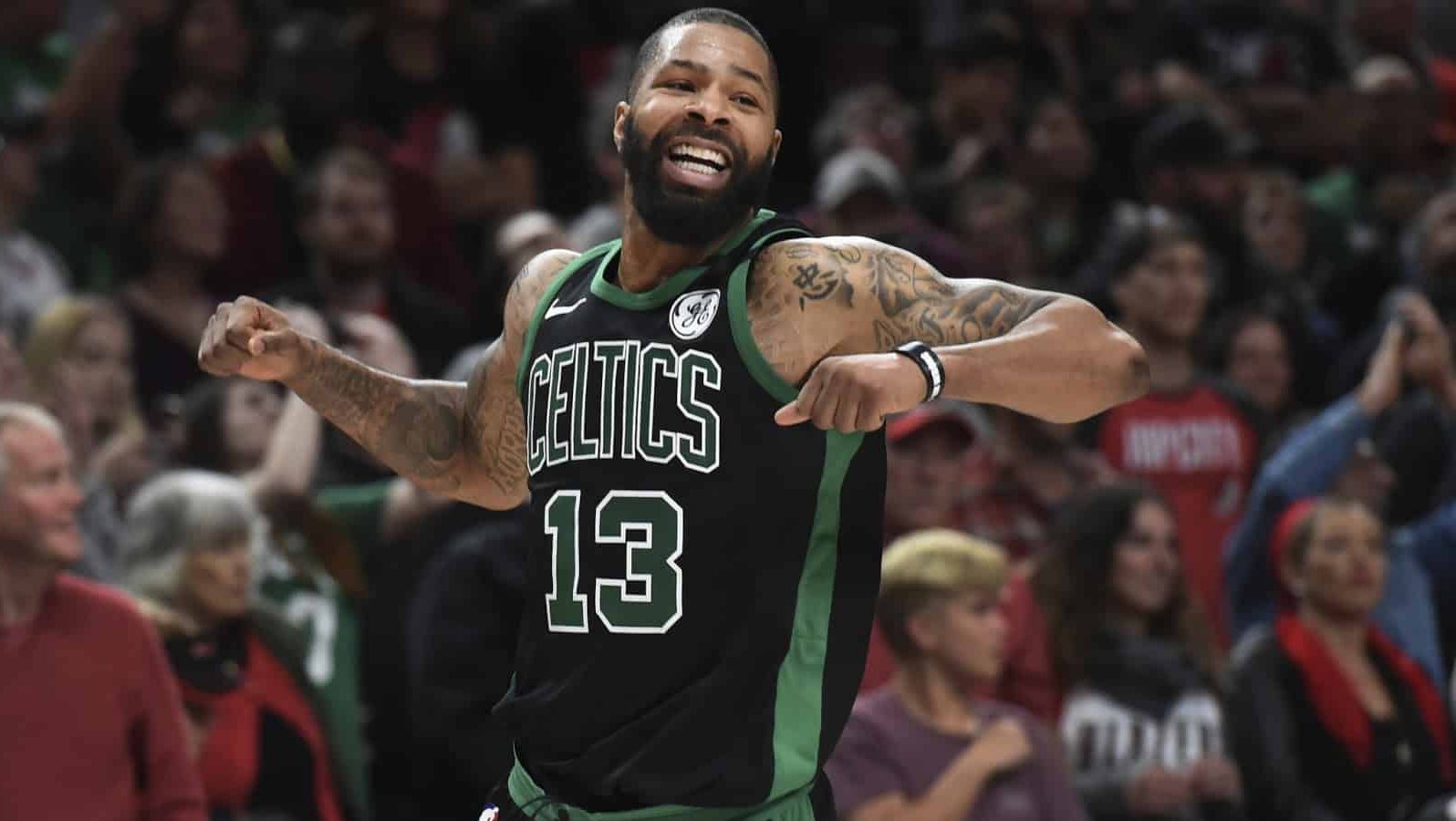 Marcus Morris
Of any player on this list, Marcus Morris may attract the most attention during free agency. According to Shams Charania of The Athletic, the market appears to be red-hot for the 29-year-old combo forward.
"Celtics free agent Marcus Morris will have strong interest as a second-tier free agent, with teams such as the Knicks, Kings, Lakers, Clippers and Bulls expected to be in pursuit, league sources said. Morris, 29, had arguably his best all-around season, averaging 13.9 points, 6.1 rebounds and 1.5 assists per game and serving as a versatile scorer and defender either as a starter or reserve. League sources say Morris remains open-minded about returning to Boston, which wants to bring Morris back but has several summer priorities such as Kyrie Irving."
Marcus Morris brings capital T toughness to the table. At 6-foot-7, 235 pounds, Morris is built to match up with a variety of different players. His muscular frame leads well into low-post defense. Off-ball, he's not as pristine and is prone to mental lapses.
Even with all of the talent on the Celtics' roster, Marcus Morris was one of Boston's better offensive players. An early All-Star candidate, Morris had himself a fine season: 13.9 points, 6.1 rebounds, 44.7% from the field, and an enticing 37.5% from three.
He's more than capable of creating his own shot from pretty much any area of the court. However, there's a part of his game that is relatively unknown. Morris is secretly a tremendous player without the ball in his hands.
Last season, Morris ranked within the 96th percentile as a scorer coming off off-ball screens. That's brilliant; his ability to generate looks away from the action would fit tremendously in Atkinson's motion-heavy system. Even better: Morris was an above-average pick-and-roll screener, scoring 1.32 points per possession and ranking within the 89th percentile. A heavy majority of Brooklyn's possessions start with the pick-and-roll, so Morris' apparent fit seems like a match made in heaven.
He can get a little trigger happy on offense and his value is sky-high after a career year in Boston. Most of the teams sniffing around Morris are looking for a splashy move to sell to their fans (i.e. the Los Angeles Lakers). There's a chance Morris isn't worth his upcoming payday. However, if the price is right, Marcus Morris is Brooklyn's ideal guy.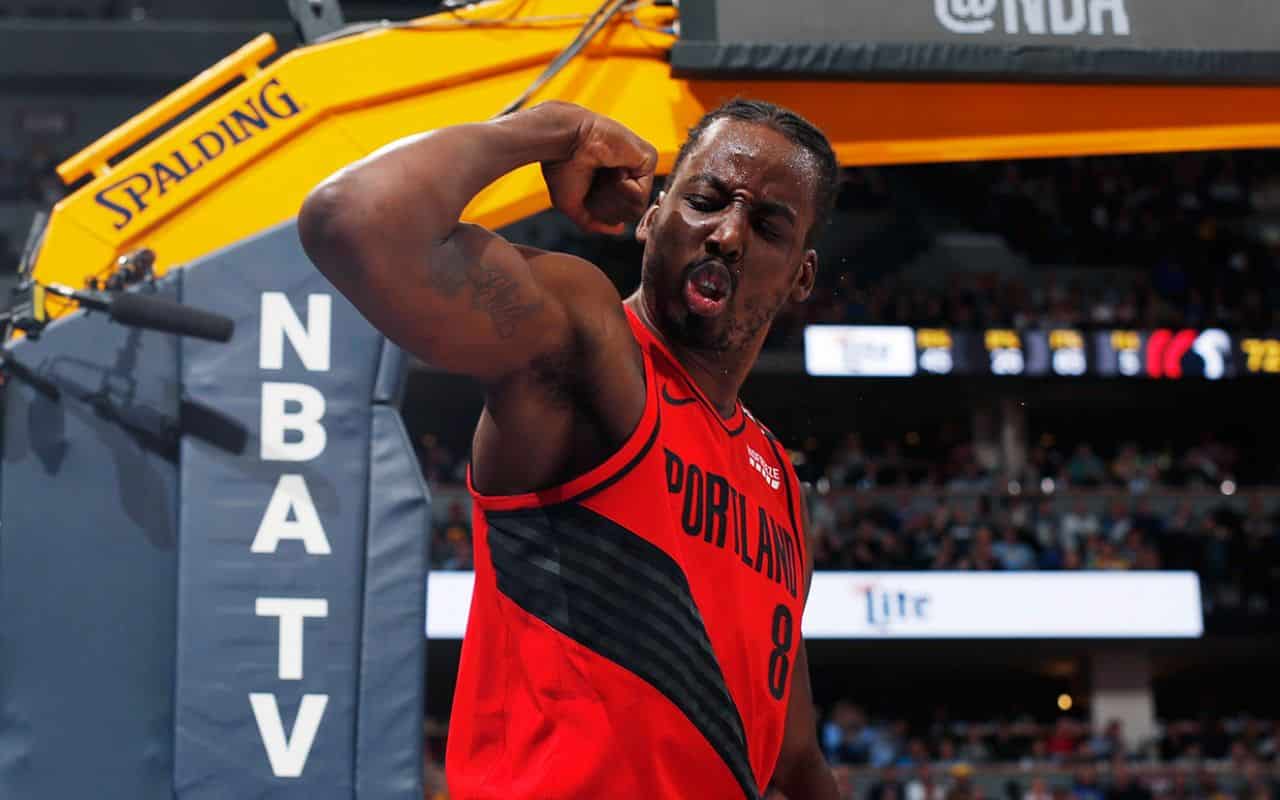 Al-Farouq Aminu
Ding ding ding! We have a winner!
Looking at The Chief's stats, you may think "eh, nothing special." To be fair, 9.4 points, 7.5 rebounds, and 1.3 assists in 28.3 minutes doesn't exactly scream "once in a lifetime talent."
While his offensive numbers fail to jump off the page, his value is found on defense. Last season, Al-Farouq Aminu held opponents to a solid 59.3% field goal percentage within the restricted area. At 6-foot-9 with an outrageous 7-foot-3.5 wingspan, Aminu's measurements allow him to be a deterrent against big men. However, he's tremendously light on his feet and can hang with guys all the way to the three-point line. That combination of size, dangling arms, and footwork makes Aminu a monster at containing drives.
Judging by Chief's regular-season matchup statistics, he's excellent at guarding quick wings and burly power forwards. In 144 total possessions, Aminu held LeBron James to 4-of-20 shooting. Against Paul George, Aminu forced the OKC MVP candidate into an ugly 2-for-11 in 104 total possessions.
Aminu continued his masterful defense during the postseason, picking up Paul Millsap for a majority of the seven-game Western Conference Semifinals series. Millsap, who had a truly spectacular postseason (especially from the post), struggled mightily against Aminu. In 238 total possessions, Millsap went 12-for-34 (35.3%) in the face of Chief's coverage.
Even though it feels like he's been in the league forever, Al-Farouq Aminu is somehow only 28 years old. He shot 34.9% from deep last season, but his stroke comes and goes. Unlike some iffy shooters, when that three-ball isn't falling, Aminu still finds a way to make an impact on offense through timely cuts and constant pressure on the offensive glass. His Game 4 performance against Denver was quietly one of the better postseason performances by any Trailblazer. Look at how hard he crashed the boards!
Similar to Morris, he's one of the better pick-and-roll screeners at the combo forward position. Last season, Aminu was responsible for 1.32 points per possession as a roll man and ranked within the 93rd percentile. The Nets were a top-5 team in pick-and-roll possessions per game. Starting to see why I'm high on guys who screen well?
Unfortunately for Brooklyn, early reports suggest that Portland is highly focused on bringing Aminu back. Per Jason Quick of The Atheltic, extending Aminu will be a priority this summer. However, given Portland's… precarious?… cap situation, there's a good chance that the two parties reach an impasse.
Aminu is still young, defends multiple positions, and is a capable three-point shooter. That collective skillset will always hold value in today's league. In terms of low-cost 4s, there may not be a better option than Al-Farouq Aminu.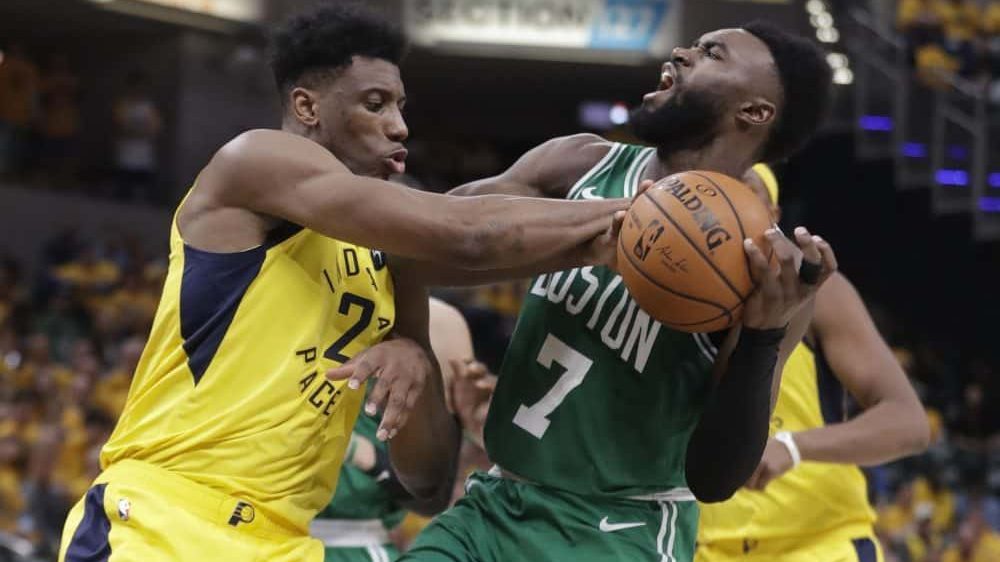 Thaddeus Young
Thaddeus Young has already enjoyed a brief stay in Brooklyn. From 2014-to-2016, Young played in 101 total games with Nets during the dark days of the franchise. In a way, this is pretty comforting for Brooklyn: they know exactly who they are getting.
For those of you who need a reminder, Thad Young is a crafty lefty who flat out owns the low-block. With soft hands, a pocket full of spin moves, and a sense of timing that would make Bradley Cooper jealous, Young was built to dominate with his back to the basket. Last season, Young canned a healthy 62.7% of his looks from 5-feet or closer.
As a shooter, his stroke is inconsistent. Three years ago, Young shot 38% from deep. He followed up by shooting 32% from three the next season. Last year, Young canned threes at a slightly below-average 34.9% clip; this percentage is probably closest to who Young is as a shooter.
Young's defense is where it really gets interesting. Remember how I mentioned that Thad has quick hands? Well, they lead even better into his defense.
Thad Young averaged 1.5 steals per game last year — the 19th highest mark in the league. This wasn't a fluke; it's right in line with his career average. Young has worked hard to make himself a plus defender, and it will greatly extend his prime. He's a big reason why Indiana was a defensive powerhouse.
The market is weirdly cool for Thaddeus. He could procure multiple issues in Brooklyn. The Nets were one of the worst post-up teams in the association and didn't have any strong defenders. Sure he's been here before, but that doesn't mean he's worth crossing off. Brooklyn is a winning franchise now. They could actually make the most of his contributions.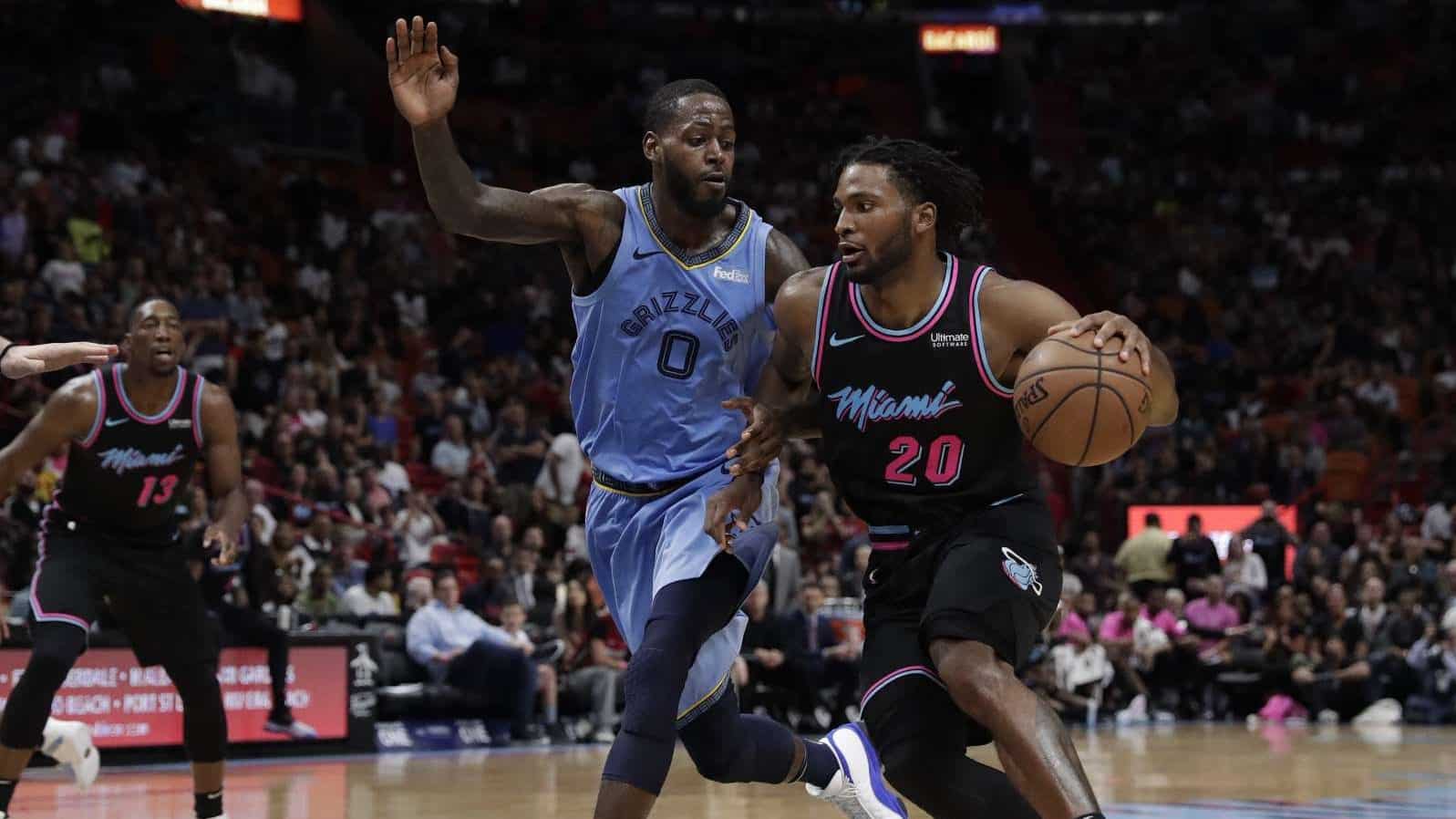 JaMychal Green
Let me just say something. It's always, ALWAYS a good sign when a player has his beat reporters feeling infatuated by his impact.
To the credit of Jovan Buha of The Athletic, there's certainly reason to be excited about JaMychal Green. Green arrived in Clipperland via a trade deadline swindle with the Memphis Grizzlies. Even in just 24 total games, JaMychal made an immediate impact in LA by averaging 8.7 points, 6.5 rebounds (!!), and 1.1 assists in only 19.6 minutes.
In a broader sense, JaMychal Green is a 3-and-D player. At 6-foot-9, 227 pounds, and with a 7-foot-2.5 wingspan, Green was meant to handle multiple responsibilities on defense. On top of this, he's a powerful athlete, giving him a clear advantage on the glass. Last season, Green produced an elite 1.44 points per possession via putbacks and ranked within the 95th percentile.
Perhaps even more enticing is Green's range. Since entering the NBA, Green has worked hard to make himself a threat from behind the arc. JaMychal finished the season at 40.3% from deep. Green is the best outside shooter on this list and it's not particularly close. I mean, c'mon, the dude was hitting sidestep threes versus the defending champs.
JaMychal Green has that in his ??!? Sheeeeesh. #Clippers up 15 on the #Warriors in the third. #LACvsGSW pic.twitter.com/AVP04Gwqzs

— All Around (@nbaoutsiders00) April 25, 2019
If 28-year-old JaMychal Green falls into Brooklyn's hands on a low-cost deal, consider that a big W for Sean Marks.
Honorable mention: Bobby Portis
Bobby Portis is a balanced offensive player who brings toughness to the floor — especially on the glass. However, his defense is lacking. At 6-foot-11, you'd expect him to be a decent rim protector. Unfortunately, the guy averaged just 0.4 blocks last season. That isn't just bad, it's horrendous. There's a reason he fell out of favor in Chicago and there's a good chance it happens again in Washington. At best, Portis is worth a flyer in Brooklyn. Nothing more, nothing less.