While C.J. Mosley has flown under the radar during this wild New York Jets offseason, his numbers suggest big things for him in 2019.

Le'Veon Bell has attracted most of the attention as the "main attraction" of the New York Jets offseason. And, for good reason—he's a superstar. But he's not the only one making his way to Florham Park. The addition of C.J. Mosley is one that I don't think has gotten enough buzz as a major difference-maker for the Jets.
The Alabama product brings abilities to the table that the Jets have been missing at inside linebacker for a long time. They've had leadership and intangibles in David Harris. They've had tough run defense in Demario Davis and Avery Williamson. They've had athleticism in Darron Lee.
What they haven't had? All of those things wrapped into one player.
C.J. Mosley is that dude.
Let's run through some of the numbers that showcase the impact Mosley can have for Gregg Williams' defense.
Communication
Mosley should do a lot to help minimize the communication issues that have plagued the Jets defense.
In 2018, the Jets allowed 27 completions of 20-plus yards on "short" pass attempts (as classified by the official play-by-play description). That was the third-highest total of such plays allowed in the league. They allowed 25 of those passes in 2017, which was second-worst in the league.
Far too often, teams were picking up chunk gains on shallow throws, taking advantage of gaping holes left open in the middle of the defense.
Darron Lee, now a former Jet, was often a huge part of those breakdowns. While he had a somewhat improved season in 2018, he still was a weakness in the defense due much in part to his consistent role in coverage breakdowns.
It wasn't just Lee, though. Nobody on the defense should be off the hook for the gargantuan amount of breakdowns that occurred. The Jets simply have broken down in coverage way too often over the past few years.
Thankfully, Mosley's superb intangibles and on-field leadership should go a long way towards solving these problems.
Over the last two seasons combined, the Ravens allowed only 23 completions of 20-plus yards on short passes. That total ranks as the lowest in the league.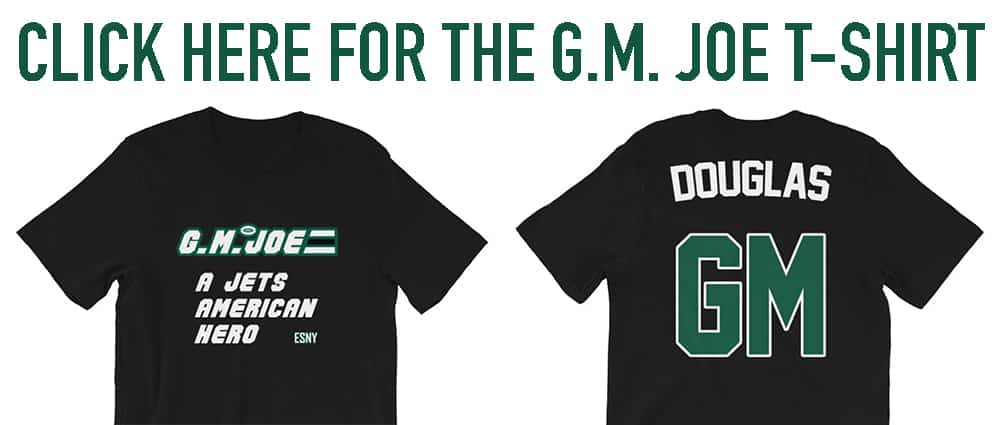 Of course, we don't know for sure exactly how much of a role Mosley played in producing that number. Baltimore has a very talented defense and a great coaching staff. It's all speculation as to how much of a part Mosley played in helping the Ravens achieve that ranking.
However, we can be fairly certain that Mosley, at the very least, played an important role in Baltimore's success with preventing those big plays. His IQ and leadership are both endlessly lauded by those who have played with or coached him. When you watch his tape, his elite football mind stands out glaringly.
It seems like a good bet that the addition of Mosley will be a huge stabilizer for a defense that has needed one.
High Floor
The Jets really shelled out for Mosley. They gave him a deal that absolutely clobbered Luke Kuechly's previous high at the off-ball linebacker position. It was arguably a more position-redefining deal than any other signed in the league this offseason.
So, when you make such a game-changing investment into one player, you better have a great deal of confidence that guy is going to give you a strong return on your investment.
Fortunately, Mosley carries the exact type of profile that suggests he will have a high likelihood of maintaining his past level of play for a long period of time going forward.
First off, Mosley plays a style that should age well. While he is a solid athlete, he relies primarily on his instincts and preparation to thrive. A player who relies on his brain should have a good chance to stay close to his peak level of performance for a relatively long time.
Even so, Mosley should still have plenty left in the tank athletically. His first year with the Jets will be his age-27 season, so he should still have at least a couple of years left in his athletic prime.
He also carries a strong track record of durability. They say the best ability is availability, and Mosley brought it to the table in Maryland. He played in 80 out of a possible 83 regular season and playoff games for the Ravens, including three seasons of perfect attendance. He never missed more than two games in a season, and only missed one in 2018.
You'll never find a player who is an absolute slam-dunk lock to produce, because the simple fact is, nobody is immune from the risks of professional sports. The worst can strike anyone at any time.
However, some players are certainly easier to rely upon than others. Mosley brings about as high a floor you can ask for in a big-money free agent acquisition.
Splash Playmaking
Standard box score stats never tell close to the whole story (especially for defensive players), but it is nice to have guys who can load up on the flashy plays.
For all of the gritty and intangible stuff that Mosley brings to the table, he is just as much of a standout when it comes to producing the eye-popping plays.
As a comparison, here is a look at how Mosley compares to Darron Lee and Avery Williamson in big play production on a per-16 game basis.

Just about across the board, Mosley takes the cake easily. He is only average-ish for the position when it comes to his blitzing ability, but fortunately for the Jets, they have a high-level blitzing inside linebacker in Williamson.
Mosley stands out just as much when you stack him up against the rest of the players in the league at his position.
Listed below are Mosley's career totals in a few different statistical categories, and his ranks among inside linebackers since 2014.
Third/fourth down run stuffs: T-2nd (16)
Interceptions: T-3rd (9)
Passes defended: 3rd (35)
Third/fourth down passing game stops: 3rd (40.5)
Quarterback knockdowns: T-4th (32)
Tackles: 4th (597)
Touchdowns: T-5th (2)
Tackles for loss: 5th (43)
Fumbles forced: T-9th (6)
Fumbles recovered: 9th (5)
Total run stuffs: 10th (114)
"Run stuffs" are tackles in the run game for two yards or less and no first down. "Stops in passing game" are a combination of tackles short of the sticks, sacks, and passes defended on third or fourth down.
To add in some more spice: Since 2014, only three players in the NFL have accumulated 500-plus tackles and 30-plus passes defended—Luke Kuechly, Bobby Wagner, and C.J. Mosley.
You never want to fall too deeply in love with the numbers. However, when a player is consistently near the top of the leaderboard in such a wide range of categories, it's a strong sign that they truly are, quite simply, a major stud.