The New York Jets drafting and eventual deployment of tight end Trevon Wesco fills a massive yet sneaky need for 2019.

With the 121st pick in the 2019 NFL Draft, the New York Jets select Trevon Wesco, tight end, West Virginia.
What? A tight end with Chris Herndon, Jordan Leggett and Neal Sterling already in-house? Hey Mike (Maccagnan), are you actually unaware of the massive holes appearing on your offensive line?
Oklahoma guard Ben Powers was available, chosen by the Baltimore Ravens two slots later. Wake Forest guard Phil Haynes was ripe for the picking, who was snagged three picks after Wesco. Guards Wes Martin and Michael Jordan (yes, MJ) also turned out as fourth-round guards after the 121st selection.
Despite my personal quest to push the offensive line need three years running, the West Virginia product fits a dire Jets need. Best yet, he doesn't even play the same position as Herndon.
Adam Gase doesn't carry a fullback. Even with the fullback on the roster, the NFL tight end always requires two broken-up positions:
The vertical-threat receiving tight end
The H-back blocking tight end
Number two was desperately lacking prior to Wesco's arrival. As much as anybody could love Eric Tomlinson, a No. 1-type body was required.
The Jets tight end depth chart now breaks down like this:
Vertical-threat receiving TE:
Chris Herndon
Jordan Leggett
Trevon Wesco
Neal Sterling
H-back blocking TE:
Trevon Wesco
Eric Tomlinson
Neal Sterling
Wesco, 6-foot-3, 267 pounds, should immediately fill the No. 2 tight end role. While he'll rarely line up wide in a Y iso situation (like Herndon), his versatility flies well under the radar.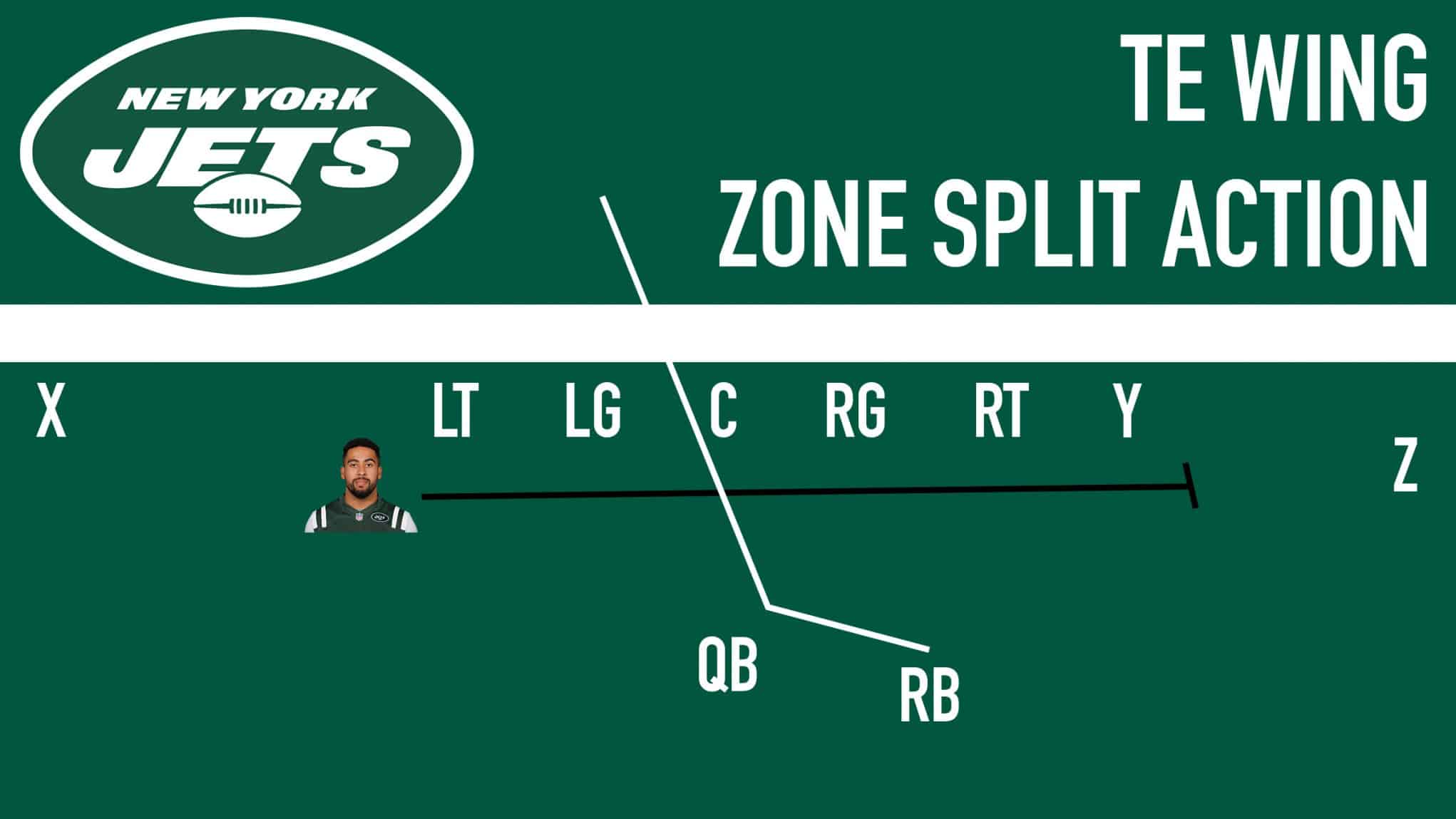 Wesco's top rushing attack action will come serving the zone split action.
As that No. 2 tight end, the better blocker, he'll often line up as the wing TE or even the H-back and split to the weak side.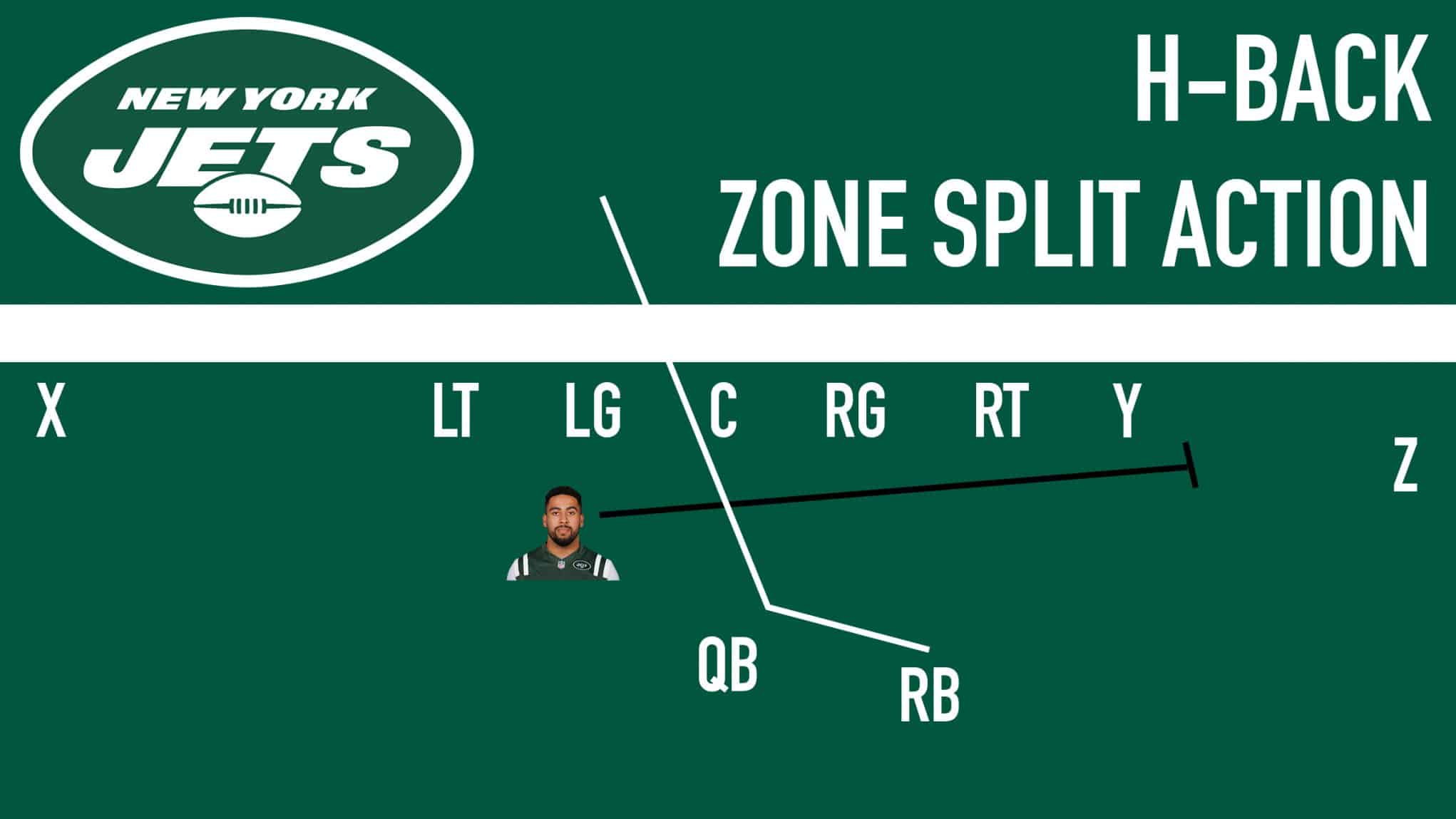 Within Gase's zone-rushing attack, Wesco's prominence will be on full display (perhaps not during the broadcast, but rather football reality).
Another Wesco fit is triggered when Gase shifts to a man-blocking principle (which he does quite frequently). It mirrors a Rob Gronkowski favorite up in New England.
The TE wham usually also comes out of the TE wing or H-back scenarios and allows Wesco's big frame to help the offensive line in extraordinarily underrated fashions.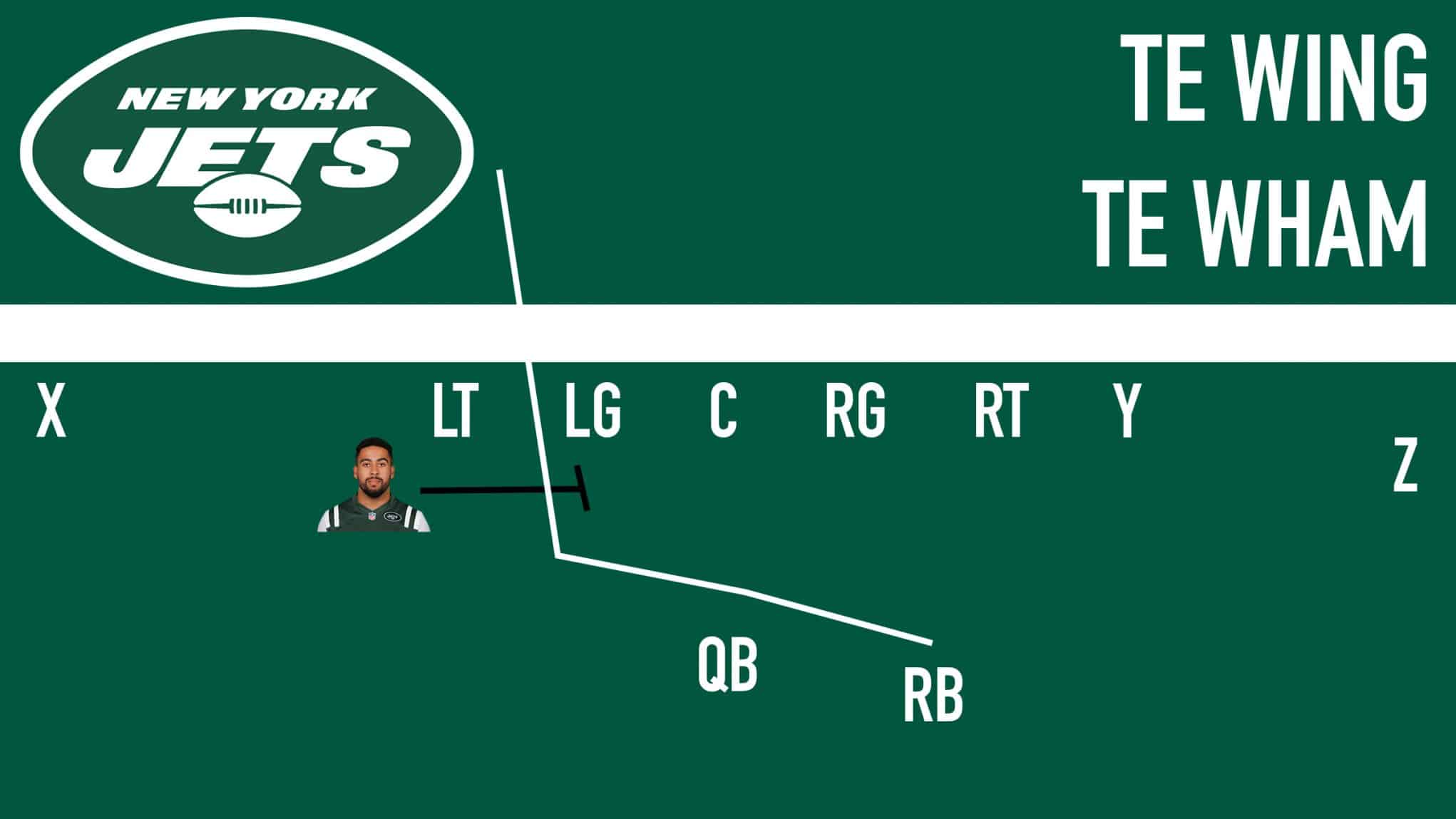 Working as a trap block, the wham is often used in counter or misdirection-type situations that are right up Le'Veon Bell's alley.
Bell's ultra-patient running style thrives when the play-caller leans on draws, counters and misdirections, plays that allow him to size up the defense and play cat-and-mouse games with second-level defenders.
Of course, Wesco's straight-ahead blocking will also be heavily utilized. A common package that could be deployed, working for both the rushing and passing game, will feature Wesco as the in-line tight end with Herndon as the Y-slot.
The look will force the defense into uncomfortable positions. Needing to throw the strong safety in a single-high look or a linebacker in the slot is something better left not done, yet Wesco's dominant run-blocking presence with dangerous hands allows it to become reality.
There's no question that 11 personnel is not only Adam Gase's base offense, but the NFL's base in 2019. This means the rookie will only see the field when Herndon needs a blow, an important rushing play is ordered up, or the illusion of a run (play-action) is required.
Make no mistake about it, though; 12 personnel with Wesco playing a critical part will dominate stretches of New York Jets games in 2019, and he'll contribute by helping an underwhelming offensive line in the rushing game as well as Sam Darnold through the air (when necessary).
.@nyjets @TrevonWesco #BabyGronk and I am not joking. He can do more for this new #JETS offense than any one player. @LeVeonBell will love what he will do for his game. #BaldysBreakdowns pic.twitter.com/dQMeVS4mr6

— Brian Baldinger (@BaldyNFL) April 27, 2019