New York City FC keeper Sean Johnson allowed the least goals in the MLS since scoring an own goal against Minnesota United.
It was in front of more than 19,700 fans. Minnesota United was playing their first match at their own stadium, Allianz Field, meaning this night was too hyped up to make any mistakes.
But that's when it happened.
New York City FC defensive midfielder Ebenezer Ofori passed the ball back to his keeper Sean Johnson in their encounter versus Minnesota on April 13, 2019.
Darwin Quintero rushed from outside the box to pressure Johnson. On most days, the American would've controlled the ball or boomed it up to midfield. But on that day, he couldn't control his teammate's pass and caressed the ball back in his own net.
Johnson flew backward to try to save himself from this heartache but only hit the post. He sat by the goal-line. His face said it all. "It hurt."
The Minnesota fans roared at the goal. The cameraman caught a NYCFC fan with his hands over his mouth in disbelief. Game commentator Taylor Twellman said, "That's a moment he wants to forget for the rest of his life."
But you can bet that moment was clustering in Johnson's mind the rest of the week. Before even going into the week, minutes after the match, the Georgia native had to face reporters.
"Going back into the play there's no point in making excuses," he said in an interview after the game, via the club's Twitter account. "Mistakes happen, it's about responding to it. There's a lot of games left to play. The boys in front of me responded in a big way. I think all game everybody fought, guys came off injured giving everything.
"I'm really happy that everybody had my back today. Yeah, it was an important point for us but," he raised his voice, "I'm obviously disappointed to let the guys down in that moment. But these things happen, I apologized to them, put my hand up and we move forward."
He really meant it when he said "we move forward." About a minute later in the interview, Johnson laughed—yes, he actually laughed in an interview after making that mistake—when a reporter said it was in the mid-60s in New York compared to the cold weather in Minnesota.
"Yeah, I know, I'll give anything to be back there [in New York]," the former Chicago Fire man said.
Johnson fully recognized his mistake, without making any excuses, didn't let it hit his confidence instead had a fervent desire to make up for it.
I owe all the boys one tonight for having my back in a big way! Everyone gave everything to get back in the game and go back to NYC with a point! #NYCFC

— Sean Johnson (@SeanJohnGK) April 13, 2019
He did make up for it.
In the following match, Johnson bagged a clean sheet against D.C. United with two saves, one of which was a remarkable body-block. Then he notched another clean sheet against Chicago Fire with one save. And last weekend, Johnson only conceded one goal but didn't have to make any saves.
In total, the U.S. keeper allowed one goal in three matches after his error against Minnesota, which is the least goals conceded in the MLS during this timeframe.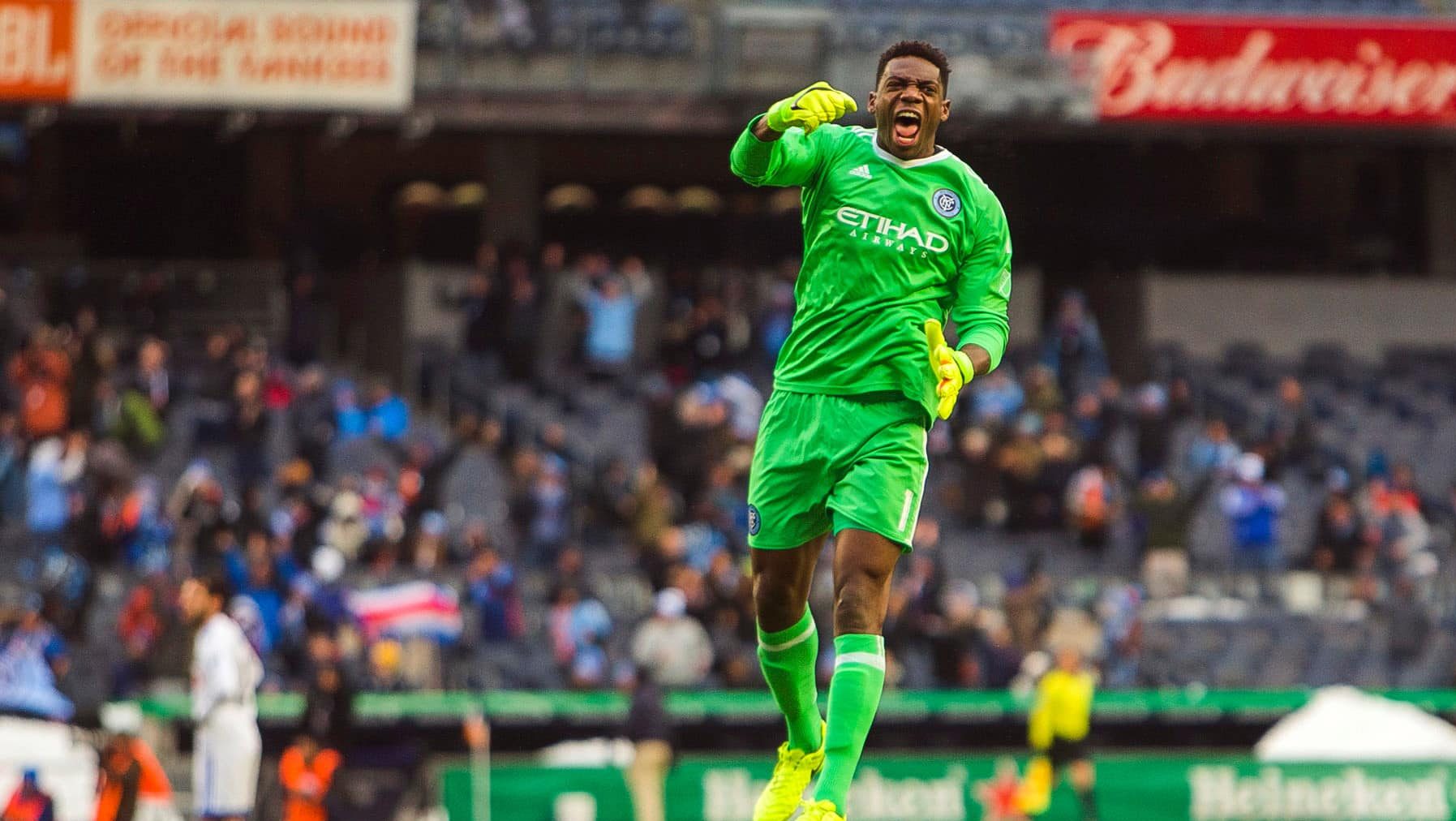 Not many keepers can say they only conceded one goal in the next three matches after making a mistake that cost their team a goal. Keepers' confidence usually goes down in that situation.
For example, after ex-U.S. international keeper Tim Howard fumbled a free-kick in a match versus F.C. Porto on March 9, 2004, Costinha scored the rebound. Howard was poor after this mistake and United ultimately released him in the summer of 2005.
But to be fair, Johnson hasn't faced many shots since the match versus Minnesota to say that his confidence is fully restored. He only had five shots directed toward his goal. The 29-year-old did a decent job, saving three of them and looked aggressive on corner kicks.
The Boys in Blue's next match is against the third highest scoring team and second placed team in the Eastern Conference, Montreal Impact, on Saturday away from home at 5 p.m. ET.
Perhaps in this match, Johnson will have the opportunity to show if he truly shrugged off his howler at Minnesota, not just with his hands but also with his feet.