The New York Jets depth chart post-2019 NFL Draft is here and it's quite revealing per solid strengths and overwhelming weaknesses.

The results are in: the New York Jets depth chart is officially updated.
After six picks in three days, general manager Mike Maccagnan added several solid bodies to the team's roster. Some will start immediately, others will plug into key special spots and some will fail to make the final 53-man cut in late August.
It's as certain as Tom Brady playing ball until he's 87 years old.
NFL Draft Additions
UDFA Signings
Greg Dortch, WR
John Battle, FS
Kyron Brown, CB
Santos Ramirez, SS
Jalin Moore, RB
Wyatt Miller, OT
Malik Reed, EDGE
Trevon Sanders, NT
Toa Lobendahn, C
Jabril Frazier, EDGE
Jeff Allison, LB
Justin Alexandre, EDGE
Kyle Phillips, DT
Jamey Mosley, LB
Fred Jones, DT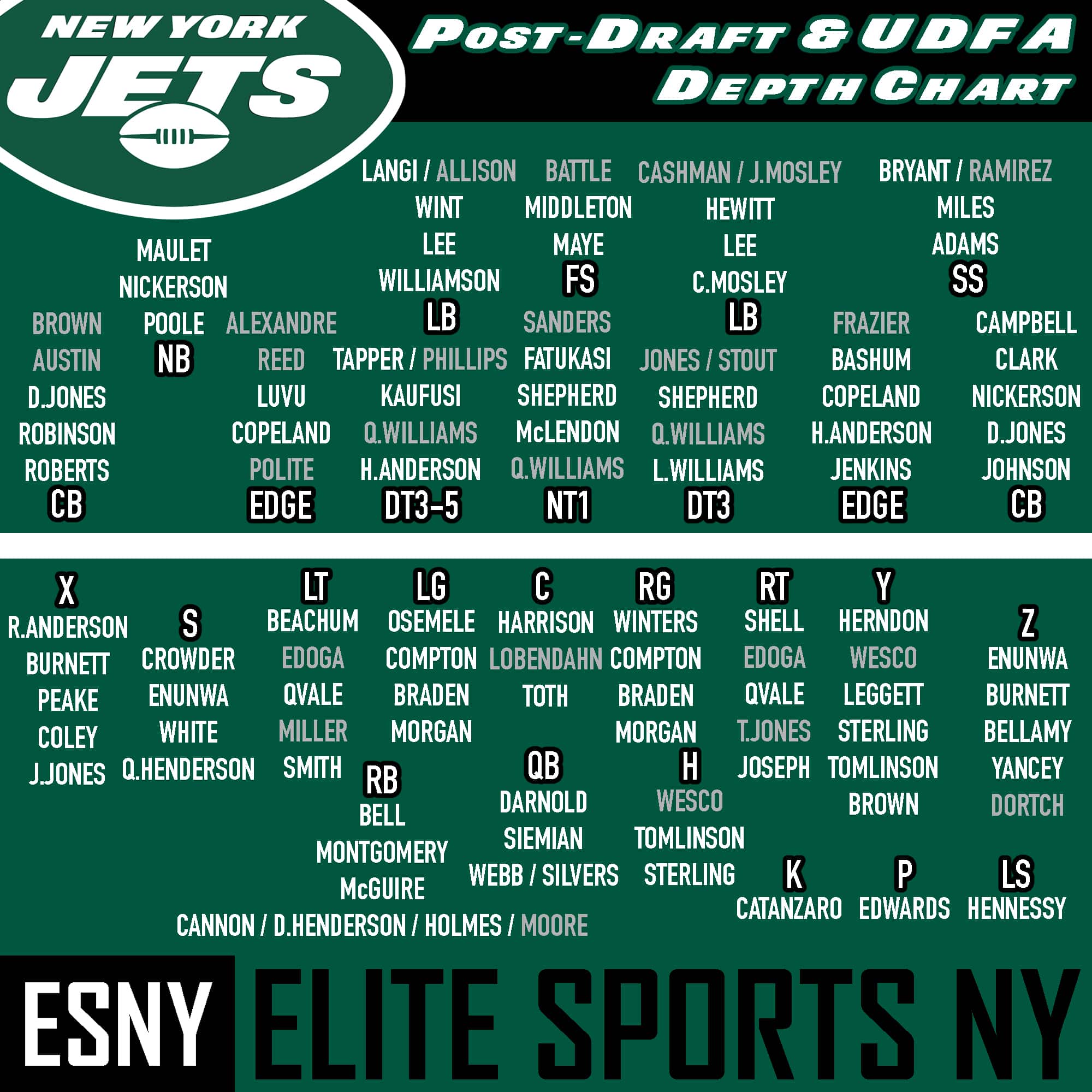 Quarterback
There isn't much to complain about here. Perhaps a more accomplished backup quarterback could be on the wish list, but let's face it: if Sam Darnold goes down, little else matters.
The Jets are Sam Darnold's team and that's that. The USC product represents the hopes and dreams of an entire organization and fanbase.
Running Back
D'Angelo Henderson
Valentin Holmes
Jalin Moore*
From weakness to strength, the Le'Veon Bell signing immediately changes the Jets running back fortunes.
Due to the Michigan State product's versatility, the 3rd-down back conversation doesn't really exist. Bell is a workhorse who represents the regular, goal line and 3rd-down back all wrapped into one.
Ty Montgomery and Elijah McGuire account for versatile backups who can also catch passes out of the backfield. Trenton Cannon can line up in the slot at times as the jet-sweep option but doesn't serve as a legit pass-catching threat.
Wide Receiver
DeAngelo Yancey
The depth isn't great but Quincy Enunwa, Robby Anderson and Jamison Crowder are more than enough for Sam Darnold (as long as the O-line is productive).
Slot
Greg Dortch*
Crowder is the undoubted slot man. Enunwa might actually be better, but as the starting Z, a back-up slot is still needed. Tim White and undrafted free agent Greg Dortch will each get a crack.
Tight End
If fourth-round Trevon Wesco turns out to be a player, the Jets tight ends are extremely healthy. That second vertical-threat Y is a must behind a burgeoning Chris Herndon.
H-Back
Trevon Wesco*
Neal Sterling
Adam Gase doesn't carry a fullback. He never uses a fullback. This means his tight ends serve as fullback, or H-back, when the set calls for it.
Eric Tomlinson is the de facto No. 1 blocking tight end at the moment. Can Wesco or Neal Sterling beat him out?
Tackle
Kelvin Beachum (LT)
Brandon Shell (RT)
Wyatt Miller*
Tyler Jones*
Dieugot Joseph
Third-round choice Chuma Edoga has to turn out to be a player. The offensive line requires competitiveness in July and August and a third-round spot must come through.
After Edoga, there isn't much. Brent Qvale is better served as a guard. Undrafted free agent Wyatt Miller is a man to watch.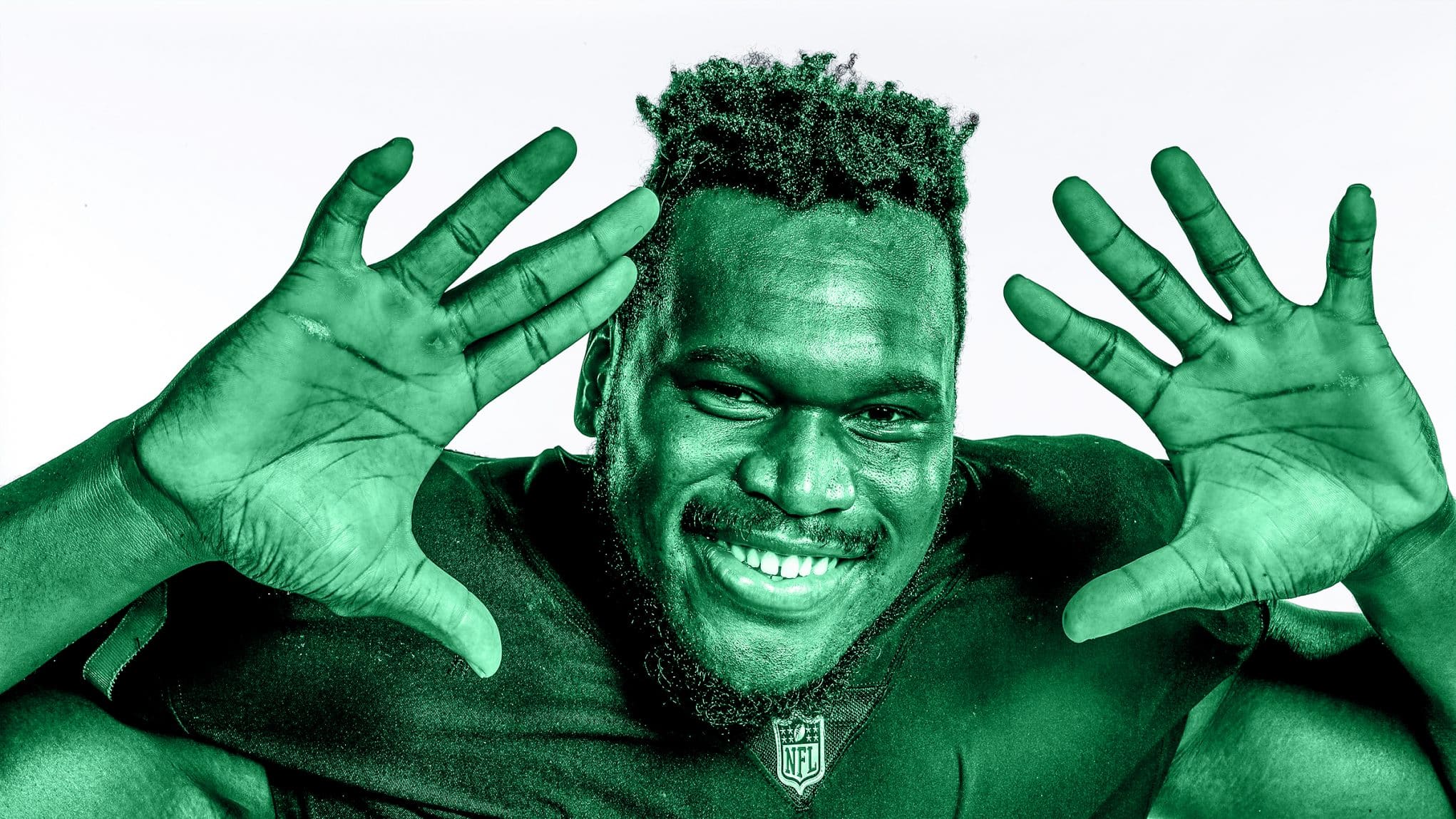 Guard
Kelechi Osemele (LG)
Brian Winters (RG)
Jordan Morgan
Ben Braden
Kelechi Osemele slides in for James Carpenter as the only change in the starting lineup. Tom Compton is an excellent third guard who adds depth.
Center
Toa Lobendahn*
Jon Toth
The weakest position on the roster is center. The Jets would be greatly risking the health of the offense if Jonotthan Harrison enters as the starter. A miracle is needed in the form of undrafted rookie Toa Lobendahn.
Nose Tackle (1-TECH)
Quinnen Williams, despite his 300-pound frame, will be the Jets starting nose tackle. If he turns out to be a little too small for the base, he'll slide over to the 3-technique and allow Steve McLendon back in the role.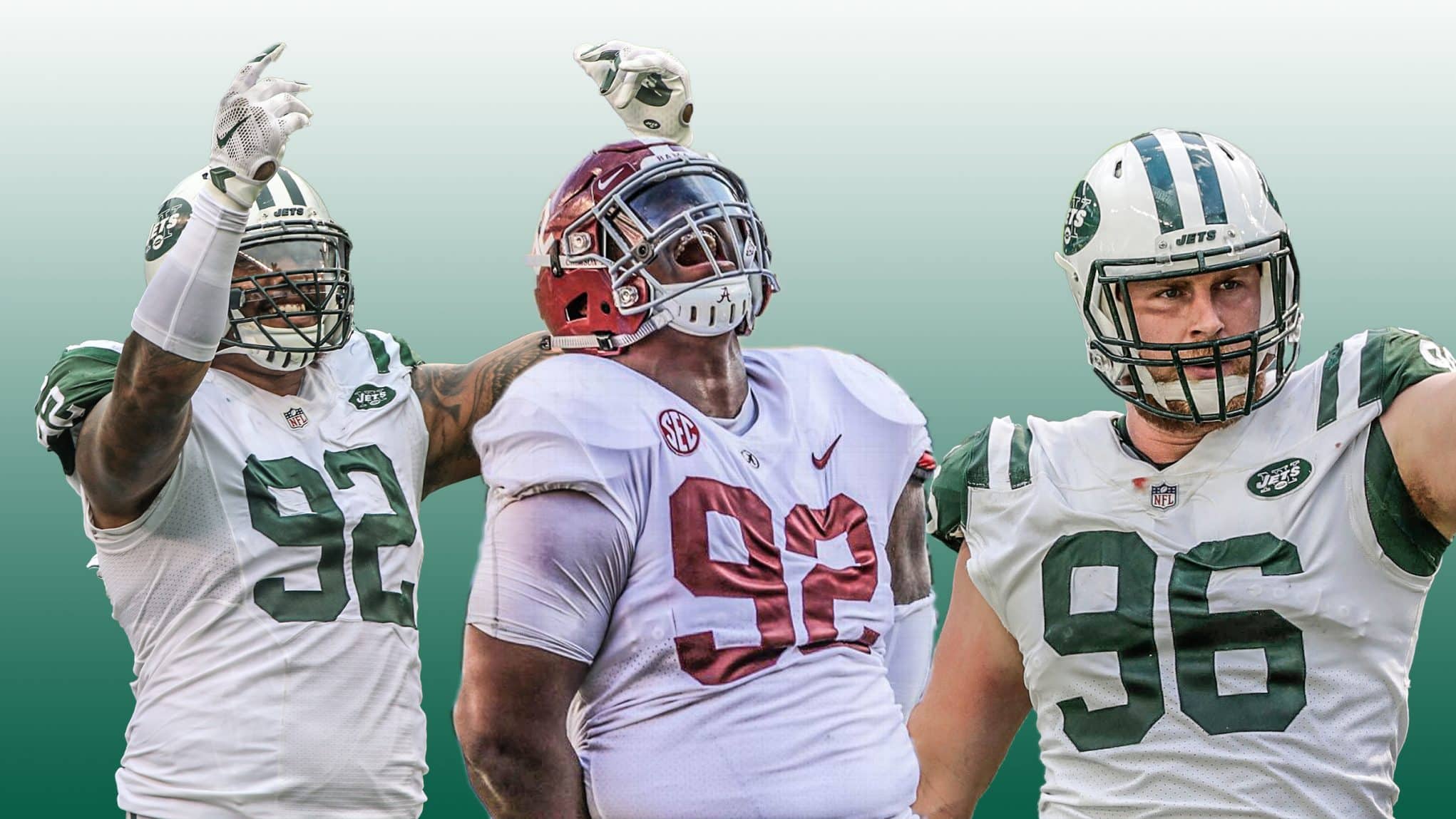 Defensive Tackle (3-4 DE / 4-3 DT / 3-5 TECH)
Quinnen Williams*
Nathan Shepherd
Fred Jones*
The defensive tackle (3-to-5 technique) spot is by far the Jets deepest position on the roster.
EDGE (OLB / 4-3 DE
Jachai Polite*
Justin Alexandre*
Other than center, EDGE represents New York's thinnest area. A lot is riding on Jachai Polite's performance. Henry Anderson can slide to the outside in a pinch but it's never a good idea to place a 300-pound man in space on the edge.
Inside Linebacker (3-4 ILB / 4-3 LB)
Jeff Allison*
Another deep spot is second-level linebacker. Legitimate second-level starting linebacker Darron Lee is a man without a starting home at the moment.
Cornerback
Tevaughn Campbell*
Trumaine Johnson isn't a No. 1 corner. Darryl Roberts is thrust into a starting role when he's served better as a nickel or dime man. Brian Poole is a solid nickel. Corner needs a ton of work.
Nickel Back
Arthur Maulet
Poole, Parry Nickerson and Arthur Maulet make for a slightly below-average slot corner trio.
Free Safety
An NFL team can't do much better than Marcus Maye and Doug Middleton as a free-safety duo. Middleton in during big dime situations as the other deep-half safety is a perfect scenario.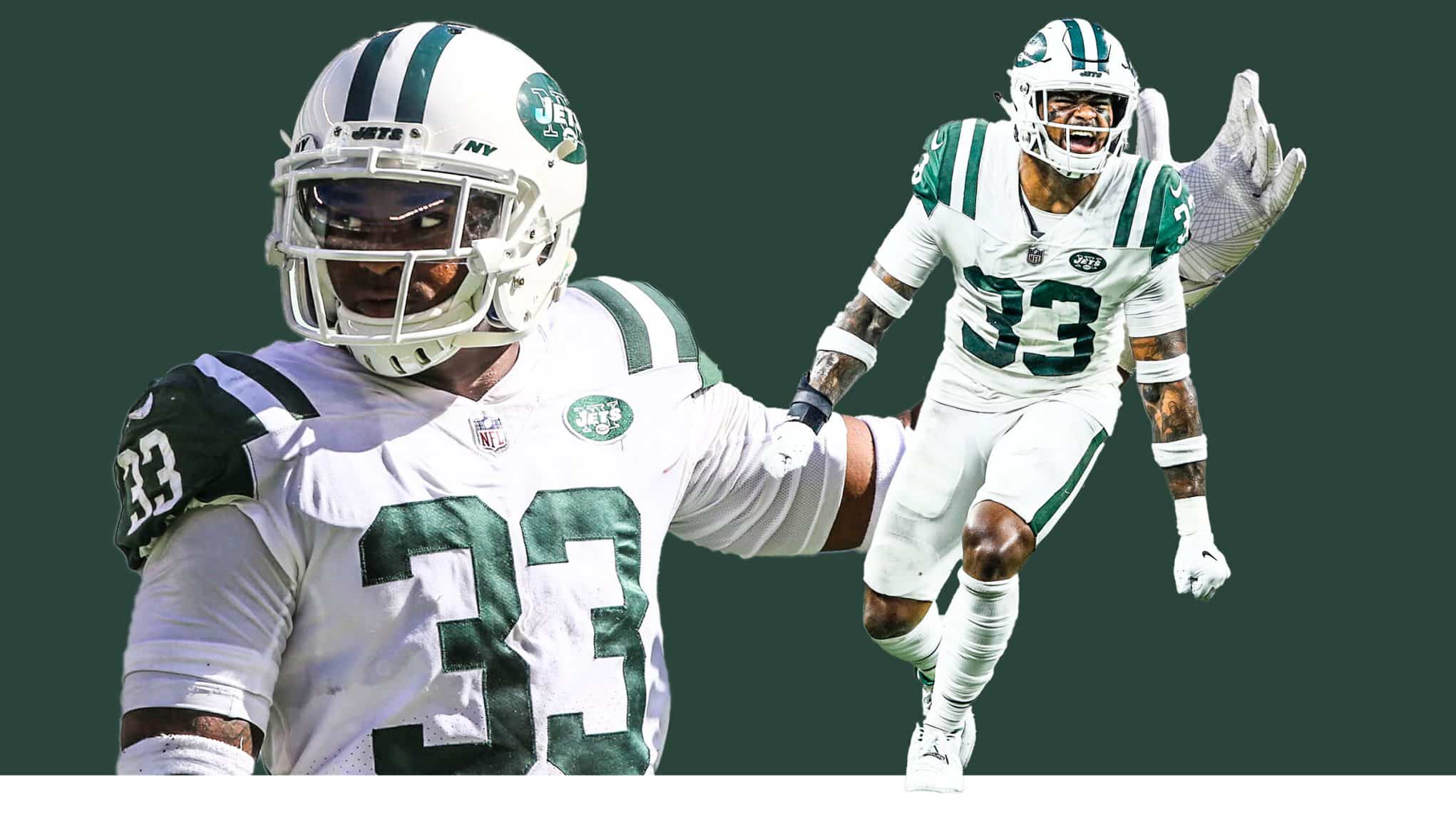 Strong Safety
Jamal Adams is the best safety in the NFL. He's what matters at this spot.
Special Teams
The Jason Myers loss in exchange for Chandler Catanzaro is a puzzling one for the Jets. Lac Edwards is an average punter and Thomas Hennessy is a plus as the long-snapper.
Final Thoughts
What's most important is the Jets are set at quarterback. It's the first and most critical aspect for any NFL team in today's league.
What's rough is the idea the trenches are still hurting. Desperately needing offensive line improvement (for a few years), only a single impactful guard was added. Additionally, the four-man conventional pass rush is still also extremely questionable.
In the end, the New York Jets 2019 fate will be determined on how much the O-line and four-man conventional pass rush improves. It always starts in the trenches.