Oshane Ximines represents the final New York Giants return piece via the controversial Odell Beckham Jr. trade.

When the New York Giants traded three-time Pro Bowl wide receiver Odell Beckham Jr. in March to the Cleveland Browns for safety Jabrill Peppers and the 17th and 95th picks in the NFL draft, it sent shockwaves through the NFL.
Some felt the Giants were insane to trade away a 26-year-old superstar player who's in the prime of his career. Others thought it could equate to addition by subtraction; Beckham can be a distraction with his sideline antics and his outspoken comments.
But in all honesty, it was impossible to truly assess the OBJ trade since the only known commodity acquired in the trade prior to the draft was Peppers, who is a quality starting safety.
But now that the draft has concluded, we now know who the Giants selected with the two picks they acquired in the trade.
Now we have the final pieces from the OBJ trade. The Giants traded OBJ for Jabrill Pepper, Dexter Lawrence, and Oshane Ximines. Giants fans do you like the trade? #GiantsPride #NYG

— Jason Leach (@JasonKLeach) April 27, 2019
With the 17th pick, the Giants selected Clemson Tigers defensive tackle Dexter Lawrence. He finished his three-year career with the Tigers with 131 tackles, 18 tackles for losses and had 10 sacks. He was also a valuable member of two National Championship teams in 2016 and 2018.
The 6-foot-4, 355-pound Lawrence has drawn comparisons to former Giants running back eater Damon "Snacks" Harrison and is poised be the starting nose tackle in defensive coordinator James Bettcher's 3-4 defense.
Shortly after being drafted, Lawrence was on a conference call with the media and was asked what his reaction was when he found out he was going to be a Giant.
"I grew up a New York Giants fan. So, it's a great moment. My goal is to come in day one and challenge the defensive line as being the greatest unit in the world kind of thing. That's just kind of what my mindset is going to be and what is has been since I've been in high school. Let's not settle, let's go get it. Right now, I'm really happy to be a Giant."
There were concerns about Lawrence's production dropping following the 2016 season when he tallied six and a half sacks, but only had three and a half sacks in his final two years at Clemson. Lawrence attributed the decline due to a screw in his fifth-metatarsal due to a nerve block in the back of his leg.
But Lawrence has said he is fully recovered and started to feel like his old self halfway through last season.
With the 95th pick, the Giants selected Old Dominion edge rusher Oshane Ximines. The 6-foot-4, 255-pound edge man becomes the first Old Dominion player drafted in the NFL.
During his collegiate career with the Monarchs, he registered 176 tackles, 51 tackles for losses and 32.5 sacks. The Giants are hoping he can help revitalize their pass rush that finished tied for 30th a season ago.
Shortly after being drafted, he was asked how does it feel to be a Giant.
"Honestly, this is the best feeling I have ever had in my entire life. My family is from New York, everybody has been rooting for me to go to New York, and to actually have it happen. I have been waiting all day for this. I wouldn't want to go to any other team. I'm just excited and ready to get to work."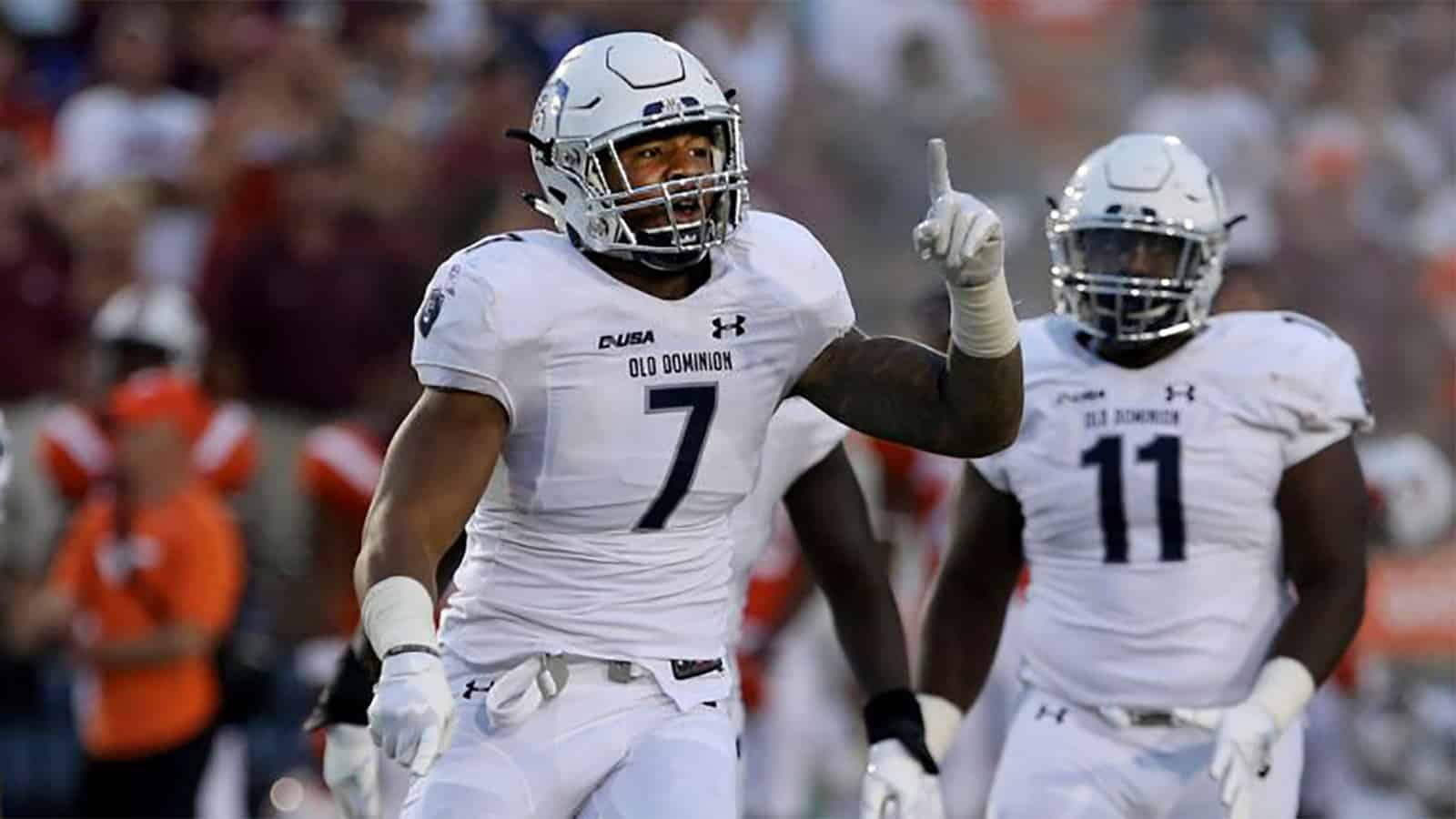 Ximines will likely play behind Lorenzo Carter and Markus Golden at outside linebacker, but will see the field on third downs and play a role on special teams."
The jury is still out on whether the Giants or Browns will come out the winner in the trade, as we'll have to see how it plays out when the regular season starts. But for now, the New York Giants acquired two defensive starters in Peppers and Lawrence, and a player with upside in Ximines.