In an exclusive interview, New York Liberty star Tina Charles discusses her directorial debut, which ironically centers on a Brooklyn staple.

Under the new management of Brooklyn Nets minority owner Joseph Tsai, the New York Liberty are hoping to become a mainstay in the City of Churches.
Before that quest begins, their biggest star will tell the story of an established Kings County staple.
Tina Charles' latest game-changing endeavor won't take place on the hardwood. Instead, she will present her directorial debut next month in a documentary entitled Charlie's Records. It will premiere as part of the Tribeca Film Festival at the Village East Theater in Manhattan next month. The film was made through 31 Enterprises, Charles' newly formed media company that bears her on-court number.
Barclays Center is where Charles and the Liberty will call home twice this season and, they hope, more often in the future. Less than a mile from the arena is Charlie's Calypso City. Through this Bedford-Stuyvesant record store, Charles has called Brooklyn home for quite a while.
The store is the subject of Charles' film. At the front and center is Charles' father Rawlston. The elder Charles arrived in America in 1967 from Tobago. Settling in Brooklyn, he brought a piece of the Carribean to the United States through Charlie's Calypso City. It became a premier hub of the Calypso and Soca music genres. The store exists today as a popular neighborhood meeting spot. Gatherings for Nets games are not uncommon. A recording studio resides upstairs. Memorabilia from Tina's basketball career decorates the interior.
Prior to the film's release, Tina Charles spoke with ESNY about the exciting Brooklyn developments, both on the screen and on the court.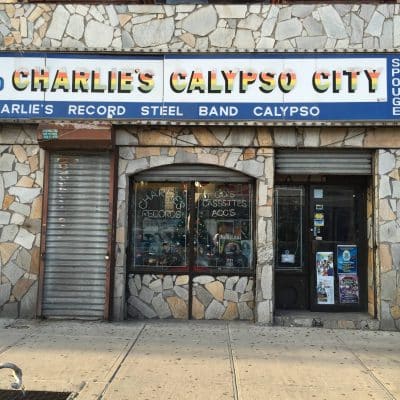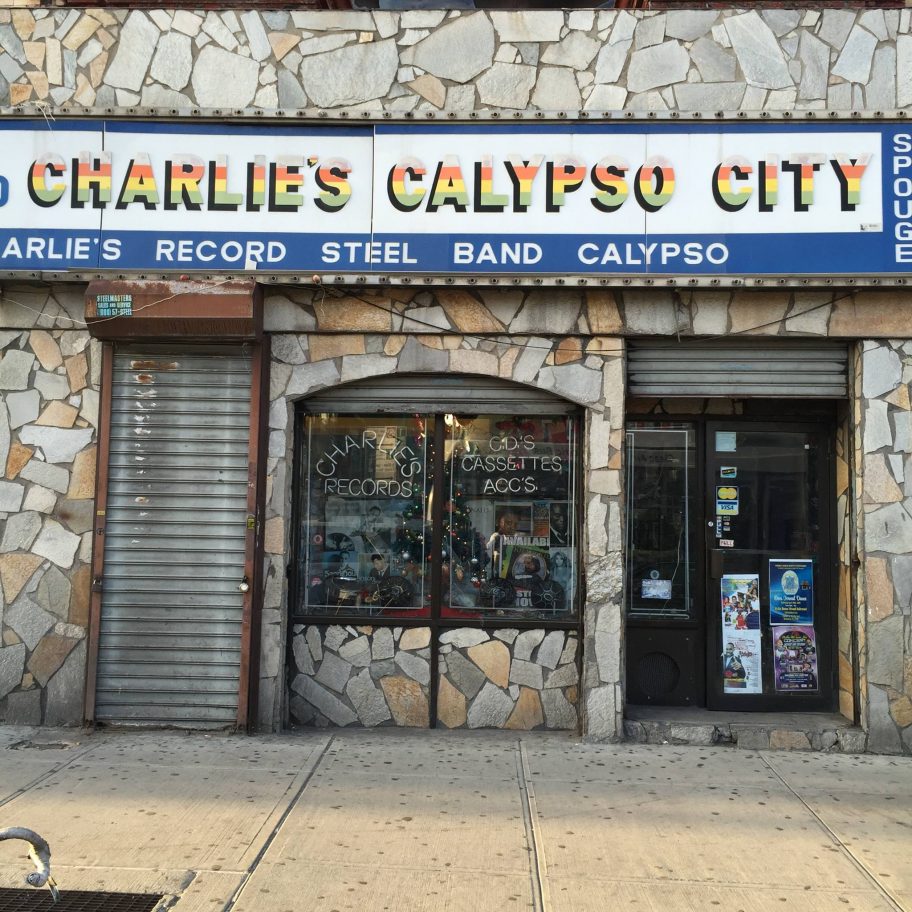 Q: What inspired you to make Charlie's Records?
A: Around October 2017, I had come home from (playing overseas in) China early. I decided to leave and I came home early. So I had a lot of time to spend with my family, more than usual, because I'm usually overseas from October until late March.
I was with my best friend Kalana Greene. She played with me at (the University of Connecticut) and I played a couple of years with her with the Connecticut Sun. We were at my dad's store, Charlie's Calypso City, and I was in his room where he has all his plaques, all his awards. She just said to me, "You should do a documentary about your dad' and I was like "What? That's crazy! I wouldn't even know where to start!" She was just like "Come on, Tina, you know you love challenges".
When we would travel, I would always be watching documentaries, but I never saw myself being in this position to actually produce and direct one. Then, I just started asking my dad some questions about his life, about his career, professional and everything. That's when I decided I was just going to go for it.
It's just been God's grace to lead me, to be able to have the creative mindset and the wisdom and the discernment to be able to get it done. So it's really just all glory to God. I can't boast and say "this was me". I know it was Him working in me in order to fulfill his will for me to do this.
Q: How pleased are you with the way the film turned out?
A: I'm very pleased. I put my heart and soul into it. Nobody knows my father's story, Rawlston Charles. Nobody knows the impact he's had on the genre of Calypso and Soca music. Nobody actually knows Calypso and Soca music.
At first, I thought that this would be really great for myself and my siblings, my family members, and his close friends and artists that are on his label to reflect on. But then I realized I was doing something bigger for the culture. I was doing something bigger for the country of Trinidad and Tobago.
This is something that is going to reside with millions of people who have been touched by Calypso and Soca music and Carribean immigrants in the climate that we're in today. My father's store was a home away from home for many Carribean immigrants. That was the axis point, that was the hub, where, if you wanted to get back home, you go to Charlie's Calypso City.
Q: In your opinion, how has Charlie's Calypso City survived in this day and age of digital music, online streaming, etc.? 
A: My father's record store was hurt by that. It was hurt as far as the decline in sales when CD's came in when cassettes came in when internet streaming came in. It really hurt his business.
But he prevailed because he owns the building. My dad was thinking ahead of the game from the beginning of being an African-American to own and take residence in Brooklyn. He owns two buildings on Fulton Street; one is Charlie's Calypso City and the other one is right next door. That's something that helped him prevailed, is that he owns.
With the gentrification and with what rent is, there are a lot of other record stores that were around my father's store in the early '70s that are no longer there because they didn't own. So he's been able to prevail because thought ahead of the game as a businessman and the longevity of him having a stake in America. That's the American Dream.
Q: What was your most cherished memory of this filmmaking process?
A: My most cherished memory of doing this film would have to be me interviewing my father.
I literally did everything for this project. I interviewed every single subject. There are some subjects that I interviewed that we couldn't feature in the film. But it was just me having that one-on-one time with my father, being able to ask questions that I didn't get to ask because I wasn't there for his career because I was born in 1988.
It was him being able to open to me and really speak to the truth of what he's done because my father's a very humble and laid-back person. (It was) for me to have those moments. I had told the camera assistants that I didn't want anybody in the room while I was interviewing him. Not for him to be comfortable, but just because I finally had that one-on-one time. It's something that I'll always cherish and always remember. I still reflect back on those interviews and I watch it over and over just to get a better understanding of my father and it's really sweet.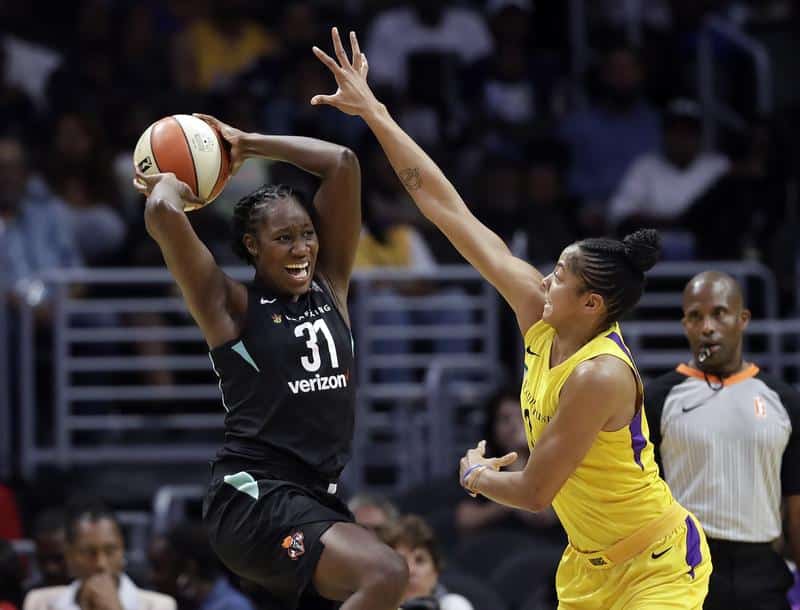 Q: How does it feel to add "filmmaker" to a career that has already inspired many?
A: That's what I see as success: being able to impact someone else's life, being able to serve others, being able to be an example.
I'll always say that having this platform that I have, I try to take advantage of that, being able to make this film. I'm able to see my counterparts doing things such as this. LeBron James has his media company. Blake Griffin has a media company. Kevin Durant has a media company. Then, I see African-American women doing what I'm doing, like Ava DuVernay. The list goes on and on of reasons that motivated me to want to take a stake in this space and start 31 Enterprises. The first project under the banner is Charlie's Records.
So, for me, I was motivated in different areas. One was because I know my role, being a WNBA player, to show that there are many layers to WNBA players. Basketball is just what we do. It's not who we are. Then, it was also seeing what my other peers were doing in this space, to see what other African-American women are doing in this space and how hard it is in the movie industry and in entertainment. It's a challenge and I took on that challenge and I'm very blessed to share, with the world, my father's story.
Q: What's next for 31 Enterprises?
A: I'm hoping that I can make another film. I don't know where this is going to take me. A lot of people will say 'you're going to want to do another one'.
I'm just very intrigued by stories, storytelling, and telling it in an appropriate way. For me, that's what I would want. I would love to do another film and make sure it's a story that I'm passionate about as I was about my father's store.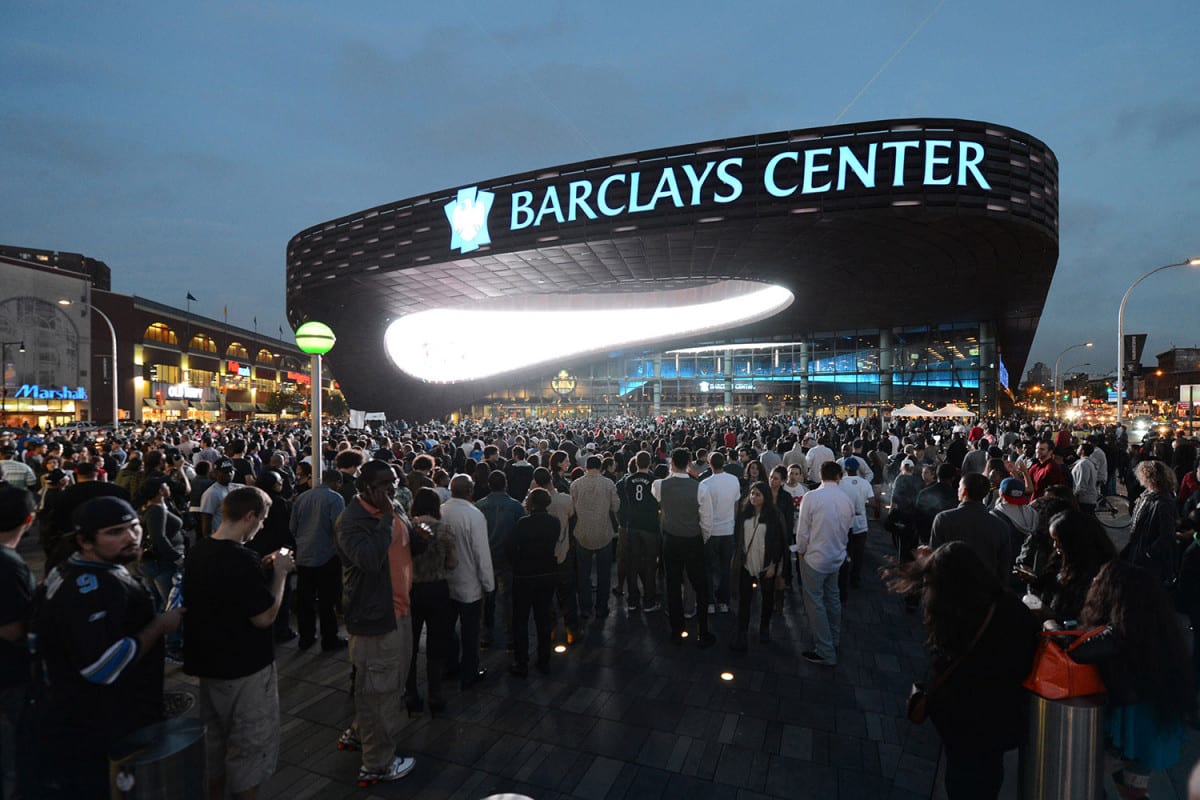 Q: How will it feel to play a couple of  2019 games at Barclays Center with Charlie's Calypso Records within walking distance?
A: That's going to feel great. For him, I know he's very excited about it, to be able to go over there and support. He's a big supporter of the Knicks and the Nets.
I like how it comes full circle. Being born and raised in Queens, New York, going to Christ the King (High School), going to UConn, staying close to home, and coming back to New York, I think it comes full circle. I think it's very deserving, not even just for myself or for my father, but for the fans of the New York Liberty.
My first New York Liberty game was back when Spoon (Teresa Weatherspoon) and Becky Hammon were playing. What they did for the city, just how electric the city was during those summertimes, it was amazing. (We) have that back consistently in New York, in the boroughs. Nothing against Westchester at all, but we know where a majority of our season ticket holders live and we know they want to support us. For them to have access to us in the city, I think it also gives the city a taste of what it could be like long-term, consistently.
Q: How do you feel about the new ownership? 
A: Personally for me, I'm working out, I'm staying in game shape.
I think (the new ownership) is going to do the best they can to make sure that we have, or that the organization has, everything they need in order keep it as one of the top, most recognized organizations to be a part of and to give the best experiences.
Q: What can you say about the recent retirement of former New York teammate Cappie Pondexter?
A: It was a joy, it was an honor to play alongside her. When she comes to the court, she's all business, she's the utmost professional on the court and I had a great experience playing alongside her.
I grew up watching her when she was with Phoenix and Detroit, seeing her at Rutgers before I went to UConn. So I've always been a big fan and I just wish her nothing but the best. I just know the best is yet to come. I'm looking forward to seeing what she has next and what's up her sleeve.
Q: How do you feel about the Liberty's 2019 draft class?
A: I told (first-round pick) Asia Durr congrats on being drafted, as well as (second-round pick) Han Xu and (third-round pick) Megan Huff, but nothing more than that. I know this is a very exciting time, being a rookie and finish up school and everything like that.
Q: What are your goals in terms of a Liberty resurgence in 2019?
A: The goals are to win a championship. Maybe because of the setbacks, the goal is to get in the playoffs. The goal is to win games. The goal is to have a great culture, have great camaraderie, and just get that great feeling back in the city in the summertime.
Charlie's Records premieres May 3 at the Village East Theater in Manhattan. Tina Charles and the Liberty return to action on May 9 for a Brooklyn exhibition against the Chinese national team at Barclays Center. 
Follow Geoff Magliocchetti on TWITTER