New York Knicks fans anxiously await the draft and free agency. With so much on the line, surviving the offseason will be no easy task.

As a psychologist and a New York Knicks fan, I'm no stranger to the feeling of ambivalence. Both rational thinking and mindfulness are often at odds with my rabid and unbridled fandom. There's no telling how much real estate those categories take up within the ven diagram of my brain.
To make matters worse, this is often complicated by watching years of mediocre basketball, in which even the smallest glimmer of hope is magnified a thousand times.
A prime example of this struggle takes the form of the excitement I have for any new player (even if they found him on the scrap heap) that signs for the Knicks. This season, one of those players was Henry Ellenson.
To his credit, Ellenson had a few nice games for the Knicks. He has size, I'm a hopeless fan, and thus my mind went in the following direction:
Me: "Wait a minute!! Did we just find a diamond in the rough? Ellenson can shoot the three, he's got a decent handle for a big man, GOAT status. Well done Scott Perry!!! HAHAHA, suck it Detroit."
Also me: "Geoff, relax. Ellenson plays zero defense, has legs like Machine Gun Kelly, and couldn't crack the rotation in Detroit because, despite his reputation in college, he shoots it like you do New York Urban. Chill."
And thus, as a fan how do you combat these wildly irrational thoughts? Especially when the rumors of Kevin Durant and Kyrie Irving to the Knicks will be at an all-time high. The answer is quite simple: You need a guide for the offseason.
Allow me to do my best impersonation of those self-help articles you often get in your inbox from "Medium." No shade to anyone who finds them helpful but I always have a good laugh when I read them. Some of my favorite titles include: "I'm 33 and I've never had good sex, most of what we think of as Love is Bullshit, and "marriage is not meant to make you happy."
Enter a fan's guide to surviving the offseason.
First off, give yourself a little credit; you survived 17-65, many Emmanuel Mudiay contested mid-range J's, abysmal defense, and the wild media storm surrounding every slightly non-committal quote from both Durant and Irving.
Second, get the hell off twitter (for a bit) and get outside. New York City during the spring and summer is something to behold. My suggestion is to shove slices of pizza down your throat from any of the main spots in Brooklyn, find a chill outdoor spot to grab a brew or two and take in the sites from any park near a body of water in NYC (Astoria Park and Brooklyn Bridge Park).
Mind the calendar
Make sure you know all the important dates and set your alarms. Via Stefan Bondy of the New York Daily News.
May 14, the Draft Lottery—Make sure you hold onto whatever rabbit's foot or old Knicks jersey you need for good luck. The orange and blue have a 14 percent chance of getting the first pick and a 47.9 percent chance of getting the fifth pick. I don't love those odds, neither should you. Pray.
June 20, Allonzo Trier contract option—The Knicks have a club option set at $3.5 million for Iso Zo. The Knicks could decline the option to make room for other free agents. Either way, I don't see the Knicks parting ways with one of the more exciting young players on the squad.
June 20, NBA draft– Depending on the pick, fans will be salivating at the chance to add Zion Williamson or maybe Ja Morant to the franchise. Questions will also be asked about the pick being traded. The Knicks will also have a second round pick, but it's coming from the Rockets, so will be DEEP into the second round.
July 1st, Free Agency—The mother all dates, the culmination of the tank (part 1 at least), judgment day. It's quite possible that no one signs for the Knicks on this day. But it will mark the beginning of a long road where the average daily screen time on your phone will look like the estimated flight time from NY—China.
Do your research!
I'm not talking about watching five-minute youtube highlights for the top 10 players in the draft. Really get into it. Understand the trends. In the age of analytics, rim protectors and long wing archetypes that can shoot from a standstill and off the dribble are incredibly valuable. This is the reason why a team like the Atlanta Hawks drafts Kevin Huerter and the reason why Landry Shamet is having a big impact for the Los Angeles Clippers.
Nylon Calculus uses Player Impact Plus-Minus to evaluate wins added to a team by an individual player and how much money their worth in today's NBA. Mitchell Robinson's defense alone made him the most valuable player on the Knicks (no shock here). He added 4.14 wins this season and is worth $11.6 million as a rookie. A.K.A. rim protectors, even with limited offensive ability, matter.
Yes, there are standard sites like DraftExpress that give you detailed information on all the prospects, but do your best to broaden your horizons. Anyone from the Stepien offers a truly unique look at players, their production, and most importantly, how their game translates to the next level. Also, scouts like Spencer Pearlman and Tom Piccolo are also good at creating video breakdowns for most of the big name college prospects.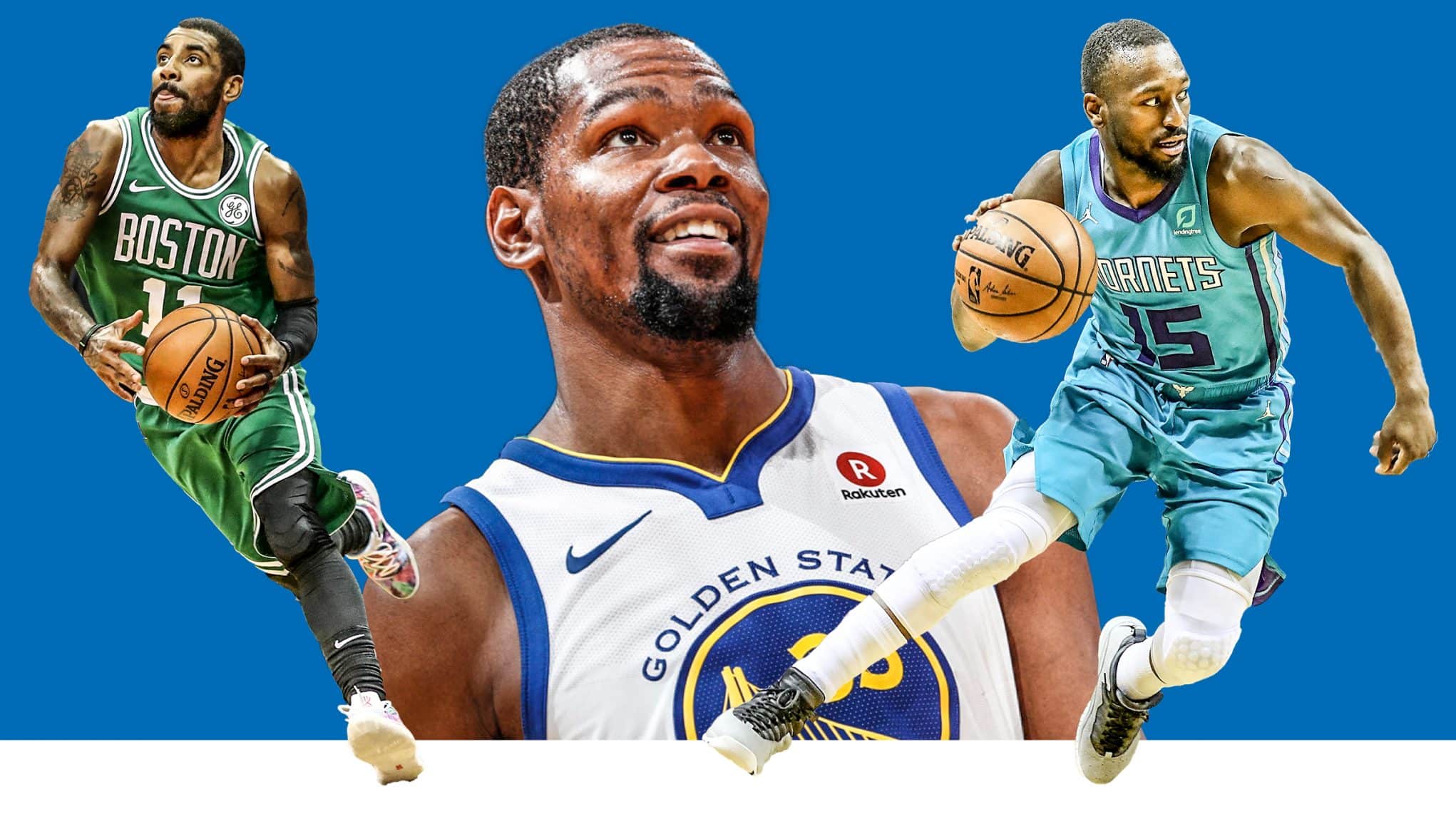 Adopt the mindset of an athlete
Expect the best but prepare for the worst. You might think that I would tell you to "keep expectations low." Nope, enjoy the widespread speculation from all the Woj bombs and Shams tweets, and get hyped! This is what comes with living in the world's largest media market.
In the end, if all we have is the excitement that players may come here but don't, despite the disappointment, you have to take solace in the Knicks putting themselves in the conversation of returning to relevance in spite of a horrendous win-loss record.
However, on the other side of hope, there is the barren wasteland of despair. Prepare for the worst. Prepare for the Knicks to get the fifth pick, and reach on a player like Romeo Langford. Prepare for both Durant and Irving to say thanks, but no thanks. Prepare for the Knicks to panic and throw money at players like Khris Middleton and Kemba Walker. History tells us that the Knicks, even when they have a plan, rarely stick to it.
Yet, at least the latter part of those doomsday scenarios has recently been shot down. Via Marc Berman of the New York Post President of Basketball Operations Steve Mills elaborated on the topic.
"The worst thing we can do is react to doing the wrong thing because we're disappointed something didn't happen exactly the way we want it to happen this summer,'' Mills said. "That could be thing that could derail us from doing what we committed to our fans, what I committed to Jim [Dolan, owner] in how I would build this team."
Time will tell, but thus far, Mills and Perry have kept their promise about not trading draft picks. The Kristaps Porzingis trade was certainly unexpected and a deviation from the original plan, but for now, they get the benefit of the doubt.
Overall, understand that it's a long game, and yes a process. In today's NBA, one season of 17-65 is often not enough to put yourself in a position to scout and draft elite talent from the college and international ranks. When Brett Brown started coaching the Philadelphia 76ers, he trudged through seasons of 19, 18, 10 and 28 win seasons before he saw the light at the end of the tunnel.
Kenny Atkinson and the Brooklyn Nets experienced back-to-back 20 plus win seasons on a journey that eventually led them back to the playoffs this season. And despite not having many lofty lottery picks, they took a chance on a young player who fell out of favor with the Lakers in D'Angelo Russell and trusted their scouting department with players like Jarrett Allen, Caris Levert, Spencer Dinwiddie, and Rodions Kurucs.
The Atlanta Hawks are very clearly starting their own process, and we should continue ours if the elite free agents decide to sign elsewhere. There were plenty of Knicks fans that loved that pre-Carmelo Anthony squad which included players like Danilo Gallinari and Wilson Chandler. It's possible that we can build that again, and even better.
In closing, I will say that no matter what strategy you use to get yourself through the offseason, nothing will truly prepare for that Woj bomb you get on a random Tuesday that reads "Free-agent Kevin Durant and the Knicks are moving towards an agreement in principle on a four-year deal." On the other hand, there's no telling how much depressing music I'll be listening to in a locked room if we get the Heisman from both Durant and Irving.
Fans must believe that the sun will shine again. There are reasons to be excited. The Knicks have cap space, that can be rolled over to next season, and seven first-round draft picks over the next five seasons. It's quite possible that success is not so far away. If that happens, there will be plenty of real estate in your mind for all your unbridled fandom and irrational thoughts.
Maybe even enough space for those repressed visions of the Larry O'Brien trophy in Madison Square Garden.