There are several specifics the New York Knicks fan should be rooting for down the stretch of the regular season and into the NBA Playoffs.
Many New York Knicks fans have likely checked out by this point in the season. )And by this point, I mean Nov. 1, 2018.) But, with (arguably) the most important free agency in franchise history around the corner, it's time for those fans to tune back in because playoffs/awards will have big implications on the Knicks free agency.
Whether it be supermax possibilities or playoff results, here's what every Knicks' fan should be rooting for over the next few weeks:
Kemba Walker to not make an All-NBA team
Obviously, the Knicks' first choice at point guard this offseason is Kyrie Irving (who we'll get to soon), but Kemba Walker is a damn good second choice. And considering how dysfunctional and poorly built the Charlotte Hornets are, Walker's exit is expected. But the Hornets do have one advantage.
The supermax.
If Walker makes an All-NBA team, the Hornets will have the ability to offer him upwards of $35 million dollars per year—an offer tough for anybody to turn down, especially considering Walker has yet to receive the big NBA money yet.
On his current contract, Kemba is earning $12 million per year—a number that most common folk would see as unfathomable. But if you're Walker, sitting in the all-star locker room for your third consecutive season next to guys like Stephen Curry, James Harden and Damian Lillard, who are set to make anywhere between $26-34 million per year, you have to be wondering when it's your turn. I would be shocked if Kemba is offered the supermax and rejects it.
Thankfully for Knicks fans, Kemba still has to make an All-NBA team to even be eligible for this gargantuan contract. Also, with Curry, Harden, Westbrook, Lillard and Irving basically locks for making a team, Walker is essentially fighting with Bradley Beal and D'Angelo Russell for that last spot.
With all three very close in statistics, it could honestly go either way. Therefore, Knicks fans need to pray that Kemba is left off the honorary team. Also, maybe that Russell or Beal have a monstrous, 50-plus point game in the last nights of the regular season. That way, Charlotte won't have the supermax advantage, enticing Walker to explore his other options.
Celtics to experience playoff meltdown
Kemba is great, but as I've said, Kyrie Irving is the clear number one choice at point guard this offseason. He's a proven champion, one of the most clutch players in the league, and possess arguably the best handles in NBA history.
However, Irving is also on a team with talented young stars and veteran leaders, looking to make a title run this postseason. So, naturally, Knicks' fans must root for a playoff meltdown in Boston, which really isn't all that farfetched.
Given that they were one game away from the finals last year, anything short of that this year will be seen as a failure. Then, if the Celtics do fall short, Irving, who's entering his prime, might feel the need to leave for a more competitive franchise. Which, with another superstar (Kevin Durant), could be New York.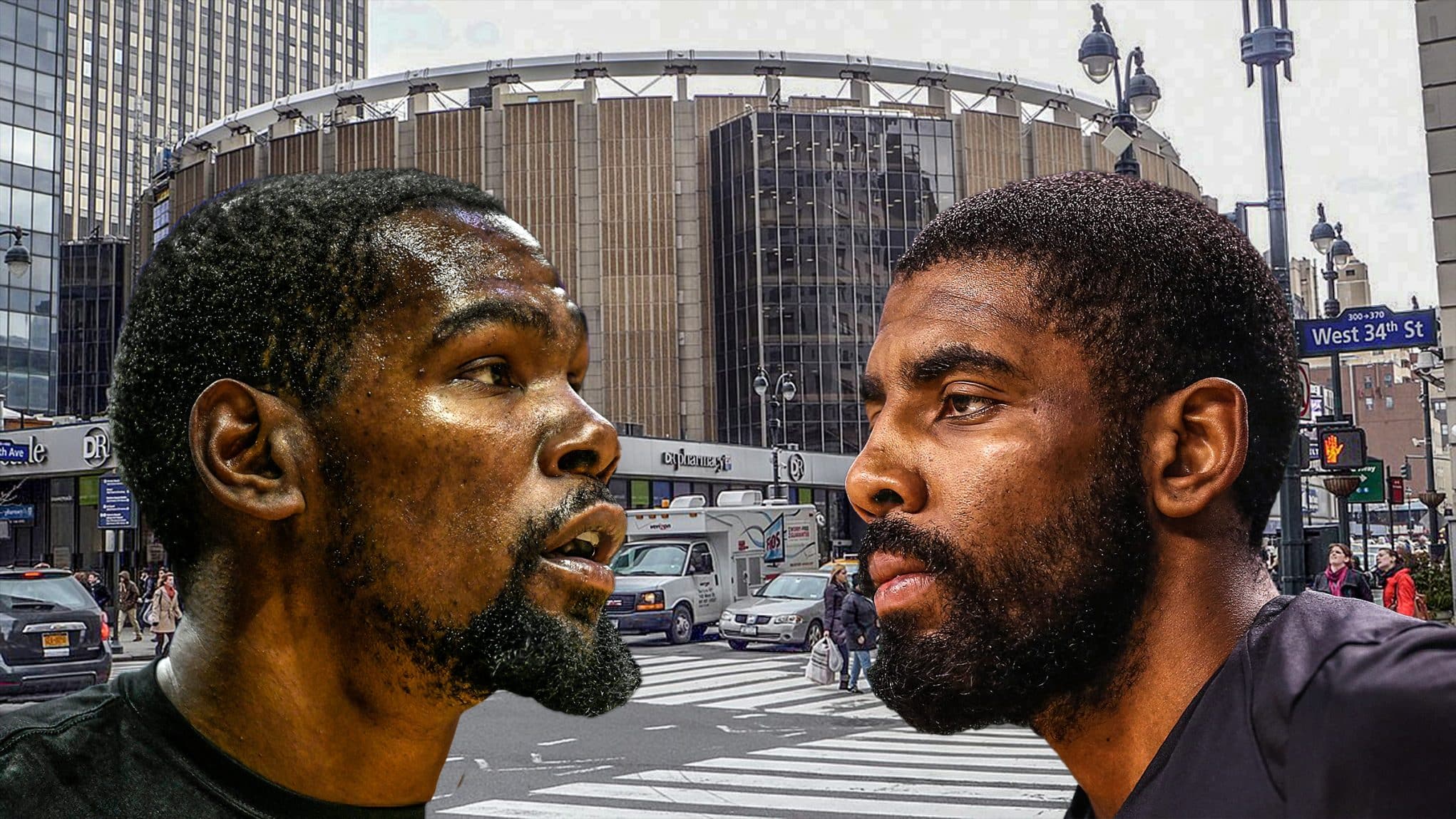 Warriors to not win the championship
If the Golden State Warriors do not win the championship, Kevin Durant is 100 percent leaving. Even if they do win another ring, many believe Durant will still leave in free agency. But a third consecutive championship would make the Warriors free agency pitch much easier. They could easily sell him on the idea of being the first team to ever win four consecutive championships, argue that they have the best situation in the association, and sell him on the idea that he is the best player on the greatest dynasty ever.
If the Warriors don't win the finals, they lose all their leverage.  The dynasty will be dead and the media/fans will be crucifying Durant.
The best choice for his legacy would be to leave Golden State and save a franchise in need. And that franchise is the New York Knicks. If Durant joined the Knicks and lead the franchise (alongside another star) to a championship, he damn well could force himself into the G.O.A.T. conversation. Reviving a franchise that was previously starting Mario Hezonja at point guard would be one hell of a feat.
Recap
Knicks fans should be rooting for:
Kemba Walker to not make an All-NBA team, the Celtics to suffer a playoff collapse, and the Warriors to not win their third consecutive championship.