Mike Maccagnan and the New York Jets possess the third-overall pick in the 2019 NFL Draft. Here's a quick No. 3 selection historical primer.

The dawn of the 2019 NFL Draft is ominously looming upon us. For the second consecutive year, the New York Jets are set to enter the draft in possession of the third overall pick.
What can history tell us about what that selection might come to be worth? Here are a few facts and tidbits surrounding the story of number three overall.
Only four third overall picks have gone on to make a Super Bowl with the team that drafted them
Crazily enough, third overall picks have not found a lot of success getting deep into the postseason.
Since the beginning of the Super Bowl era (since the 1966 season), the only third overall selections to eventually appear in a Super Bowl with the team that drafted them are:
It seems that teams who were bad enough to be in position to select in the top three usually have been unable to reverse the woefulness that got them there in the first place. The Jets might find a stud at number three, but they need to continue improving their draft productivity throughout all seven rounds if their next premium pick is ever going to see a Super Bowl.
The third overall pick has generated a lot of trade value
Reports have been aplenty that the Jets are aggressively looking to trade down from the three-spot.
As the current Jets regime knows well, this pick is capable of reeling in a lot of value.
Last year, the Jets gave up three second-round selections to the Colts to move up a mere three spots from sixth to third overall. Thanks to that trade, the Jets had no second round pick to work with last year and are again primed to be without one this year.
The Colts, meanwhile, were able to make a whopping four second-round selections in 2018, and are currently in possession of two second-rounders in this upcoming draft.
Prior to that deal, the last time a team traded down from the number three spot was in 2013. The Dolphins swapped places with the original owners of the pick, the Raiders, moving up from twelve to three to take Dion Jordan.
This time around, the pick didn't bring back nearly as impressive a haul as we saw it attract in 2018. In exchange for sliding down nine spots, all the Raiders got from Miami was their second-round pick that year, which fell at 42nd overall. It's still a nice coup, but in comparison to what the Colts fetched in 2018 (for a smaller slide down), it looks underwhelming.
A team had also moved up to number three in the season prior. In 2012, the Browns, situated in the fourth slot, switched places with the third-slotted Vikings, moving up one spot to take Trent Richardson.
The Vikings received a solid package in exchange for the one-spot slide. They acquired Cleveland's fourth (118th overall), fifth (139th), and seventh (211th) round picks in that year's draft. For Minnesota, that was a really healthy haul in exchange for merely a player they wouldn't have been interested in selecting anyway, given they still had Adrian Peterson in tow.
For Cleveland, the trade and the selection go hand-in-hand as one of the worst moves in recent draft history.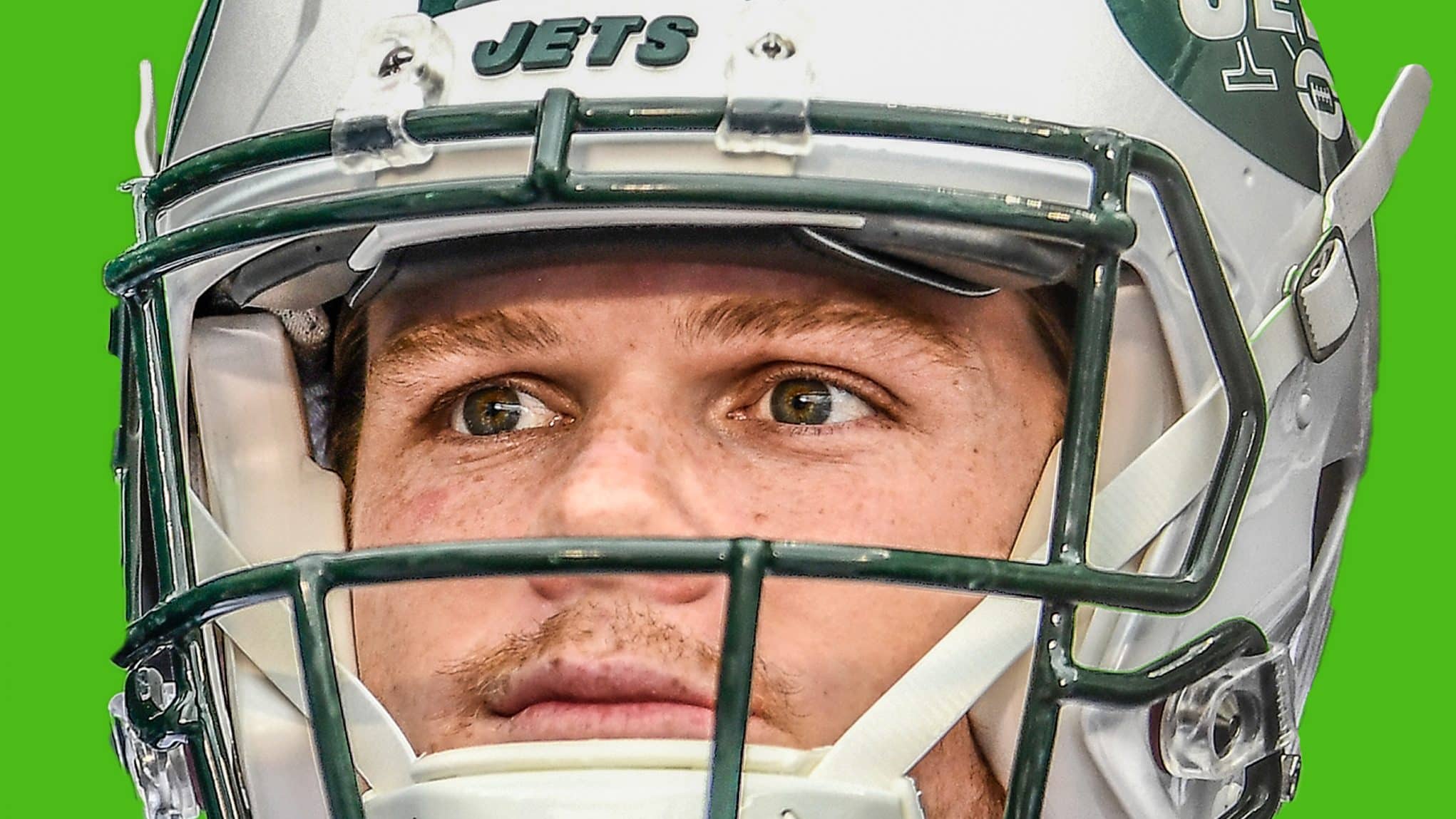 Number three has seen better days
The third slot is on a bit of a cold streak in recent years. Prior to Sam Darnold, only one of the previous six third overall picks have made a Pro Bowl in their careers. That would be Joey Bosa. The other players selected in that spot since 2012 have been Solomon Thomas, Dante Fowler, Blake Bortles, Dion Jordan, and Trent Richardson. None of those players have come close to meeting expectations.
Prior to this cold stretch, the third pick was in the midst of a period in which it was a tremendous sweet spot for value. Eight of the nine players picked in that slot from 2003-11 have made at least one Pro Bowl. Five of the nine have made at least four Pro Bowls.
Over that span, probable future Hall-of-Famers Andre Johnson (2003), Larry Fitzgerald (2004), and Joe Thomas (2007) were all selected at number three. Budding Canton candidates Matt Ryan (2008) and Gerald McCoy (2010) both were taken third.
Even the selections that weren't grand slams still had productive careers. Braylon Edwards, taken third by the Browns in 2005, was sixth in the league in receiving touchdowns (25) and 15th in receiving yards (3,046) over a three-year stretch from 2006-08. Marcel Dareus, picked by the Bills at number three in 2011, was one of the league's best defensive tackles from 2011-14.
Hopefully, beginning with Sam Darnold last year and continuing this year, the Jets can kickstart a new era of elite productivity out of that volatile third overall slot.