With a week away from the NFL draft, it's anybody's guess on who the New York Giants will take with the sixth pick.
The 2019 NFL Draft is a pivotal moment for the New York Giants franchise. They're trying to rebuild after going 8-24 over the last two seasons. The franchise quarterback, Eli Manning, is 38 and entering the final year of his contract. Not to mention, the defense has finished 31st and 24th over the last two seasons.
It's safe to say the Giants have several needs they have to address.
Good news for the Giants is that they have 12 picks in this draft including two first-round picks (No. 6 and No. 17). Each pick will be crucial in the rebuilding process, but the sixth overall pick holds special significance.
There are several talented players on both sides of the ball that are projected to be top 10 picks. Now the question is who will the Giants take?
Unlike last year, general manager Dave Gettleman hasn't given any indication on which player or players are on his radar, which is a smart move on his part. However, there has been no shortage of media speculation on what direction Gettleman plans to go.
We'll know for sure on Thursday, April 25. But for now, here's a look at some of the players that have been linked to the Giants in some way or another.
Dwayne Haskins, QB, Ohio State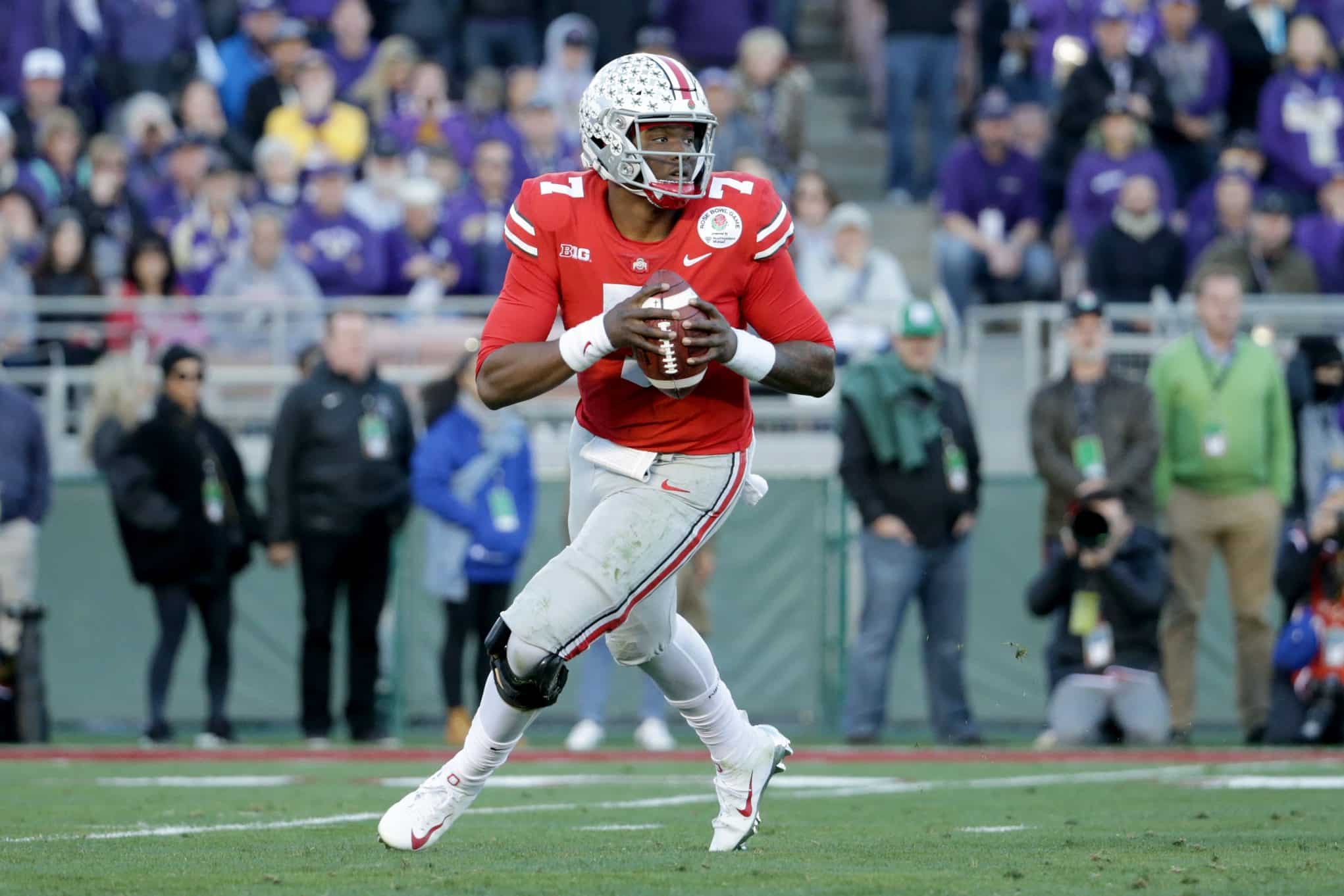 Some feel Haskins will have the most productive NFL career of all the quarterbacks in this draft class. Several mock drafts have the Giants selecting Haskins, who was born in Highland Park, New Jersey.
The only true knock on Haskins is that he only started one year in college. But what a year it was. He broke Drew Brees' Big Ten single-season touchdown passing record with 50 while leading the Buckeyes to a 13-1 record.
If Haskins is still on the board when the Giants are on the clock, it will be hard for them to pass on him. Yes, finding an EDGE rusher maybe a more pressing need for 2019. But there isn't a more important position than quarterback, and the Giants need to get their quarterback of the future, and the 6-foot-3, 220-pound Haskins would be an ideal fit.
2018 stats: 373 Comp, 533 Att, 70% Comp%, 4,831 yards, 50 TDs, 8 Int, Rating 174.1 
Rashan Gary, EDGE, Michigan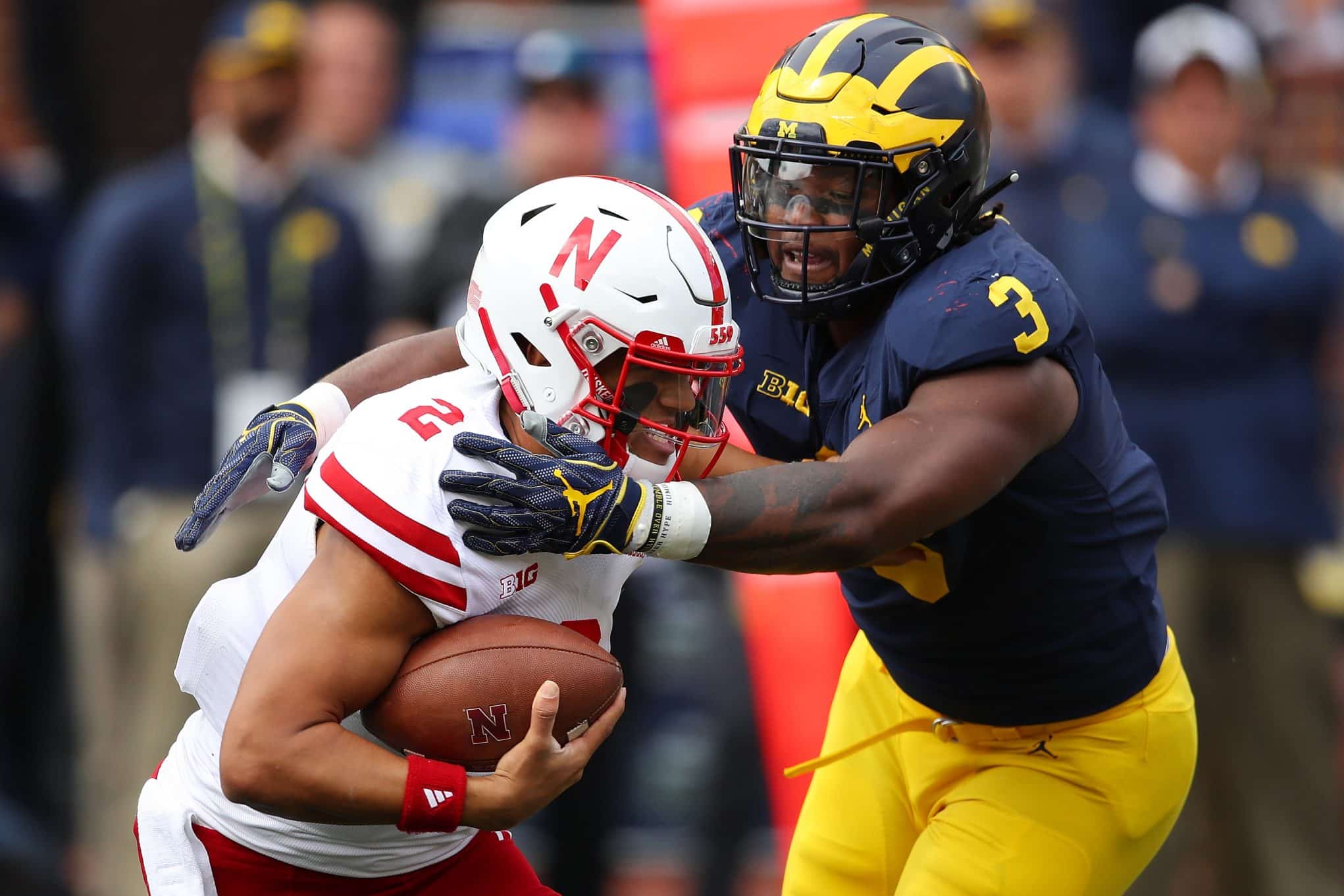 Gary is also a native of New Jersey being born in Plainfield. He played three seasons for the Michigan Wolverines and was twice named First-Team All-Big Ten (2017, 2018).
His best season came in 2017 when he had 58 tackles, 11.5 tackles for losses, and 5.5 sacks. The 6-foot-4, 277-pound Gary would be a welcomed addition to the Giants young front seven that includes B.J. Hill, Dalvin Tomlinson, and Lorenzo Carter.
Gary is strong with long arms and a sturdy base—ideal for an EDGE. After helping the Wolverines to a 10-2 record, he sat out the Peach Bowl against Florida to prepare for the draft, but that should not affect his draft status. If the Giants draft him, expect him to be a starter from the first day of training camp.
2018 stats: 38 tackles, 6.5 tackles for a loss, 3.5 sacks
Josh Allen, EDGE, Kentucky
Either Allen or Ohio State's Nick Bosa are considered the best EDGE rushers in this draft, which makes Allen staying on the board until six a longshot. But he was brought in for a visit by the Giants brass which means they feel it's a possibility that he could be available.
Allen played all four years at Kentucky and set the school record for career sacks with 31.5. He was given the two most prestigious awards for a collegiate defensive player award last season—the Chuck Bednarik and Bronko Nagurski awards.  In addition, he was named a unanimous All-American and was named SEC Defensive Player of the Year.
Allen will be one of the favorites to win the Defensive Rookie of the Year award, and his talent is too great for the Giants to pass up if he's still on the board. The Giants haven't had a player with double-digit sacks since Jason Pierre-Paul in 2014. Allen could end that streak in 2019 if the Giants are able to snag him.
2018 stats: 88 tackles, 21.5 tackles for a loss, 17 sacks
Other Possibilities