Here are the best options for the New York Jets if they decide to stay put at their No. 3 overall selection in the NFL Draft.
The New York Jets have a few options when it comes to the first round of the 2019 NFL Draft. Being that they have the No. 3 overall pick, there's a chance they could trade down. They could add a veteran player that can help them on either the offensive or defensive side of the ball as well as additional early round picks.
The Jets have already upgraded the roster with the signings of running back Le'Veon Bell, linebacker C.J. Mosley and wide receiver Jamison Crowder. Quarterback Sam Darnold is expected to put aside his rookie jitters and experience that sophomore spike in productivity. That being said, the Jets may not desperately need that No. 3 pick.
But what if Gang Green does decide to stay put at No. 3? What if they don't trade down and they do decide to go with their gut and make a top-five selection?
Here are the top-three options the Jets have if they do decide to keep their No. 3 pick.
3. Josh Allen, Edge, Kentucky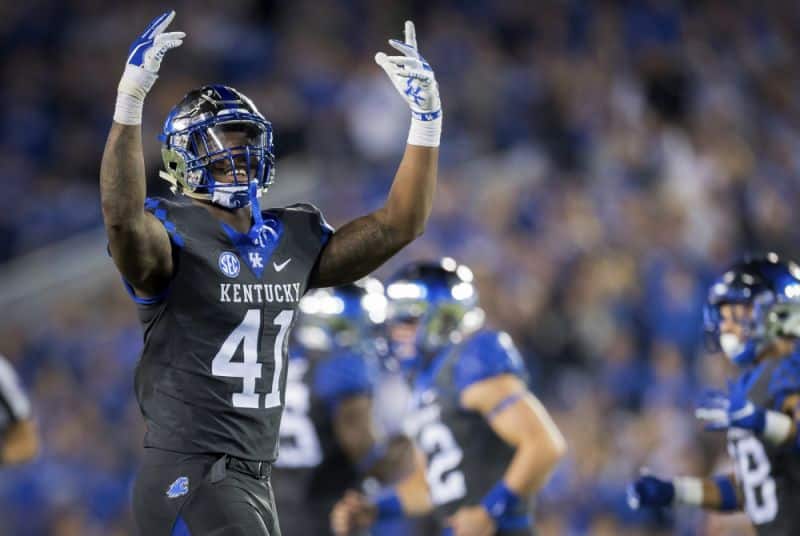 The New Jersey native has generated a strong base of support within the Jets community. Most fans are sick and tired of interior defensive linemen and want no part of the position, period. Thus, the uber-athletic edge rusher from Kentucky, who will almost certainly be available at No. 3, has become a fan favorite.
Allen is definitely good enough to be worthy of a selection in the top three. However, there are various question marks in his game that edge-hungry Jets fans can tend to overlook. Allen needs to develop a stronger array of counter moves as a pass-rusher. While he has shown the ability to win with finesse, he needs to prove he can go to it more consistently. He won't be able to rely on just speed when he plays at the next level.
Allen will also need to improve the strength aspect of his game. While his run defense at Kentucky was solid overall, he had a hard time shedding blockers at times.
With all of that said, Allen's upside is tremendous and among the very best in this class. The profile he will carry into Nashville is something special.
Weighing in at 262 pounds, Allen produced 28 bench reps and a 4.63 forty time at the NFL Scouting Combine—all after collecting 17 sacks in his final season as a Wildcat.
The last player to enter the draft with all four of those numbers was former NFL defensive lineman Dwight Freeney in 2002. He went on to amass 136.5 sacks in his NFL career.
In addition, Allen brings coverage talent to the table that's rare to see from edge rushers coming into the NFL.
Allen is athletic, versatile, and packed with upside. While there are other scenarios I'd prefer, I would not complain about the Jets making Allen the next cornerstone of their defense.
2. Quinnen Williams, Defensive Line, Alabama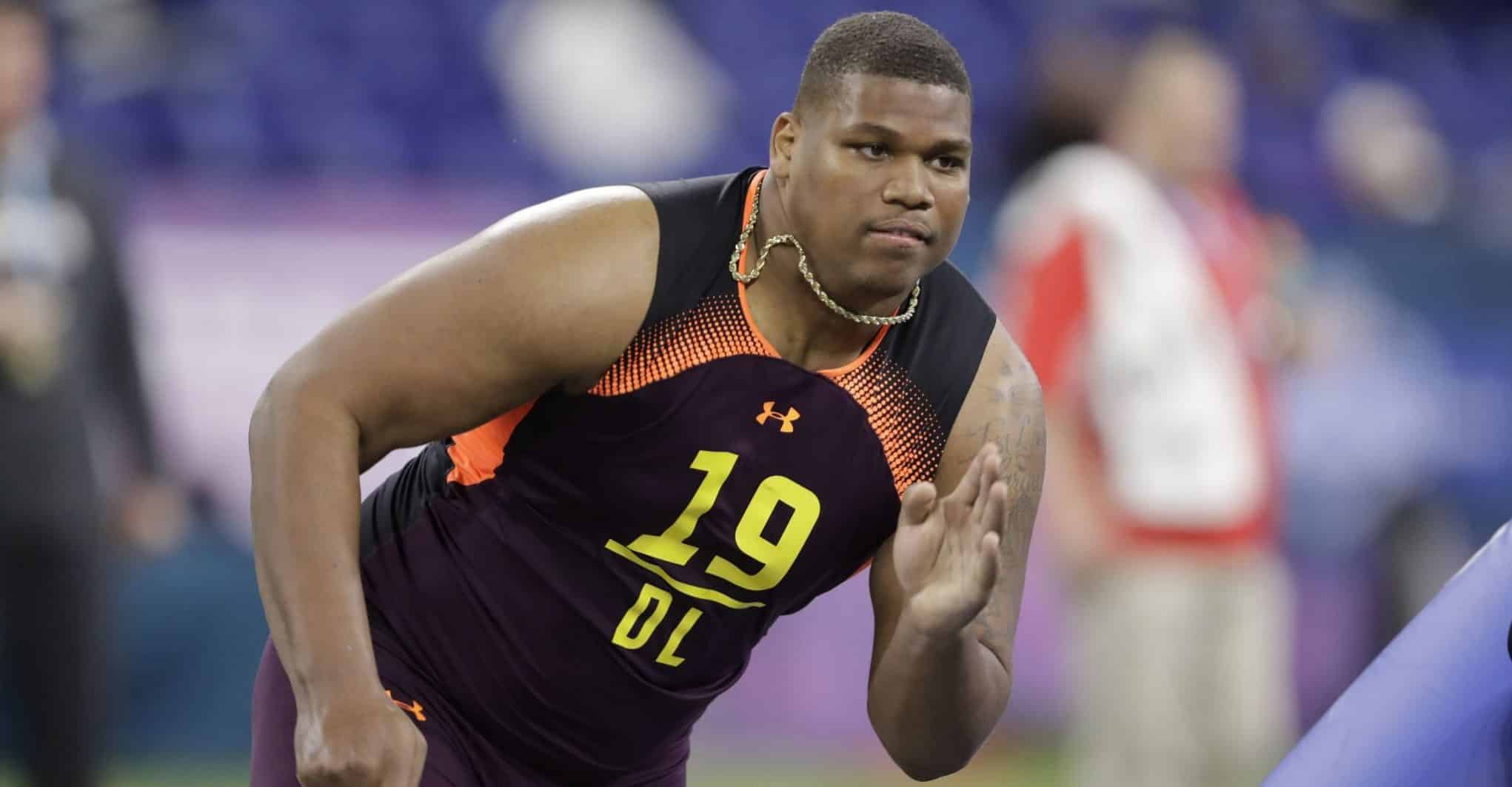 Jets fans have scoffed at the idea of drafting Quinnen Williams due to his position. However, if you can just will yourself beyond the "round one interior defensive line" stigma that the Jets have developed, you can see why Williams would make a lot of sense for New York at No. 3.
Williams is just a different breed of special. Most analysts have him pegged as the best player in the draft. I tend to agree.
Only 21, the Birmingham, Alabama native has an elite blend of power, speed, athleticism, and technique. Against both the run and the pass, he beats the man in front of him with a type of consistency that you don't see from anybody else at any level. Williams can bull rush straight through you, swim right over you, and can run a stunt-and-dash straight past you.
Needless to say, Williams has it all.
In addition, his motor is fantastic. Williams flashes with multiple plays a game in which his hustle stands out against the rest of the players on the field. It's not uncommon to see him making plays in the backfield and/or near the sideline.
At the end of the day, there's no getting around that the edge position is simply a more valuable position than defensive tackle, which is why Williams is ranked second on this list.
However, an elite defensive lineman can still change the game. Take a look at the last two NFC champions. Do the Rams get to the Super Bowl without Aaron Donald? Do the Eagles win the Super Bowl without Fletcher Cox?
Williams can be the next Cox or Donald. It's not a lock, but he appears to be more likely to reach his ceiling than just about any prospect you'll ever see.
1. Nick Bosa, Edge, Ohio State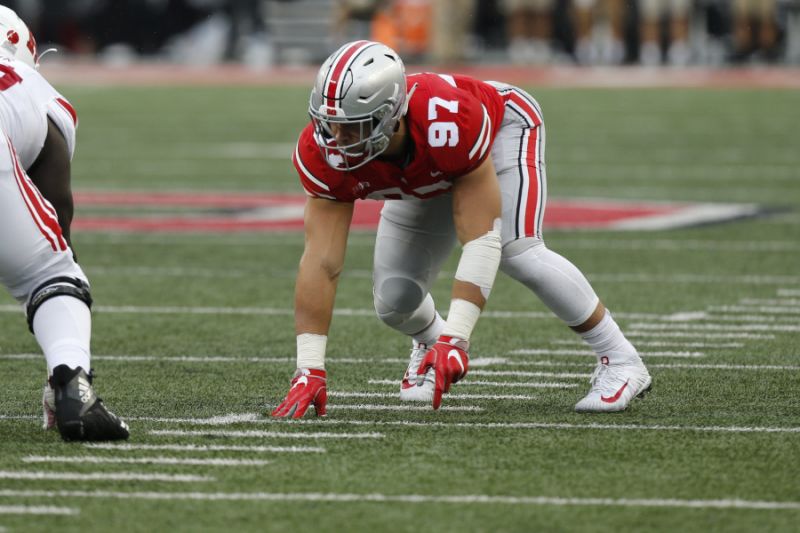 It's starting to appear very possible that Bosa could slip to the Jets at No. 3. Oklahoma QB Kyler Murray still appears to be the favorite to go No. 1, but buzz is brewing that Williams could go number two to San Francisco.
Bosa slipping to the third spot would be a dream for the Jets. This is a franchise that has been pining for edge rush talent for over a decade. Bosa is the safest player in the draft at that position.
There are some brewing question marks with Bosa off the field, surrounding some of his political takes. However, they aren't yet worrisome enough to affect his draft stock.
Bosa has tremendous power as a pass-rusher off the edge coupled with great bend and solid technique. He strikes you as the type of prospect who has a very high ceiling. You pick Bosa, and you feel very confident he will at least be a "very good" player for you.
The Jets likely have a lot of enticing trade-down options that they're wading through. But the prospect of Bosa falling to No. 3 could be a prime reason a move has not yet been made.
The Jets didn't do a single thing to address the edge position in free agency. All they've done so far is re-up the mediocre group they sported in 2018.
There is no doubt the front office would prefer to emphasize the position early in the draft. Perhaps no scenario would excite the team more than seeing Bosa available to them when they are on the clock at No. 3 overall.