It will sting for New York City F.C. to play Minnesota United in their stadium opener but it will inspire them as well.
There are 23 other teams in the MLS that could have taken on Minnesota United F.C. when Allianz Arena debuted on Saturday, yet the club they'll be facing is the team that still needs to move out to a soccer stadium the most, New York City F.C.
You have to feel for NYCFC; they're going to have to watch thousands of energetic fans celebrating the opening of their opponents' own soccer stadium. Perhaps there will be performances, fireworks, an inspirational singing of The Star-Spangled Banner, and so on.
Back in New York, The Pigeons play on a baseball field, Yankee Stadium. The pitch is unstraightened, too small, and there's clay on the right wing, which is undoubtedly uncomfortable for the players.
NYCFC has been the target of many jokes on social media due to the baseball stadium situation, and to make matter worse, the club has been saying they will get a new field but here they are in their fifth season still at the Yankee Stadium. The false hope of a new stadium left many fans disheartened.
The Bronx-based club is the only MLS team that's been forced to put up with a baseball-specific field, but they're not the only American club that played in a non-soccer specific pitch.
Twenty out of the current 24 teams started their MLS days playing in football or multi-purpose stadium. Eleven of these teams crawled out of that ugly stage and are now in actual soccer pitch.
NYCFC's neighbors, the New York Red Bulls, come to mind. The Red Bulls played at Giants Stadium during the first 13 years of their existence before moving to their own home, Red Bull Arena, in 2010. Similar to NYCFC's current home field, the MLS clubs' previous football stadiums came with many disadvantages.
The main disadvantage was that playing soccer in stadiums that looked like they were ready to host the Super Bowl with the multiple lines on the field and the colored end zone made the MLS look amateurish.
Nine teams still use football or multi-purposes stadiums but they've done a reasonably great job in masking the fields to make it look like an actual soccer pitch.
For example, watching Seattle Sounders play at Seattle Seahawks' home field, CenturyLink Field, you might think the club acquired a soccer-specific pitch.
NYCFC is the only MLS team with a significant stadium problem. In their defense, the club is only four-years-old. But looking at most other expansion sides, they managed to get a soccer stadium.
Three out of five of the teams that joined the MLS after 2014 play in a soccer pitch: Orlando City S.C., Minnesota and Los Angeles F.C.
Moreover, two of the three future expansion teams will also play on soccer-specific fields, Austin F.C. and Inter Miami F.C., while Nashville S.C. will use a multi-purpose venue, Nissan Stadium.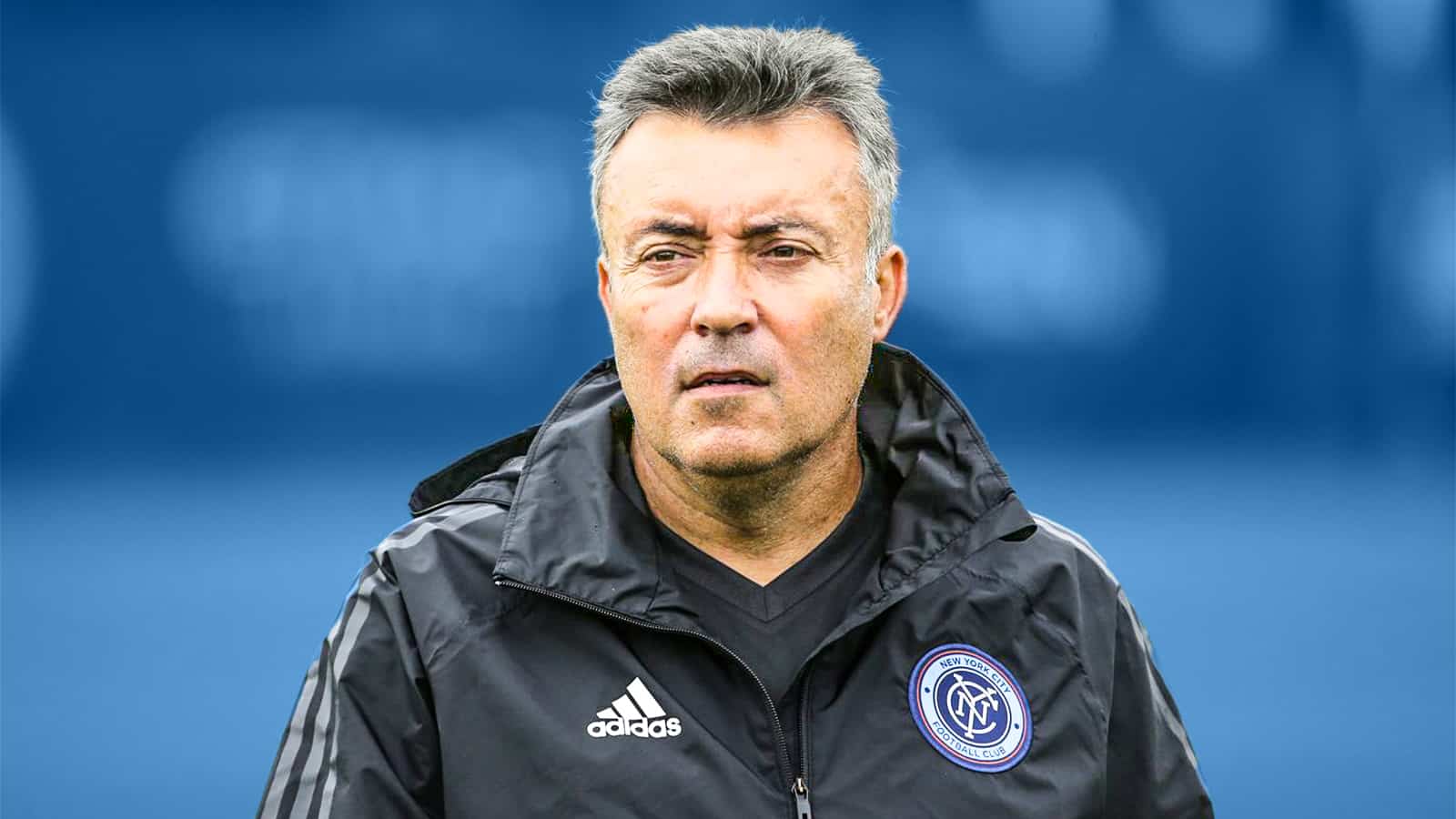 There's hope for The Boys Blue. The club's sporting director, Claudio Reyna, said they will get a stadium soon yet again.
"We're close," Reyna told Franco Panizo of SBI. "Of course it's been sort of something that we've said quite a bit, but we feel good and we feel close. There's a leadership team working on that, really every day. We're looking forward to being able to announce and share some news."
If you can't take Reyna's word for it anymore, New York Yankees president Randy Levine also said The Pigeons will be getting a true home soon (the Yankees own part of NYCFC).
"We are building New York City Football Club, this is our fifth year," Levine said. "We are in active negotiations to get a new stadium here in New York. We hope to have an announcement this year."
Eleven teams found a way out of the non-soccer specific stadium stage; NYCFC must join that list. The club couldn't ask for a better motivation this Saturday in Minnesota's stadium opener–the 11th member of that list.
It will be tough for New York to endure the fact that a team that joined the MLS two years after them is playing on a soccer pitch before them but if Reyna is right, their time will come soon. The Boys in Blues will stop scoring home runs and will finally have a true home.