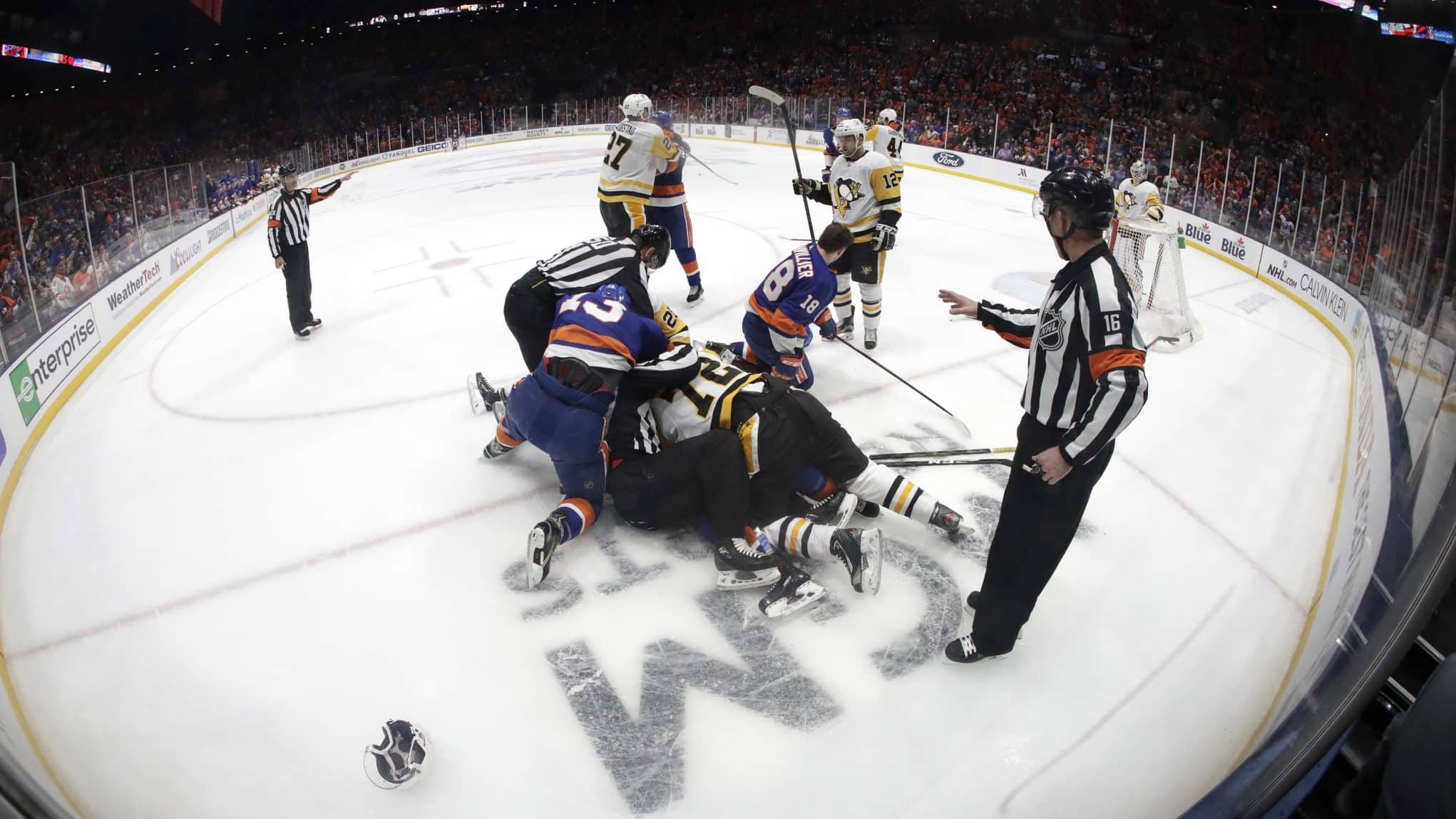 Anthony Beauvillier finished off an odd-man rush to tie the score at 1-1 while Mathew Barzal ripped the lid off the Pittsburgh Penguins.

The New York Islanders had been pestering the Penguins all night long and Anthony Beauvillier blew the lid off the game.
Beauvillier cashes in after a nice play with Barzal who gets jumped after the goal. Those dirty Pens at it again. #Isles pic.twitter.com/MpWvNkzBu1

— ESNY (@EliteSportsNY) April 13, 2019
Just as Matt Murray made the initial save on Mathew Barzal, Beauvi crashed the net with an ensuing Jordan Eberle and back-handed the rebound away.
Before there was even a chance to celebrate, all three rushed to the aid of an aggressive Barzal locked in with three Penguins all over him.
After two periods the score is tied, but the animosity is reaching peak levels.
Beauvillier is starting to find offense exactly when the Islanders need it.
The top line consistent of Barzal, Eberle and Anders Lee has been a driving force through the last several weeks. Just as the Islanders had wasted five powerplay opportunities, a back-and-forth sequence turned to their favor.
With the next two games set in Pittsburgh, the Islanders will look to cap off their second home win for a 2-0 series lead.