After clinching their first playoff appearance since the 2014-15 season, what's next for the Brooklyn Nets?
The Brooklyn Nets are a shining example of how to launch a successful rebuild in the NBA. By focusing on developing under-the-radar talent, the Nets showed steady improvement in every season under head coach Kenny Atkinson.
From year one to year two, the team's record improved by eight games. From year two to year three, Brooklyn will improve by 13 wins—14 if the Nets can beat the Miami Heat on Tuesday. Furthermore, Atkinson's squad has clinched a .500 record for the first time since the 2013-14 season.
Atkinson and general manager Sean Marks deserve so much credit for what's been done up until this point, but what's next for these Nets? Plateauing as a perennial first-round patsy isn't the end-goal for Brooklyn.
Playoff Experience
This year's playoff experience will be invaluable for Brooklyn. There's a decent chance the Nets are sent home after five or six games, but what they learn in those games is vital for the future.
Depending on how the end of the season shakes out, Brooklyn will face the Philadelphia 76ers or the Toronto Raptors in the first round. Both Philly and Toronto have NBA Finals aspirations. Giving either team a good fight is all Nets fans can hope for.
Of course, a first-round upset wouldn't be unheard of. The Nets are 2-2 against the Sixers this season and Brooklyn's backcourt running mates—D'Angelo Russell and Spencer Dinwiddie—have had their way with Philly.
Against the Sixers this season, Russell is averaging 21.3 points and 7.3 assists while Dinwiddie is putting up 26.9 points and 5.5 assists in those games. It's clear that Philly's head coach Brett Brown will need to key on these two. The combination of Russell and Dinwiddie are probably Brooklyn's best chance at pulling off the upset.
Furthermore, the Raptors have a history of disappointing playoff exits. Perhaps the Kawhi Leonard trade isn't enough to overcome the playoff yips. Pascal Siakam will be in a featured role in a seven-game series for the first time in his career. There are still questions about Toronto's playoff readiness.
With the additions of Leonard and Danny Green, it's hard to see the same old story unfolding with the Raptors. But they are still the Raptors…
Pulling off a first-round upset is so tough in the NBA and it doesn't happen often. Despite the outcome for Brooklyn in their first-round matchup, Atkinson and his young team can gain much-needed playoff experience.
Championship contending teams usually need to take their lumps in the playoffs for a season or two before emerging as a true title contender. Perhaps this year can serve as that for Brooklyn.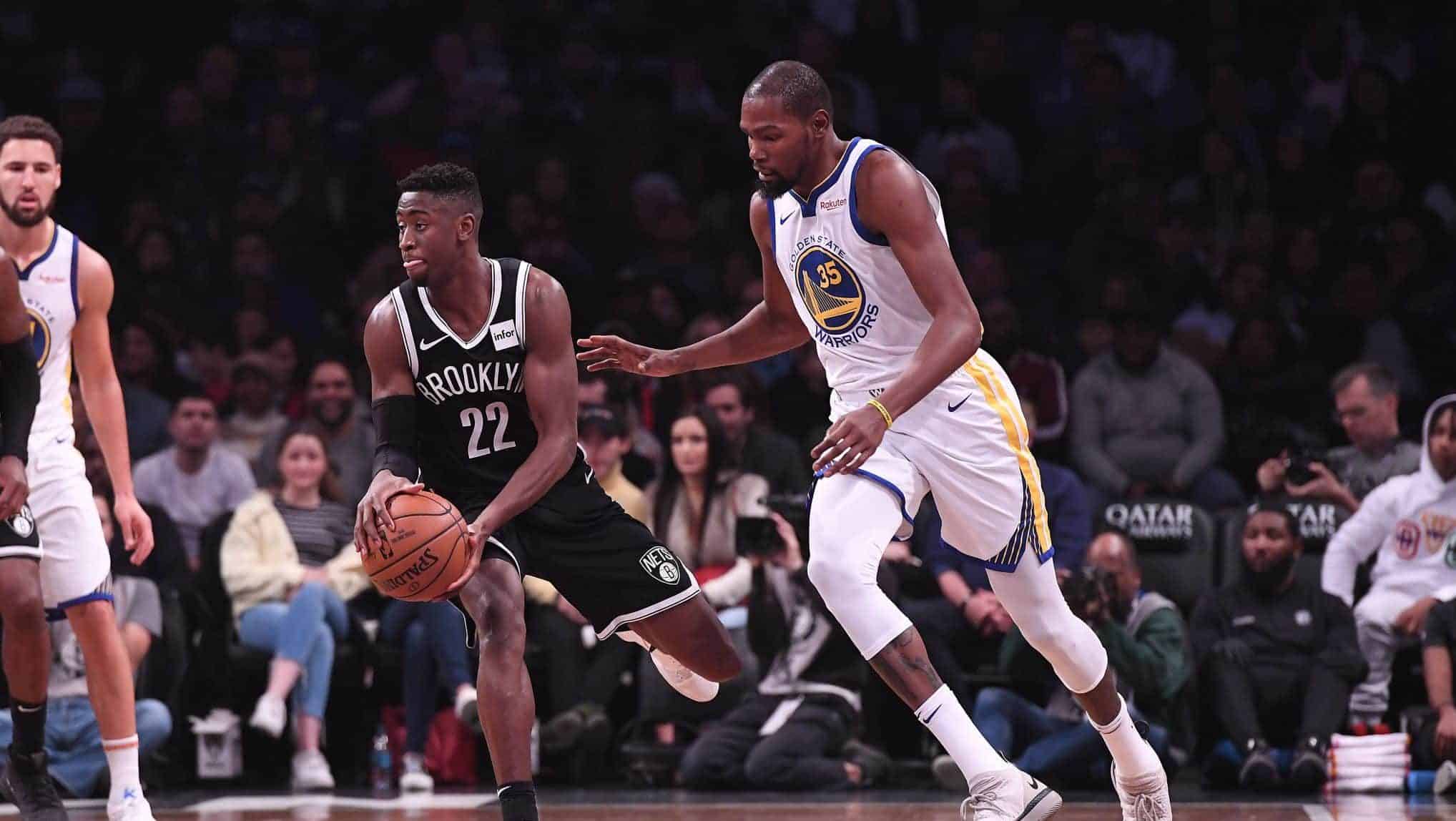 Offseason Additions
Much like their crosstown rival, the Nets will be busy in the offseason. Although their playoff berth ensures they won't have a lottery pick this year, they have three selections within the first 31 picks of the draft.
The 2019 draft class is considered top-heavy with superstars, but the Nets have made the most of their picks in recent years. Consider the impact of Jarrett Allen and Rodions Kurucs this season. Perhaps Marks can work more of his magic this year.
But while the draft is important for adding to the team's foundation, Brooklyn is looking to reel in a big fish come July. Whether it's Kevin Durant, Kawhi Leonard, Jimmy Butler, or Tobias Harris, Brooklyn needs a superstar wing to take the next step. The team's year-over-year improvement should help convince stars that there is already a winning culture in place.
Moreover, Russell's All-Star season means he's playing his way into a max contract. Marks will need to be creative with the salary cap if he aims to keep Russell and land another All-Star to play alongside D-Lo. In fact, this may entail trading draft picks in a package to shed Allen Crabbe's contract.
It's hard to envision Russell signing a team-friendly deal a la Dinwiddie or Joe Harris, but it's difficult to forecast exactly what will happen this summer. Regardless, the offseason presents multiple opportunities for the Nets to continue their forward momentum.
Championship Or Bust
Think of the 2018-19 season as a nice little honeymoon for the Nets. Expectations were modest to start the season. Even after Brooklyn showed they were a legitimate playoff contender, expectations never soared to unrealistic proportions.
All of that will change in the future. After securing a playoff berth, expectations will continue to rise. The fan base expects the front office to make the necessary improvements needed this offseason to take Brooklyn from a pesky first-round matchup to a bona fide championship contender.
At that point, hoisting the Larry O'Brien Trophy will become the goal. The 2018-19 season will always be remembered fondly, but it's only a stepping stone for bigger and better things.