There are three specific New York Giants players who may use the 2019 season as a breakout NFL showcase moving forward.
The New York Giants have now entered April and are preparing for the NFL Draft. However, they are missing some key contributors they employed last season.
The Giants will enter the draft without their team's leading receiver (Odell Beckham Jr.), leading tackler (Landon Collins), and sack leader (Olivier Vernon). They'll need to look elsewhere to fill the gaps that the departure of these stars left.
A trio of Giants players may just be ready to step up in 2019. 
Evan Engram will be entering his third NFL season in 2019. Overall, the kid's been a solid player for the Giants but has not received any stardom due to his average play. However, this season, he will not be a third or fourth option.
With the departure of OBJ, there will be more touches to go around for the other pass catchers. Beckham received 124 targets in 2018 and his absence will open up room for other players to get more action. One of these players is Evan Engram.
Engram, over his first two seasons, has totaled 1299 yards and nine touchdowns. This made him seventh amongst all tight ends in yards over that two-year span and came in just 26 games due to Engram missing six games over the past two years from injury.
Now Engram will have to look to double his total yards and touchdowns during this upcoming season, and there is no reason he should not be able to. The tight end's speed and athleticism allow him to play his position while also being able to line up as a receiver. He runs a 4.42 40-yard-dash and has a 36-inch vertical which makes him a nightmare for linebackers.
When opposing teams try to put a cornerback or safety on him his 6-foot-3, 240-pound frame makes it difficult for opponents to nullify him. Engram's versatility and the uptick in targets should have him prepared for a breakout season if he is able to stay healthy.
Jabrill Peppers will also be entering his third season as a pro in 2019. The new Giants safety was selected two picks after Evan Engram in the 2017 NFL Draft. Since being drafted, Peppers has played the last two seasons for the Cleveland Browns where he specialized as a safety and return man. Drilling down even further, he played mostly free safety upon his arrival. This neutralized his play because he was away from the ball and resulted in Peppers ending up with a mere 57 tackles.
However, in 2018, Peppers played the strong safety position which better suited his talents. Peppers increased his tackles to 79, had his first career sack, and also recovered three fumbles. It was clear that this position was right for him and the Giants seem to also see this.
After letting Landon Collins—leading tackler, former strong safety, and captain—go in free agency, the Giants traded for the Michigan product. Peppers will now team up with veteran safety Antoine Bethea and will wear no. 21 which used to belong to Landon Collins. With Collins now gone, someone will have to step up, and this someone is Jabrill.
Peppers is an extremely athletic safety that can be a threat against the run and seems to have better coverage skills than Collins. Under James Bettcher, Peppers may be all over the place having a big role against the run and the pass.
"I would predict he can be their Swiss Army knife, but he does have a position,'' Carl Banks, former Giants linebacker, told the New York Post. "He has the ability to do so many things because of his athleticism. It comes down to him learning the defense and having a grasp of what to do. You can put on the film and see he's a football player.''
If Peppers can put it all together in New York, there is no reason he should not be able to produce big numbers.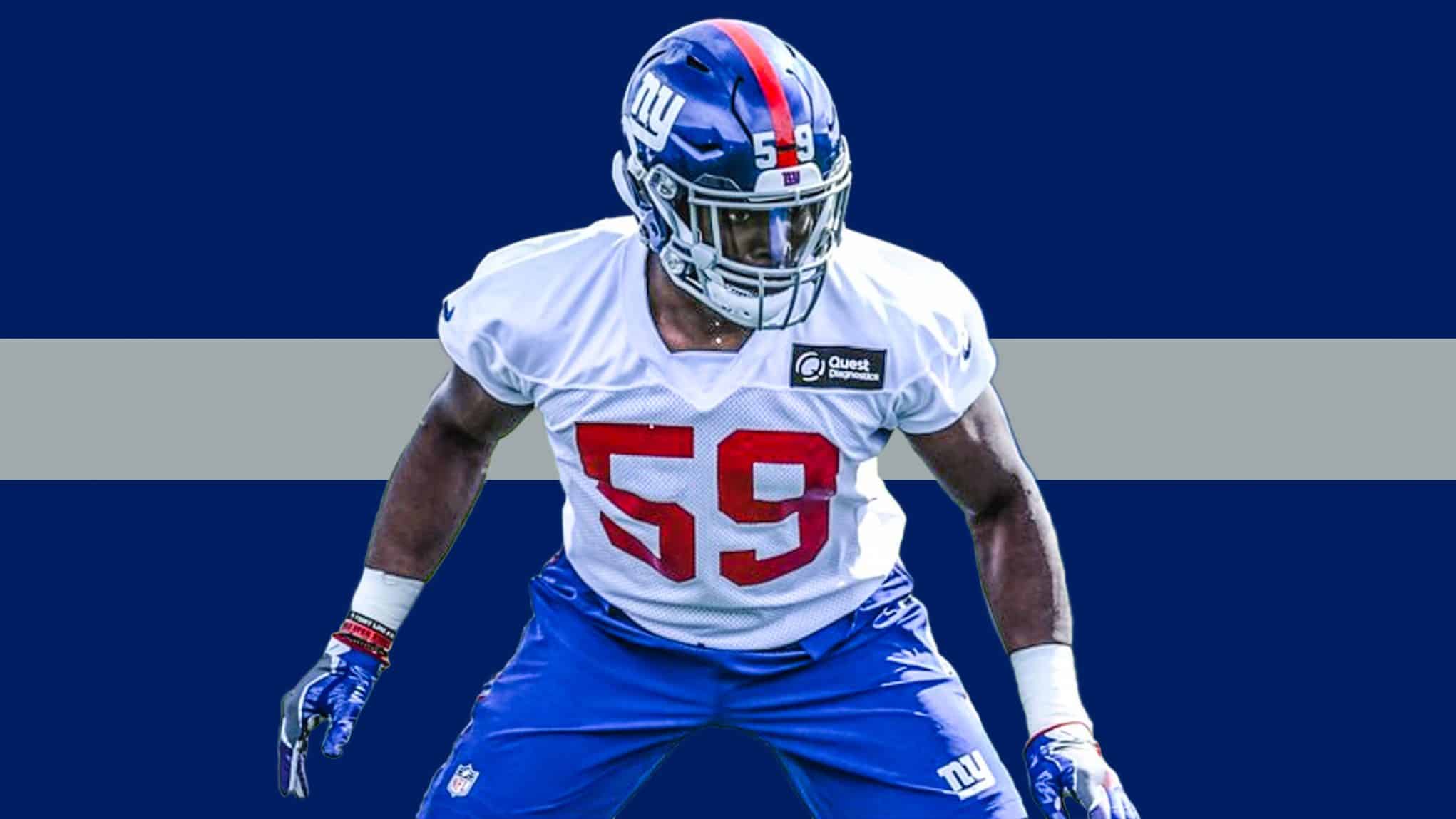 Lorenzo Carter was a third-round selection by the New York Giants in the 2017 NFL Draft. Carter silently put together a decent rookie season for the amount of time he played. He was active in 15 games but only started two. In that minimal time, Carter totaled 43 tackles and four sacks. This made him 11th on the team in total tackles and third on the team in sacks.
Carter was mostly developing his game in 2018 due to the fact that he was a raw prospect from Georgia. However, when Carter was given the opportunity to play he was highly efficient marking a Pro Football Focus grade of 65.8. This made him fifth amongst all rookie EDGE defenders.
In 2019, Carter should have a bigger role on the team as the Giants moved on from starting outside linebacker Olivier Vernon. With Vernon gone, Carter may have the opportunity to be a starter at the OLB position.
No matter what, it seems that Carter is slated for a bigger role. I see no reason he should not be able to break out. He now has a year of experience under his belt and additionally, Carter should be able to use his freaky athleticism and 6-foot-5, 250-pound frame to wreak havoc off the edge. He can use his 4.5 40-yard-dash speed and refined technique to get after the quarterback more often. Overall, the kid has the ability to be one of the New York Giants leading pass rushers in the coming season.